Archive: October, 2009
Michael Klein, Philly.com
Aramark and the Phillies are polling fans on their favorite food served in Ashburn Alley at Citizens Bank Park.
Choices:
Bull's BBQ ribs
Campo's cheesesteak
Chickie's & Pete's Crab Fries
Planet Hoagie sandwich
Seasons Pizza slice
The Schmitter sandwich
Tony Luke's roast pork sandwich
Michael Klein, Philly.com
Smoke forced the closing of Alison at Blue Bell during dinner on Thursday (10/22).
The stated reason: A motor in the restaurant's ventilation hood is broken, and owner Alison Barshak awaits a repairman.
Customers are being accommodated at Alison two in Fort Washington.
Michael Klein, Philly.com

Maybe it's because everyone has Phillies on the brain, but reports of player sightings are rampant.
A sampling of Friday-night doings:
Pitcher Kyle Kendrick with friends for dinner at Davio's followed by G Lounge.
Michael Klein, Philly.com
You can bet that management at ESPN 950/97.5 The Fanatic is excited:
Former Phillies star Pete Rose will appear from 10 a.m. to noon Tuesday (10/27) with Dan Schwartzman.
"Charlie Hustle" will help preview the World Series.
Michael Klein, Philly.com

Phillies catcher Carlos Ruiz has been booked to sign autographs from 6 to 8 p.m. Sunday (10/25) at Forman Mills' Grant Avenue store (2500 Grant Ave., just east of Roosevelt Boulevard).
You have to buy Phillies stuff to get a signature.
Michael Klein, Philly.com
Stephen Starr needs help.
By that, I mean he's gone and rented the former Midtown IV at 2013 Chestnut St., across from the soon-to-open Jolly's Dueling Piano Bar and around the corner from his former chef Jose Garces' Tinto and Village Whiskey.
It's a storefront-wide former diner. Long room. Plus a back room, which had a bar.
Michael Klein, Philly.com
Bonte, the wafflery, has closed its store at 1315 Walnut St. as owner Brad Messinger says he's stepping up the catering side of the business. His locations at 922 Walnut St. and 130 S. 17th St. remain, as do the franchise locations in North jersey.
The rub with 1315 Walnut, he told me, was that hot food cannot be prepared on premises.
Michael Klein, Philly.com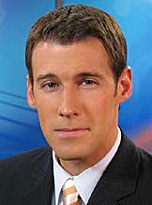 In these days of TV-newsie layoffs, here's a hire:
Brian Taffe, 30, a square-jawed type last at the 24-hour Capital News Nine in Albany, N.Y., has joined Action News (6ABC) as a reporter-anchor. (They're all reporters-anchors, these days.)
He has not yet started on air, but has been spotted in the company of news crews as he gets the lay of the land.