Archive: July, 2010
Michael Klein, Philly.com
Stanley Cup, Shmanley Cup.
Philly hosted the annual world championship of the improv-comedy show ComedySportz, which brought 20 teams around the glove to World Cafe Live in University City.
The final, Saturday night, pitted the squad from Chicago against the home team.

The Philadelphia roster of veteran improvisers won. Captain Jason Stockdale's team was rounded out by Kelly Jennings, Kelly Vrooman (who hosts Sprout's The Sunny Side Up Show), and Eoin O'Shea (who performed with Second City on tour and in Second City's Philadelphia-centric Nutterly Love show last year).
Michael Klein, Philly.com
Much, much speculation has been flying over the opening of Philly's first Apple store, at 1607 Walnut St., near Rittenhouse Square.
Apple refused to provide info when I called earlier this week. But on good authority, I feel confident to say that the opening will be Friday, July 30*, late afternoon. Staff is being trained offsite.
* Updated (delayed one week)
Michael Klein, Philly.com
After 10 years on the Old City strip between Market and Chestnut Streets, Cafe Spice has called it a career, as confirmed by the manager of its food court offshoot at Liberty Place. (The stand remains open.)
At its opening, Cafe Spice was arguably downtown Philly's poshest Indian restaurant. It was based on a location in New York, which itself was a casual offshoot of Manhattan's posher Dawat.
The restaurant changed management and focus last year, leaning toward those beloved DJ nights in a bid to boost traffic. It was fined $750 over loud music last year, according to LCB records.
Michael Klein, Philly.com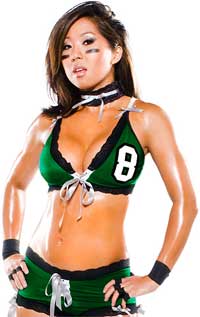 G-N Kang, sidekick on Wired 96.5's Chio in the Morning show, had her last shift on Thursday, as first reported by HughE Dillon.
She says her contract was due to expire in October, which would have been her fourth anniversary at Wired and her eighth in radio.
"I'm handling this pretty well," Kang, 28, told me. "I always look at the bright side. I have to admit I was shocked, because we'd been getting bonuses for our ratings."
Michael Klein, Philly.com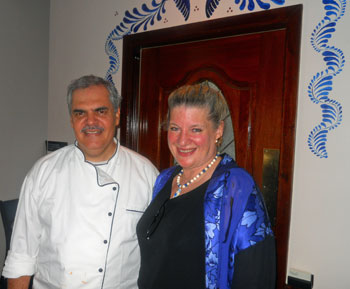 Chef Adan Saavedra is known as a perfectionist, and he just now sprung his dinner menu for Paloma.
Which makes sense because Paloma's opening is tonight (July 15) at 763 S. Eighth St. in South Philly.
Saavedra, whose kitchen background includes Taquet, La Truffe, Ciboulette, Michel's and the Four Seasons, started his haute Mexican restaurant a decade ago on Castor Avenue. (It got a solid two-bell.) That location closed last year.
Michael Klein, Philly.com
I'm not normally in favor of excessive eating, though it can be fun to watch.
Jake's Sandwich Board at 12th and Sansom Streets just introduced "The Jake's 5-Pound Philly Challenge," which consists of a two-foot sandwich (steak, pork, brisket, or all three), four soft pretzels, a box of Tastykakes (Krimpets or Kandy Kakes), 24 Peanut Chews, and a Champ Cherry soda.
It's $35 -- but is free to anyone who finishes everything in 45 minutes. The eater also gets his/her photo posted on the wall.
Michael Klein, Philly.com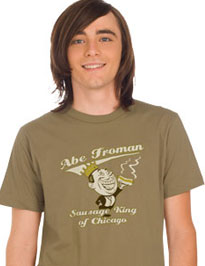 Chicago boy Jose Garces is bringing to town a piece of his hometown lore for his beer-and-brat house planned for the old Letto Deli at 13th and Chancellor Streets.
It will be Frohmans Wursthaus.*
Eighties' movie buffs will recognize the "Frohman" (or Froman) name from the Windy City-set Ferris Bueller's Day Off: Ferris drops the name of "Abe Froman" -- as in, "the sausage king of Chicago" -- in a bid to score a table at a fancy restaurant.
Michael Klein, Philly.com
Spotted among the crowd at last night's final auditions of the Sixers Dancers at Chickie's & Pete's in South Philly was Oscar-winner Ernest Borgnine, 93, who yukked it up with his wife, Tova, who sells her beauty stuff frequently on QVC.
The couple, who have a house in West Chester, were on a city tour and hit such sites as the Liberty Bell and Independence Hall.
The dancers roster was announced at noon today on Sixers.com.