Archive: July, 2009
Michael Klein, Philly.com
Oui, Jean-Francois Taquet agrees: His Restaurant Taquet is gone from the Wayne Hotel.
But non, he's not out of the local restaurant scene, though he's now living in New Zealand.
Taquet tell me that he and his fellow chef Francis Layrle are scouting locations in the region for what he calls a "casual restaurant serving good quality food." Stay tuned.
Michael Klein, Philly.com
The Javier space on Kings Highway in Haddonfield wasn't vacant too long.
Coming: Cross Culture, a Northern Indian BYO featuring organic meats and produce. Owner Monty Keinth opened a small venue in Peddler's Village back in 2005 and then opened the initial Cross Culture in Doylestown in 2006. This will be his second location, as he closed the Peddler's Village place soon after opening Cross Culture in Doylestown.

He plans to open in late August/early September.

Michael Klein, Philly.com
Ardmore has been ranked 12th on Money mag's list of 25 best places for the rich and single. (Beverly Hills was #15.)
The mag notes that singles make up 31.7% of the population and that median family income is $100,471.
Blurb reads: "...you can chat up fellow foodies in line for sushi or waiting for Amish soft pretzels at the farmers' market. On the first Friday of every month, hop on the Main Line trolley and cruise through Ardmore and neighboring towns Haverford and Bryn Mawr, stopping to listen to live music or check out an art show at the many venues along the way. While there are bars and clubs in Ardmore, you can also drive 15 minutes to Philadelphia to take advantage of the city's social scene."
Michael Klein, Philly.com
The words sandwich and repeat in the same sentence usually is not good, but not when it came to the Bellevue's fourth annual Sandwich Make-Off, a benefit for PhilAbundance.
The winner of Wednesday's contest was John Gulino at Bassett's Turkey for his barbecue beef brisket, which goes on the menu Monday (7/27). Gulino won last year with the turkey diablo.
The People's Choice Award went to Bain's Deli for its Juan Epstein, named for the Hispanic-Jewish character on Welcome Back Kotter because it's a marriage between a corned beef special and a Cubano.
Michael Klein, Philly.com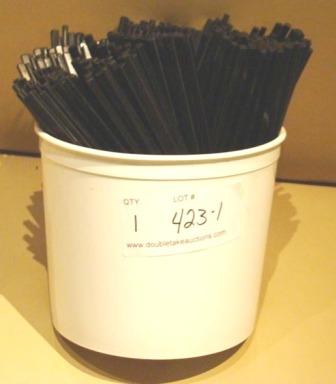 Double Take Auctions has put the contents of Susanna Foo (1512 Walnut St.) online for an auction, and it looks as if nothing's been missed: art, dishes, chairs, tables, woks, light fixtures, sinks, wine coolers, yes -- even the toilets.
Ends 7 p.m. Aug. 15.
Russell Heidenrich, who's running the sale, says he has four floors' full of stuff and expects it to pull in $150,000.
Michael Klein, Philly.com
Blackfish in Conshohocken has started lunch again (Tuesday through Friday from 11:30 a.m. to 2:00 p.m.).
Craig LaBan waxed happy about chef Chip Roman's Big Burb Burger:
There are more sophisticated, more haute things to order at this superb new suburban BYO. But there's a reason everyone in the room stared enviously when four plates bearing burgers landed at our table at Blackfish. These burgers were so handsome, they were magnetic. The 9 oz. patties of ground Angus top sirloin (goosed with extra filet and strip) crackled with a well-seasoned crust, thanks to a generous sprinkle of coarse sea salt and chef Chip Roman's searing-hot cast-iron pans. The toppings, of course, lean gourmet, from the sautéed king oyster mushrooms to the oozy Lancaster brie to the excellent toasted brioche buns from Georges Perrier's bakery. Oh, là-là - it was good.
Michael Klein, Philly.com
The Wayne Hotel closed July 6 for an extensive renovation, and now the owner says the landmark Restaurant Taquet will not return when the hotel reopens in late August.
Taquet, which chef-owner Jean-Francois Taquet relocated from the Radnor Racquet Club to the historic hotel in 1992, was the height of brass-button Main Line dining.
Taquet moved to New Zealand about 10 years ago and put the place in the hands of talented chefs including Abde Dahrouch, Youness Jaafar and Clark Gilbert. Earlier this year, Taquet said he was selling the restaurant, but a sale was not completed.
Michael Klein, Philly.com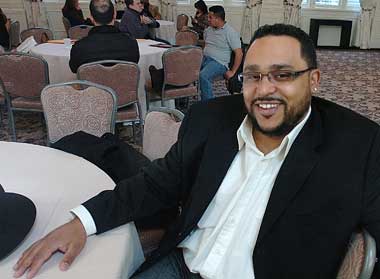 Stephen Starr strikes again.
He's taken over the très posh Rat's Restaurant in Hamilton Township, N.J. -- it's a management deal, much like his Steak 954 in Fort Lauderdale -- and he's installed Kevin Sbraga as chef.
The Willingboro-bred Sbraga, who won multibells at the Ritz-Carlton a few years back and was culinary director of Jose Garces' empire until earlier this year, represented the United States in the Bocuse d'Or culinary competition last year. He spent five minutes consulting at Union Trust a few months ago.