Archive: June, 2010
Michael Klein, Philly.com
Phillies centerfielder Shane Victorino has something else to look forward to in October, besides the prospect of playing in another postseason.
Victorino's wife, Melissa, is due with their second child, a Phillies source confirmed.
Daughter Kali'a Makenna is 3. Melissa has a teenage son, Keenan.
Michael Klein, Philly.com
Sometime this summer, CBS3 will join Fox29's Good Day as the town's early birds by sliding the start of Eyewitness News to 4:30 a.m.
Aside from the actual launch date, the big question is: Who will work the dawn shift with Ukee Washington and Bob Kelly? The weather slot will be open when Doug Kammerer clears out, and the femme anchor seat has been vacated by Liz Keptner.
Also, CBS3 plans to revive the Saturday morning newscast (6 to 7 a.m.), which it pulled in January 2009. Most likely anchors will be Anne-Marie Green and Lesley Van Arsdall.
Michael Klein, Philly.com
TuB Gin, available at local bars and restaurants for about a year, and online via pawineandspirits.com, is now going to be on shelf in Pennsylvania. It'll be in rolling out in 224 State Stores in the next few weeks, and at better liquor stores in New Jersey in time for gin-and-tonic season.

Three Starr Restaurant chefs got face time on food shows: Kevin Sbraga (Rat's in Hamilton Township, N.J.) and Angelo Sosa (who's done menu development for Buddakan in New York) started strong on the new Top Chef, while Ed Harris of Buddakan in New York won on Chopped.
Michael Klein, Philly.com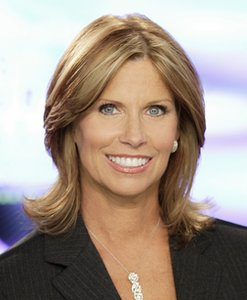 What does Lynn Doyle have in common with Florence Henderson?
She has a talk show on Retirement Living TV.
Doyle has expanded her issue-oriented It's Your Call from the Comcast Network to RLTV, effective June 14.
Michael Klein, Philly.com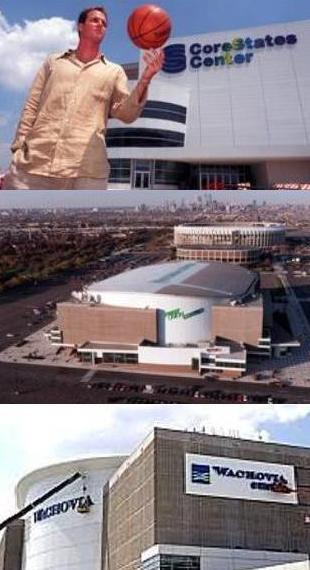 Thank the banking business in America for yet another change in the name of the sports arena in South Philly on the former site of JFK Stadium.
By the fall, signs bearing the "Wells Fargo" name will hang in place of the Wachovia Center names, as I reported Sunday.
Public notice was released on Friday about a June 23 hearing before the city's zoning hearing board. Approval is seemed to be a lock.
Michael Klein, Philly.com
Daniel Stern (MidAtlantic, R2L) will spend Friday and Saturday night cooking in the galley of the Patrón Tequila Epicurean Express, a train that will be parked at 30th Street Station.
It's a fund-raiser for St. Bernard Project, which 2008 CNN Hero Liz McCartney founded to help the people of St. Bernard Parish in New Orleans after Katrina.
Goal is $75,000 to rebuild the houses of three fishermen, and to provide 375 additional hours of mental health services to fishermen and their families.
Michael Klein, Philly.com
Downtown Wayne is getting two restaurant projects with Latin elements.
One, on the books for months and wending its way through approvals, will be a casually upscale Spanish-Mexican hybrid called Matador. Address: 110 N. Wayne Ave., in the space that has seen such joints as The Freehouse and Mims Food + Drink. It's from the team behind Crazy Cactus/La Taverna in Phoenixville, which promises a well-stocked tequila bar and wine selection. There's no opening date being bandied about.
As for the second, right across the street in the former office at 103 N. Wayne Ave.: Plans are unfolding for an upscale Mexican restaurant-lounge called Xilantro (as in cilantro with an X) from the crew behind the critically praised El Serape in Blue Bell and Los Serapes in Chalfont and Horsham. It's penciling in a September opening.
Michael Klein, Philly.com
From Rep. Bob Brady's office comes word that he put on a red, white, and black Chicago Blackhawks jersey on the Capitol steps to settle a wager with Rep. Dan Lipinski (D., Ill.) over the Stanley Cup Finals.
In addition to suffering the indignation, Brady delivered a bag of cheesesteaks that he picked up himself from Geno's.