Archive: February, 2010
Michael Klein, Philly.com
Ekta, the Indian BYOB storefront on Girard Avenue in Fishtown, will open a second location at 1003 Lancaster Ave. in Bryn Mawr, which until last week was Cafe Fresko.
This was a presto-change-o. It will open Thursday (2/18), only 10 days after settlement.
Same menu. Lunch and dinner every day.
Michael Klein, Philly.com
Tuesday morning marks the opening of Garces Trading Company, Jose Garces' sixth project in four years and four months.
Well, it's the seventh if you count his Mercat a la Planxa in Chicago. And eight, if you include his winning a spot on Iron Chef America, for which he has shot five episodes (one has been shown).
Garces Trading is a U-shaped gourmet market/cafe -- and in a first-of-its-kind arrangement with the state Liquor Control Board -- has a mini-State Store inside. Buy a bottle and uncork it right there, or take it home. The cafe is 7 a.m. to 10 p.m. Mondays through Fridays, 8 a.m. to 10 p.m. Saturdays and Sundays. Full service meals: 11 a.m. to 10 p.m. daily. Wine shop hours will be 10 a.m. to 10 p.m. Mondays-Saturdays; noon to 5 p.m. Sundays.
Michael Klein, Philly.com
Props to chef Lucas Manteca, who managed to sign a lease for the former Gayle space at 617 S. Third St. in Queen Village, design a menu, redecorate, and get open -- all in the space of five weeks.
Hoof + Fin, a BYOB, opened last night.
Look is rustic, with suspended clear, Edison-style lightbulbs, butcher-block tables, and gobs of tchotchkes.
Michael Klein, Philly.com
Burger chain Five Guys is adding a second Center City location: 1109 Walnut St., near Jefferson Hospital. Opening is on tap for April. The location was last Matthew Izzo's boutique and is four doors from a Wendy's.
Chops in the former Oceanaire at Seventh and Walnut Streets has opened so softly.
Jose Garces' Chifa (707 Chestnut St.) got a bit of a sprucing-up: a canopy of sorts with drapes that section off the tables in the front.
Michael Klein, Philly.com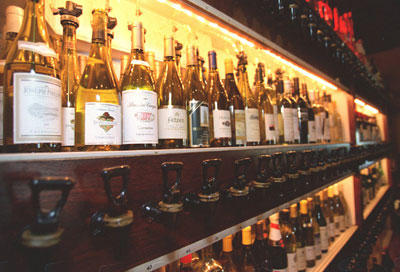 Ristorante Panorama, in the Penn's View Hotel in Old City, just got word from Guinness World Records that it has the world's largest winekeeper/cruvinet in its wine bar.
It holds 120 bottles.
The custom-built keeper was designed by owner Luca Sena in 1990 when he opened the restaurant.
Michael Klein, Philly.com
Here's a first look at Doma, a rather ambitious Japanese-Korean BYOB at 1822 Callowhill St. (215-564-1114), joining Franklintown's little restaurant row.
It's next door to King of Tandoor and down the block from Sabrina's, Kite & Key, and Rose Tattoo. (And, eventually, the Barnes Museum.)
Robert and Patti Moon, who also own Shiroi Hana on 15th Street, have set up Doma in a narrow storefront with a light, zen vibe, with clear globes suspended from the ceiling, a wave pattern carved into plaster on one wall, a curtain of wooden rings, and a service-type sushi bar.
Michael Klein, Philly.com
The Detroit News, which doggedly follows stories of tax deliquencies, is onto an IRS filing in Montgomery County Court against actor Terrence Howard, whose home address is Plymouth Meeting.
The feds -- who misspelled Howard's first name as "Terrance" -- have sought a lien totaling about $1.13 million in self-employment tax for years 2007 and 2008.
See the complaint here.
Michael Klein, Philly.com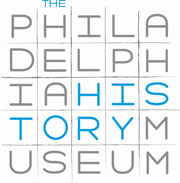 The Atwater Kent Museum, the city's history museum, is about to unveil a new identity and logo after 70 years.
It will become ... drum roll ... the Philadelphia History Museum at the Atwater Kent.
(Subtle. Not going as "the Atwater," anyway.)