Archive: December, 2009
Michael Klein, Philly.com
Dave Roberts, whose left knee was injured on his last day of work at Action News after 31 years, says he suffered a tear of his meniscus and will get surgery.
In pain, he persuaded his doc to move up the date of his MRI (which had been scheduled for today), and it was done late last night.
After doing a live weather shot Friday, he was on his way to the studio -- where staff and family were gathered -- when he stumbled in a hallway.
Michael Klein, Philly.com
We can finally watch Gordon Ramsay go head to head with the owners and staff of Fishtown's Hot Potato Cafe.
At last, an air date is known for the episode, shot last May.
Over the span of several days, Ramsay directed a renovation, a new sign, a new menu, and (perhaps) a new attitude.
Michael Klein, Philly.com
With the most restaurants ever, Center City District Restaurant Week will come back January 17-22 & Jan. 24-29, and there are some big-ticket newcomers among the roster of 119 restaurants offering $35 three-course dinners (with some offering three-course lunches for 20 bucks):
Butcher & Singer, Buddakan, Bella Cena, Byblos, Cafe Nola, The Capital Grille, M Restaurant at the Morris House Hotel, Miga, Morton's The Steakhouse, Novita, Pub & Kitchen, Q BBQ & Tequila, R2L (opening Jan. 21), Square 1682, and Terra. And Rouge is returning after an absence.
The CCD requires each establishment's three-course menu to have a check value of $55 or more, and some restos will add a fourth course for $35. For the three-course lunch portion of the promotion, the value point is $25 to $30.
Michael Klein, Philly.com
Dave Roberts got through 31 years at "Action News." (You should look so good at 73.)
On his way to his last broadcast Friday -- with his family -- Roberts banged up his knee, which explains the cryptic remarks that Jim Gardner made on set, as well as the ice pack that could be seen on camera.
He limped through a sweet party that the station threw after the broadcast.
Michael Klein, Philly.com
Some restaurant designers play with light to achieve a look. Some use color.
Jun Aizaki of Crème Design Collective went with maple -- lots of it -- at Zama, the modern Japanese restaurant opening Saturday (12/19) at 128 S. 19th St. (215-568-1027), just north of Rittenhouse Square.
A forest's worth of wooden slats covers the back-lit walls and the booths.
Michael Klein, Philly.com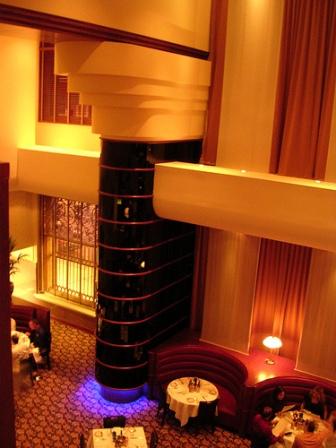 Alex Plotkin, who owns the steakhouse Chops in Bala Cynwyd, confirmed that he will indeed open a restaurant in the former Oceanaire at 700 Walnut St. on the northwest edge of Washington Square, on the ground floor of the St. James.
Bullet points:
Working name: Chops Too.
Concept: a mix of steakhouse and seafood/sushi.
Less-pricey than Chops in Bala: Lunch $8 to $18; dinner $17 to $30; bar menu with most items under $9.
Beef from such brands as Brandt, Niman Ranch, and NatureSource, including prime New York strip and center-cut (barrel cut) filet mignon.
A 19th-century former PSFS building with 40-foot ceilings.
Free valet parking at night.
Wines by the glass will start at $6, with most of the list under $60.
Raw-bar equipment to be removed in favor of a contiguous bar
Wine lockers, temperature-controlled wine cellar, Riedel and Schott Zwiesel stemware.
Continuous service from 11:30 a.m. to 10 p.m. weekdays; open for dinner weekends.
Comp pickles and radishes, cottage fries, and hash browns.
Opening February.
Plotkin, whose interest in the space was rumored several months ago, obtained it for a tiny fraction of the $6 million that Oceanaire spent in 2005-06 to convert it into a restaurant. Oceanaire, open just 2½ years, closed in July after the Minneapolis-based company filed for bankruptcy protection.
Michael Klein, Philly.com
Philly's Kijafa Frink was surprised by friends Friday night in the ballroom of the Ritz-Carlton hotel with a birthday party.
Then her longtime beau, Eagles quarterback Michael Vick, got down on one knee.
A variation of the "wildcat" offense?
Michael Klein, Philly.com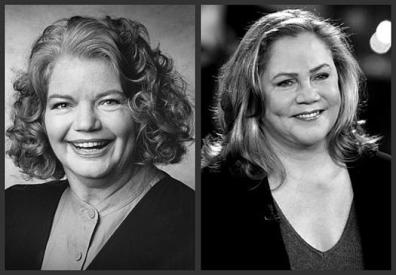 Kathleen Turner will come to town this spring to star in the world premiere of the one-woman play Red Hot Patriot: The Kick-Ass Wit of Molly Ivins with the Philadelphia Theatre Company.
The play, by journalists/sisters Margaret Engel and Allison Engel and directed by David Esbjornson (The Goat, or Who is Sylvia? and The Ride Down Mt. Morgan), has a run set for March 19 to April 18 at the Suzanne Roberts Theatre, replacing Mauritius on the schedule. It's been postponed.
Red Hot Patriot is based on the writings of Ivins, the brassy, Texas-bred syndicated columnist who died of breast cancer in 2007. She and Turner share a striking resemblance, and it's possible that Turner can channel her role as the irascible boss Sue Collini in Showtime's Californication.
Michael Klein, Philly.com
Stephen Starr says he is negotiating with a New York hotel, which he declined to name, to install a Vietnamese restaurant. He cautioned that plans were preliminary because the lease was not signed.
His company Tweeted the search for chefs on Friday.
Michael Klein, Philly.com
Doc Watson's (216 S. 11th St.), a fixture across from Thomas Jefferson University Hospital since 1971, is just weeks from final sale and a shutdown, during which it will be transformed into a veddy English pub called Sherlock's Tavern.
A partnership of Bob DeBolt, John Dunfee, and Greg Dodge -- they're behind Steve Gonzalez's soon-to-open pizza-wine bar Zavino at 13th and Sansom -- has bought the building from longtime owner Barry Sandrow.
The buyers expect to get the keys in January, and then work begins.