Archive: January, 2010
Michael Klein, Philly.com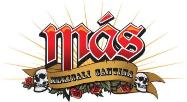 Cast your eyes to West Chester, where Dave Magrogan of the Kildare's/Doc Magrogan empire and business partner John Caulfield are converting the former Coyote Crossing location at 102 E. Market St. into a California-style Mexican cantina called Más. Opening is set for Feb. 18.
Unlike Coyote Crossing, which tried to stress its Mexican ownership while slinging cocktails, Más is unapologetically a theme joint.
Magrogan, speaking for the first time about the project, described it as "Chicano Mexican" and would resemble Pink Taco in Las Vegas and El Vez in Center City.
Michael Klein, Philly.com
What with an impending presidential speech and the shelving of the game show Our Little Genius, Fox programmers are in a tizzy.
The season premiere of Kitchen Nightmares -- featuring Gordon Ramsay's makeover of Fishtown's Hot Potato Cafe -- had been booked for Jan. 29 but last week was moved to Jan. 26.
Now comes word it's back to Jan. 29 at 9 p.m.
Michael Klein, Philly.com
Paesano's South Philly branch -- at the corner of Ninth and Christian Streets in the Italian Market, where Butcher's Cafe was -- has set a tentative opening date:
Thursday, Jan. 28.
Or Friday, Jan. 29.
Paesanosmenu
Michael Klein, Philly.com

Jim Burke, who with his wife, Kristina, owns James in South Philly, will be in Hyde Park, N.Y., on the weekend of Feb. 5-6 to compete for a spot on the U.S. Bocuse d'Or team, which will compete next year in the world biennial culinary championship.
Burke will be one of 12 competitors, and is the only local. At his side will be Culinary Institute of America student Simon Solis-Cohen of South Philly, who has been commuting from CIA's Hyde Park campus to work with Burke on salmon and lamb recipes.
Kevin Sbraga, formerly culinary director for Jose Garces and now chef at Rat's in Hamilton Township, N.J., repped the U.S. in 2008.
Michael Klein, Philly.com
CBS3 has announced that anchor Susan Barnett and her husband, Greg Persichetti, a dermatologist and surgeon, are expecting their second child this summer.
She's 37. Their son, Blase, is 3.
Michael Klein, Philly.com
A week after opening his third restaurant, Amìs, chef-restaurateur Marc Vetri is expanding his brand again.
He's licensing sandwich recipes from Osteria to 1st & fresh Catering, which is banking on the notion that business meetings require Osteria's mortadella smoked mozzarella; chicken Milanese; roast pork; "Bolito Misto" brisket; eggplant parm; and Sicilian tuna. (Platter prices range from $115.99 to feed eight to 10, up to $335.99 to feed 25 to 30.)
Vetri told me that all the varieties have been on Osteria's lunch menu. "We went over there [to 1st & fresh] and showed them how to make them, using our recipes, our bread recipe. We ordered stuff [to be delivered to Osteria] and they were just like ours."
Michael Klein, Philly.com
Another Vietnamese restaurant at 11th and Washington in South Philly? you ask.
There's Nam Phuong, Pho Hoa, Pho 75....
Here's first word on Le Viet, coming in February to 1019 S. 11th St., a storefront on 11th Street behind the CVS on the northeast corner.
Michael Klein, Philly.com
Eleven bars and restaurants on both sides of the Schuylkill (as in Conshohocken and West Conshohocken) will give up to 20 percent of proceeds to the American Red Cross tomorrow (Wed, Jan. 20) between 7 and 10 p.m.
Participating are:
Baggataway Tavern, 31 N. Front St., West Conshohocken
Great American Pub, 123 Fayette St., Conshohocken
Guppys Good Times, 2 Maple St., Conshohocken
The Old Mansion House, 641 Old Elm, Conshohocken
Totaros Restaurant & Bar, 729 E. Hector St., Conshohocken
The StoneRose, 822 Fayette St., Conshohocken
Pepperoncinis, 72 Poplar St., Conshohocken
Coyote Crossing, 800 Spring Mill, Conshohocken
Spamps, 16 E. 1st St., Conshohocken
Gypsy Saloon, 128 Ford St., West Conshohocken (where bartender Kevin Huntsman will donate half his tips, as well)
M Bar, 140 Moreland Ave., West Conshohocken