Archive: September, 2010
Michael Klein, Philly.com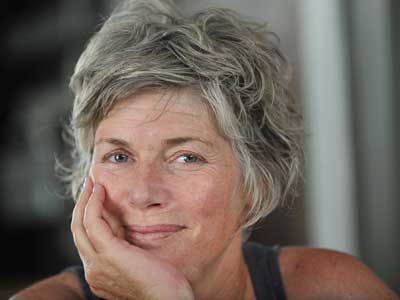 Actress Kelly McGillis, who came out last year, tied the knot with her partner, Melanie Leis, a sales executive, last week in a civil union ceremony in Collingswood, as reported in the New York Times.
The Top Gun and Witness star, married twice before, told The Inquirer's Carrie Rickey over the summer about her low-key life in Camden County.
The Times says the two met when Leis was a bartender at a restaurant in Key West, Fla., that McGillis owned with her second husband, Fred Tillman.
Michael Klein, Philly.com
CancerCare for Kids is partnering with 700 cupcake bakeries, which will send a cut of their proceeds from Sept. 20-26, 2010.
CancerCare for Kids helps children and adolescents who are coping with a cancer diagnosis - either their own or that of a close family member or friend.
Michael Klein, Philly.com
ESPN is in the midst of an ad campaign called "It's Not Crazy, It's Sports."
This commercial, premiering Monday night, follows a fan over the years.
But, I'm told, it's all fantasy and PhotoShop. They're all actors.
Michael Klein, Philly.com
South Philly's Green Eggs Cafe has set Sept. 25 as the launch date of its second location, at 719 N. Second St. in Northern Liberties.
The storefront was last a branch of the South Philly pizzeria/bakery Cacia's.
This Green Eggs will be similar to Dickinson Street in menu, casual approach, and comfy seating.
Michael Klein, Philly.com
Opportunity has come knocking in Northern Liberties with the impending opening of the SugarHouse Casino.
Darling's Diner at the Piazza at Schmidt's is a few weeks from securing a liquor license and is planning to go to 24/7 operation soon. Signs have been erected near the casino to point people to the piazza.
The casino is to open Sept. 23.
Michael Klein, Philly.com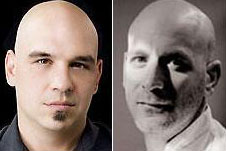 Better late than never, I say.
A year ago, Marc Vetri of Vetri, Osteria, and Amis fame challenged Michael Symon to an Iron Chef battle in Kitchen Stadium.
Food Network says it will be on Oct. 17 at 10 p.m.
Michael Klein, Philly.com
Top Chef winner Kevin Sbraga says he got "two and a half, maybe three hours" sleep last night between between a finale-viewing party at Osteria and the start of a round of media interviews in New York.
Asked what the win would do, he said: "First and foremost, it will help me get my own restaurant, which is what I've always wanted to do. That was the major reason I went on the show."
Since returning to the Philly area in 2004, the Willingboro native, now 31, has worked for Georges Perrier and Jose Garces, and is still listed as executive chef at the Stephen Starr-managed Rat's in Hamilton Township, N.J. I say "still listed" because he was due to leave on Sept. 26, but given the media circus, likely won't be back much.