Archive: April, 2010
Michael Klein, Philly.com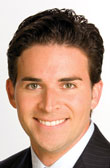 To answer the question, "Jamison Uhler leaving NBC10?" that was raised today on Laura Nachman's media blog:
The answer is yes. He's going to Tampa for an evening anchor's job at WFTS, the ABC affiliate, which goes by Action News, according to sources at both stations.
Uhler, who's 34 and grew up in Media (Penncrest High '93), did not return a call for comment. He's been at NBC10 for more than four years, after a stop in Orlando.
Michael Klein, Philly.com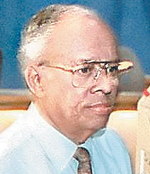 Several hundred people gathered at Deliverance Evangelistic Church in North Philadelphia on Friday to say goodbye to veteran Channel 3 reporter Malcolm Poindexter, who died March 30, four days before his 85th birthday.
The service included musical performances (opera and gospel) as well as a dance performance in tribute to Poindexter who was a passionate patron of the arts.
Speakers included Gov. Rendell, Mayor Nutter, Councilwoman Jannie Blackwell, former coworkers Pat Ciarrocchi and Ukee Washington as well as Orien Reid, who spoke about Poindexter's struggle with Alzheimer's disease.
Michael Klein, Philly.com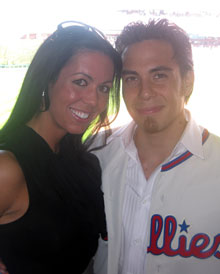 Tiffin's Wynnewood location (50 E. Wynnewood Rd.) will start serving Monday (4/19).
Sunday (4/18) will be last call at Sly Fox's location in Phoenixville's Pikeland Village. It is due to reopen across the street in the old Blockbuster video in Maple Lawn Shopping Center on Wednesday (4/21).
El Rey's opening has been slid to April 25. (Love the slogan in the sign: "esto cambiara su vida" -- "this will change your life.")
Michael Klein, Philly.com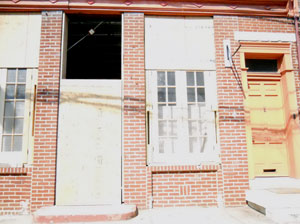 What Philly needs is a homey steakhouse alternative to the big Center City joints.
A place with an Art Deco look that appears to have come from the days of Al Capone.
Chef-owner Rich Donato says we'll get all that when he opens The Grill Room, at 780-782 S. Second St. in Queen Village. Lisa Kennard will run the front of the house.
Michael Klein, Philly.com
Sue Compton, a mortgage-loan processor from Delanco, was named the $1 million winner of the 44th Pillsbury Bake-Off moments ago.
In Orlando on Monday, Compton, 56, won the contest's "Sweet Treats" category, for her Mini Ice Cream Cookie Cups recipe.
She and three other category finalists were flown to Chicago to appear on Wednesday's Oprah Winfrey Show.
During the contest, Compton shut off her oven instead of setting the temperature.
See the awards presentation on Oprah's show at 4 p.m. Wednesday, on 6ABC.
Michael Klein, Philly.com
A car carrying Bradley Cooper couldn't get out of its parking spot on Monday, so Cooper volunteered to get out and move the cones himself.
Cooper is in The Dark Fields, which was filming at the Beneficial Bank at 12th and Chestnut Streets. Tuesday's scenes were at the Loews Hotel and Butcher & Singer restaurant.
Michael Klein, Philly.com
Action News announced that anchor Monica Malpass delivered twin boys, Hunter Jace Malpass and Zeke Jones Malpass, just before 6:30 p.m. Monday.
Malpass, who turns 49 on April 28, told friends that she had in-vitro fertilization.
Her son Jake, whose father is Malpass' ex-husband, David Cutler, turns 10 this weekend.
Michael Klein, Philly.com
Right on cue, The Dark Fields has started shooting at the Marathon Grill at 1818 Market St., and actor Bradley Cooper is doing a break-up scene inside the restaurant, which is closed for the day.
Street signs on 19th St. temporarily read "W 52" because the film is set in New York. The company will later move to the Beneficial Bank on Chestnut Street near 12th.
Cooper plays a struggling writer who gets a career boost after he takes a miracle drug. Robert De Niro, whose nine days' work starts midmonth, stars as a businessman chasing Cooper's character. Also cast are Abbie Cornish, Anna Friel, and Andrew Howard. Shooting is to end May 28. The film's projected release is March 18.
Michael Klein, Philly.com
Marian Anderson Award winner Bill Cosby had a hand in programming his own tribute Tuesday at the Kimmel Center.
"I said I want to give this audience a gift, and that gift was Lizz Wright," Cosby told me in a phone chat Friday.
Cosby, a jazz fan, heard the singer at the Playboy Jazz Festival in 2003. "I was sitting in my chair, and whoa."
Michael Klein, Philly.com
Six weeks of Hollywood excitement starts at 5 a.m. Monday when actor Bradley Cooper reports for hair and makeup for the thriller The Dark Fields, which will be shot here through the end of May.
Director Neil Burger and company are due in Philly this weekend after two weeks in Manhattan, the setting of the flick. Paparazzi had a ball snapping the Rydal-raised Cooper and girlfriend Renée Zellweger. Keep in mind that in New York, the scenes were exteriors. In Philly, they will be mostly indoors, so the most that you'll be able to see on most days will be trucks and techs. Hardly prime gawking.
First-day locations include the Marathon Grill at 1818 Market St. and the Beneficial Bank at 1139 Chestnut St.