Archive: March, 2010
Michael Klein, Philly.com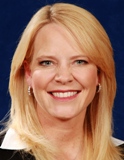 After 12½ years, Leslie Gudel will leave the Comcast SportsNet anchor desk to become Phillies reporter.
Gudel, one of SportsNet's original anchors and the first full-time female sports anchor in town (she predated Jenna Wolfe on WPHL by two years), will make her last desk appearance Tuesday.
This new role comes as her current contract ends. Both Gudel and SportsNet call the move a win-win, and it might be a win-win-win.
Michael Klein, Philly.com
The luxury high-rise 10 Rittenhouse is getting a bigtime New York restaurant operator.
It's Serafina, which as I reported last fall, had been talking seriously to ARC Properties Inc.
Serafina owners Vittorio Assaf and Fabio Granato have five locations in Manhattan, plus three other New York restaurants: an Eric Ripert-backed Japanese fusion called Geisha; Brasserie Cognac; and a Mexican concept Mañana. The Midtown locations seem to be celeb haunts.
Michael Klein, Philly.com
The Phillies got a rare day off yesterday.
Centerfielder Shane Victorino took his family (wife Melissa, daughter Kali'a and stepson Keenan, as well as friends) to Busch Gardens Tampa Bay, where he met Autumn, a red-ruffed lemur, at the park's Jambo Junction.
Michael Klein, Philly.com
Bradley Cooper will be in his hometown next month to film a thriller called The Dark Fields with Robert De Niro.
But first, the filmmakers had to do hair and makeup tests in a studio setting. In the film, Cooper's visage will change as his character devolves; he plays a failed writer who becomes successful after he takes a new drug.
The action yesterday was at Philadelphia Soundstages at Fifth and Oxford in North Philly, which also hosts the production company Invincible Pictures. It's the city's only real soundstage, and The Dark Fields people used it yesterday to set up movie-style lighting to test Cooper's look. Nine days of shooting will start at the end of the month in New York, before the production moves to assorted locations in Philly. (Cooper's leading lady, by the way, will be Aussie actress Abbie Cornish.)
Michael Klein, Philly.com
Remember how Jon Bon Jovi had promised Philly a free concert when the Philadelphia Soul -- which he was an investor in -- won the Arena Bowl in the summer of 2008?
Bon Jovi went on WMMR this morning to announce that he will pay up: a free, special ticketed performance for former Soul season ticket-holders and fans on Wednesday (3/24) at the Wachovia Center at 5 p.m. -- before the second of two sold-out shows at the center.
Those who don't have tickets can hear it live on 93.3 or wmmr.com.
Michael Klein, Philly.com
Stephen Starr's Mexican restaurant at 2013 Chestnut St. (see previous here) now has a name:
El Rey.
And a concept: Home-style cuisine from Puebla to Veracruz from chef Dionico Jimenez, formerly of Xochitl, in what Starr told me will be a gritty-looking roadside bar setting. (The Midtown IV, the previous occupant, could have fit that bill.)
Michael Klein, Philly.com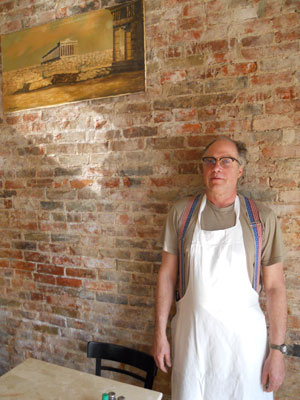 Northern Liberties' newest entry:
Dmitri Chimes got the work finished on his third Dmitri's restaurant early, so he opened the other night -- a week early.
Decor is simple: small marble-top seating for about 28, plus about 10 at the counter.
Michael Klein, Philly.com
A free lunch?
Sure thing.
Starting April 2, Honey in Doylestown will begin Friday and Saturday lunch service (11:30 a.m. to 3:30 p.m.). Owners Joe and Amy McAtee have decided to do a giveaway to kickstart the new service.
Michael Klein, Philly.com
Bravo announced that "Top Chef: The Tour" will hit 21 cities starting next month, including Philly on May 17.
But the network has not arranged the actual location -- it typically uses a farmer's market, mall or food festival -- or the names of the two Top Chef chef'testants who will host four live interactive shows. (Perhaps finalist Jennifer Carroll from 10 Arts?)
Three shows will seat 64 fans each -- while the overflow can watch on monitors -- and the fourth show is for sponsors.
Michael Klein, Philly.com
Mark the evening of June 15 on the calendar for the Great Chefs Event sponsored by the Vetri Foundation at Urban Outfitters at the Navy Yard. It will benefit Alex's Lemonade Stand.
The list of chefs assembled by Marc Vetri and Jeff Benjamin reads like a who's who. (See it here.)
Tickets are on sale today. Info here.