Archive: October, 2011
Michael Klein, Philly.com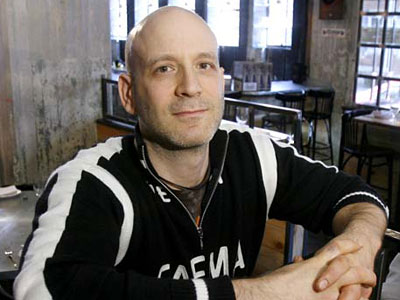 Moorestown Mall is really hot for a liquor license, the subject of a referendum being weighed for the November ballot.
So hot, mall owner PREIT today announced that it had signed a letter of intent with Marc Vetri, chef-owner of Vetri, Amis and the soon-to-open Alla Spina.
PREIT Services president Joseph F. Coradino described it as a fine-dining restaurant.
Michael Klein, Philly.com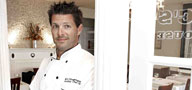 Chef Ed Battaglia, a veteran of Fox's Hell's Kitchen, was opening chef at Ralic's Steakhouse in Haddonfield, getting things rolling a few months ago. But his day job -- directing the culinary-arts program at Garfield Park Academy in Willingboro -- intervened. "I really like 'the life' -- off weekends and nights," he told me.
So he has stepped down, leaving the kitchen in the hands of his sous chef, Keith Laskowski, an Atlantic Cape Community College graduate who began his career on the line at Egg Harbor City's Renault Winery and was formerly sous chef at Cork in Westmont.
Laskowski is promising a more diverse menu, introducing more seafood dishes as well as new lamb and veal features. By introduction, here's a video.
Michael Klein, Philly.com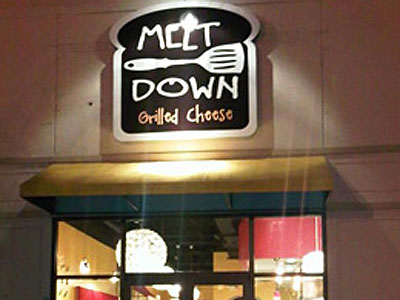 The Philly burbs have a restaurant specializing in peanut butter sandwiches (Wayne's PB and U), so why not a spot focused on the grilled cheese sandwich?
Friday, Oct. 7 saw the soft opening of Melt Down Grilled Cheese, a colorful quick-serve just off Bethlehem Pike near the Costco in North Wales (plug "111 Garden Golf Blvd." into the ol' GPS).
The strip-mall space formerly was a Peace A Pizza location. It so happens that Pete Howey and Aaron Nocks, who own PAP (as well as the Main Line's Bake 425), are partners with tech type Tom Stuart on this comfort-food concept, which they hope to franchise.
Michael Klein, Philly.com
Such names as Fork's Terence Feury, Bibou's Pierre Calmels, and Le Bec-Fin's Nicholas Elmi are on the November calendar of Cook, the Audrey Claire Taichman-owned culinary salon on 20th Street.
Each class provides a VIP cooking demo and meal for 16 people.
And so far, they've all sold out.
Michael Klein, Philly.com
There's a new global-small-plate menu at Mixx, which opened in early 2010 in one-half of the short-lived Maia off the Blue Route at 789 E. Lancaster Ave. (610-527-0700).
Owners Win and Sutida Somboonsong have promoted Aniwat "Chay" Vadhanachai to executive chef. At 29, he has worked for the Somboonsongs for six years, starting at Teikoku as a line cook and including terms at Azie in Media and, upstairs from Mixx, at Azie on Main.
Among dishes: Mexican Mariscos Soup with White Fish and Cilantro; Massaman Curry; Crab Drunken Noodles. All are designed for sharing.
Michael Klein, Philly.com
City permits finally signed and liquor license approved, Barcade has opened on Frankford Avenue between Delaware and Girard Avenue in Fishtown.
Barcade -- as in bar + arcade -- combines two passions: American craft beers and a lineup of classic arcade games. Neat menu, too.

For the third location, the Brooklyn-rooted ownership chose a former warehouse, whose bones they left pretty much intact. Main bar is in the front room, while a cavernous room houses 35 arcade games, including Double Dragon, Ms. Pac Man and BurgerTime.
Michael Klein, Philly.com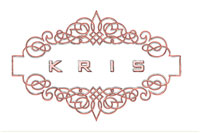 As fine dining seemed to wane two years ago, Kristian Leuzzi pulled the plug on Kristian's, his Italian destination at 11th and Federal Streets in South Philly, next door to his childhood home.
Leuzzi bought Stogie Joe's Tavern at Passyunk Avenue and Moore Street, and set out to make money in the bar world.
For his second location, he will return to the still-empty 1100 Federal in November with Kris, a casual Mediterranean bar and kitchen aimed at the neighborhood. He's added rustic hardwood, while maintaining the lovely cherry bar.
Michael Klein, Philly.com

Steve Slaughter of Green Eggs Cafe is working the phone today to share more details on Stateside (1536 E. Passyunk Ave.), the American whiskey bar and restaurant that's been in the oven since March.
Slaughter will not nail down an opening date, unlike so many others in the biz, but it's safe to say "fall."
He and partner William Bonforte have hired George Sabatino, who was opening chef at Barbuzzo, to oversee a contemporary American menu that will be strictly sourced domestically. Mostly small plates, cured meats (all house-made), and cheeses (mostly house made).