Archive: October, 2009
Michael Klein, Philly.com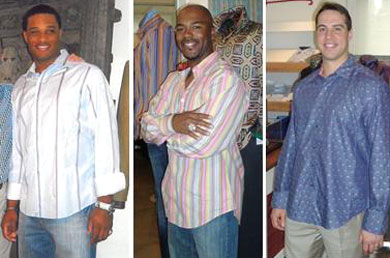 The World Series has created a conundrum for designer Robert Graham, who makes the casual shirts favored by the Phillies' Jimmy Rollins as well as Yankees players Mariano Rivera, Mark Teixeira, Robinson Cano, and Jorge Posada.
Not wishing to take sides, the New York-based Graham is rooting for both teams, and will name a new line after the winning team. "This is the best World Series ever for me," he told me. "It's a win win. I've got fans on both benches."
Boyds carries the RG shirts, at prices from $198 to $300.
Michael Klein, Philly.com
Phils shortshop Jimmy Rollins did the "10@10" bit on Jay Leno's show last night.
Jay asks 10 questions.
Best lines:
Michael Klein, Philly.com
MidAtlantic, Daniel Stern's new pub in the Science Center at 3711 Market St., has added weekday lunch.
Menu is a lighter-priced version of dinner.
Rundown from Rick Nichols is here.
Michael Klein, Philly.com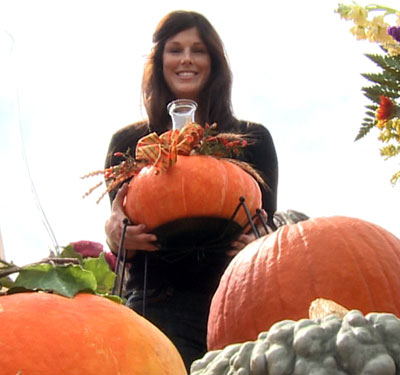 Comcast SportsNet contributor Ed Rendell is not the only TV star in the family.
The guv's daughter-in-law, Beka, costars on Philly Kitchen, a Saturday series that launched last weekend on MyPHL17. It airs at 11 a.m.
Beka Rendell, who married Jesse Rendell last year, contributes home-decor and entertaining ideas for the show by Multi Media Productions, which also features kitchen designer Jerry Hankins talking about renovations, and chef Jim Coleman of Blue Bell's Coleman restaurant covering easy-to-do food.
Michael Klein, Philly.com
Aramark is looking for repeat business among souvenir-hunting Phillies fans.
For those who can't hike down to Citizens Bank Park's Majestic Clubhouse Store, the concessionaire again will run two retail locations in Center City, starting Wednesday (10/28):
One is inside Macy's at 13th and Market (during regular store hours) and the other in its tower at 1101 Market St. from 8 a.m. to 6 p.m. Monday through Saturday. New merchandise is supposedly arriving daily.
Michael Klein, Philly.com
Public opening of Jolly's Dueling Piano Bar at 2006 Chestnut St. is Friday (10/30).
Opening will be at 3 p.m. that day, with dueling pianos starting at 6 p.m. (usually it starts at 8 p.m.) and going all night.
A $3 happy hour debuts Friday and runs every Tuesday through Saturday from 6 to 8pm with $3 cocktails, $3 wines and $3 domestic beers, plus $3 food: crabcake sliders, blue cheese burger sliders, flatbread pizzas, hummus, and guacamole.
Michael Klein, Philly.com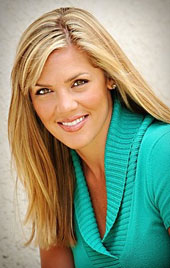 Comcast SportsNet has hired Fox Sports' Jaime Maggio as sideline reporter for all home Sixers games, starting with Wednesday's opener at the Wachovia Center.
Maggio, based in California, will join Marc Zumoff and color analyst Ed Pinckney, and she replaces Dei Lynam, who will do analysis on the pregame and postgame shows and contribute to CSNPhilly.com.
Maggio has quite a juggling act ahead of her. She worked as a sideline reporter for Fox at Sunday's Saints-Dolphins game and will continue in that role.
Michael Klein, Philly.com
97.5 The Fanatic and 1050 ESPN New York will simulcast the afternoon drive shows on Wednesday (10/28) before Game 1 of the World Series between the Phillies and Yankees.
It'll be a pairing of Philly's Mike Missanelli and New York's Michael Kay Show from 2 to 7 p.m. from The Dugout on River Avenue in the Bronx, across from Yankee Stadium.
From 7-8 p.m., both stations will continue their coverage with a pregame show live from the Dugout, and both stations will carry Game 1 (Jon Miller and Joe Morgan).
Michael Klein, Philly.com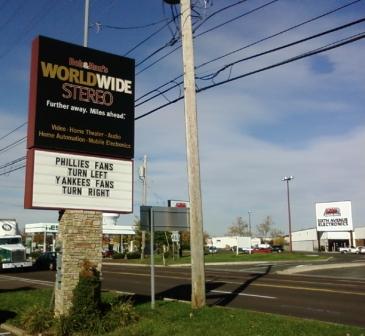 Bob & Ron's World Wide Stereo, a longtime electronics retailer in Montgomeryville, is using the prospect of a Phillies-Yankees Series to poke fun at his newer, New York-based competitor across the highway: Sixth Avenue Electronics.