Archive: January, 2011
Michael Klein, Philly.com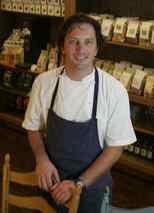 That casual yet sophisticated bistro going into the AKA Rittenhouse Square on 18th Street this spring now has a chef.
He's Bryan Sikora, formerly one-half of the team behind Django and Talula's Table.
He'll run an open kitchen serving from breakfast through late night to accommodate not only the neighborhood but guests at the extended-stay hotel.
Michael Klein, Philly.com
Some of the top competitive eaters in the world, including WIP Wing Bowl alumni Joey Chestnut and Sonya Thomas, will gather on Tuesday, Feb. 1 in Dallas for what's billed as the Wingstop World Wing-Eating Championship.
Seeing as this event will be three days before the 19th annual Wing Bowl in Philly, what's up?
George Shea, head of the eating-sanctioning body Major League Eating, scoffs at any thoughts that this contest, sponsored by the Wingstop eatery chain, might be trying to steal the Philly event's thunder.
Michael Klein, Philly.com
Dining in Chestnut Hill ebbs and flows.
To recap some recent developments:
Solaris Grille, Cuba, and Bocelli folded up their tents all within the month.
Michael Klein, Philly.com
WMGK morning host John DeBella promises to walk around Independence Hall from 6 to 7 p.m. today (1/19) with cash hanging out of his pockets.
He wants to counter talk-show host Glenn Beck's claims on Tuesday that the area is "the killing streets."
DeBella is confident that he won't encounter any problems.
Michael Klein, Philly.com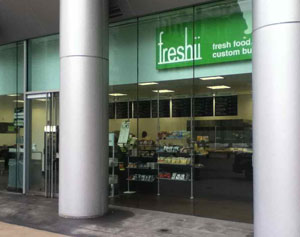 Wednesday (1/19) is the opening day of Philly's first Freshii, a quick-serve chain with a health-focused bent. It's on the ground floor of the Residences at the Ritz Carlton, across from City Hall at 1414 Penn Square, and has several tables. The store's opening-day specials include a free meal for the first 200 people; two-for-one meals from 12:30 to 2 p.m.; free snacks from 2 to 4 p.m.; and half-price bowls and salads from 5 to 7 p.m. In following days, other specials (including two-for-one bowls and wraps) will be offered. As an fyi: La Colombe is taking the space to the right of Freshii (closer to 15th Street) for a cafe. Opening is projected for late March or early April.
---
Wednesday (1/19) also is Day 1 for Le Pain Quotidien (1423-25 Walnut St.).
---
Say farewell to 401 Diner on Fayette Street in Conshohocken, which closed last week, as its management company confirmed.
Michael Klein, Philly.com
There's been a changing of the guard at the side-by-side Old City restau-lounges Dolce and Paradigm (239-241 Chestnut St.).
For now, they're operating as they were, but buyer Rob LaScala, who runs LaScala at Seventh and Chestnut Streets, says he will simply change the menu at Dolce and -- by the summer -- close Paradigm and reconceptualize it.
The new incarnation will include Paradigm's signature restroom doors, which fog up when you lock the door (or provide a floor show if you don't). Founder David Ciurlino is moving on.
Michael Klein, Philly.com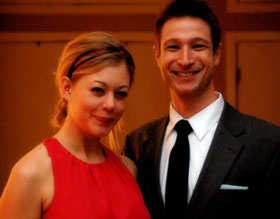 In a wild bit of gustatory derring-do, Lauren Lynch set out early last year to eat all of Philly Mag's "239 Dishes You Must Try Now" by Dec. 31.
"I knew I was going to stay in the area" after graduating in May from Villanova University, "and I wanted to get to know the neighborhoods."
She started with the grilled cheese and tomato soup from Jones.
Michael Klein, Philly.com
If restaurateur Michael Wei feels a bit taller, it's because Chinese Restaurant News, a trade publication, has named his Bryn Mawr restaurant, Yangming, the number-one overall Chinese restaurant in the United States.
Morrisville's Concerto Fusion Cuisine (2 S. Delmorr Ave., Morrisville) was ranked 5th.
Also winners at the Top 100 Chinese Restaurant Awards, given out last weekend in San Francisco, were Joy Tsin Lau (1026 Race St., #16), Wok (1613 Walnut St., #28), and HK Golden Phoenix (911 Race St., #79).