Archive: September, 2011
Michael Klein, Philly.com

The number of old-man bars in Fishtown -- those wonderfully cheesy spots with wood-paneled walls, tile floors and drop ceilings that appear right out of a Mr. Goodbuys, circa 1978 -- is dwindling with every passing year.
Joe Beckham, who owns Alfa on Walnut Street, bought the Crazy Fish Saloon, at the intersection of Norris, Susquehanna and Cedar, a barroom that time largely forgot. Then he gutted the interior and rebuilt it, re-creating the '70s rec-room vibe.
Beckham, intrigued with L.A.-style Mexican street food, calls it Loco Pez -- a fanciful translation of the previous name. It opens Tuesday, Sept. 20.
Michael Klein, Philly.com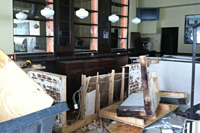 Adsum, which opened in July 2010 at Fifth and Bainbridge Streets, has had a rough patch, as founding chef/partner Matt Levin bowed out last month.
And now, Adsum is closed as managing partner Kar Vivekananthan has struck a deal with longtime friend Rich Rivera and the Manayunk-based Belvedere Business Group to turn the neighborhood bistro into a gastropub.
It is expected to reopen in about three weeks.
Michael Klein, Philly.com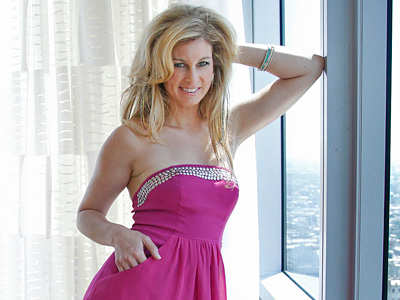 Jennifer Carroll of 10 Arts shook up the city's restaurant scene in mid-August by telling staff at the Ritz-Carlton Hotel that she was stepping down as chef de cuisine. Her final day at 10 Arts, which she opened in mid-2008, will be Oct. 5.
The Somerton-raised Carroll, 36, will leave 10 Arts and chef Eric Ripert's fold. She has worked for the three-Michelin-star chef for eight years, about five of them at his NYC flagship, Le Bernardin. (Carroll works for the Ritz-Carlton but Ripert oversees her work and that of the kitchen.)
Carroll raised her own profile and that of her restaurant with appearances on Bravo's Top Chef and Top Chef All-Stars, where her passion, feistiness and tart tongue won her fans. She went out of All-Stars last December with a tirade so colorful and so pointed that Ripert himself apologized for it on Bravo's blog. You don't mess with the Philly girl.
Michael Klein, Philly.com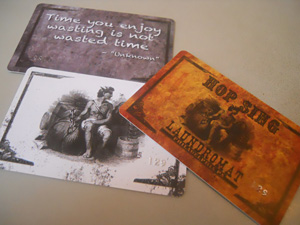 You'd never know it from the nondescript Chinatown facade, but Hop Sing Laundromat is a month from opening* at 1029 Race St. (In fact, even when it does open, you'll probably never know it from the street, as the entrance will be shrouded by a gate and there will be no sign.)
I got a peek last week from the operator, a charismatic but slightly mysterious fellow named Lêe, who is dribbling out information better than any publicist could.
You already may know about the foyer, whose floor is covered in thousands of pennies and will feature a regulation shoe-shine stand. You already may know about his plan to bring in food from five local restaurants, rather than sweat out the details of a kitchen. (Brilliant, by the way.)
Michael Klein, Philly.com
Closed since August 28, Manayunk Brewery & Restaurant reopened Sept. 15 after flooding caused by Hurricanes Irene and Lee.
This was painful for owner Mike Rose. After flooding caused by Irene, restaurant owners replaced all electrical services, carpeting, appliances in the kitchen and created a new bar in the main dining room.
The restaurant was about to reopen when flooding caused by torrential rains from Hurricane Lee forced it to close and completely replace the carpeting once again.
Michael Klein, Philly.com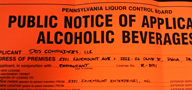 Tim Spinner and Brian Sirhal, whose Cantina Feliz is the toast of Fort Washington, have signed on for 2321 Fairmount Ave., taking over the lovely Art Museum-area rowhouse space that was Illuminare.
Chef Spinner and front-of-the-houser Sirhal, longtime friends and alums of Jose Garces' Distrito, hope to open in January.
They're calling it La Calaca Feliz, as in the "happy skeleton" -- maintaining the Day of the Dead motif that they're doing loosely at Cantina Feliz. "Mexican with modern and old world interpretations" is Spinner's description. Chef de cuisine will be Lucio Palazzo, last at Xochitl. (Updated)
Michael Klein, Philly.com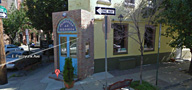 Three years ago, Joe Scarpone reluctantly closed Sovalo, arguably the swankiest restaurant in Northern Liberties. Sovalo may have been a three-beller, but the neighborhood just wasn't filling the seats.
Scarpone next headed to Manayunk to set up Agiato; he left shortly after its opening after a falling out with the developers.
Now Scarpone is back downtown. He signed a lease for the triangle-shape spot at Passyunk Avenue and Catharine Street, across from Cochon, that last housed Trattoria Alla Costiera.
Michael Klein, Philly.com
Dettera, the swank spot in downtown Ambler, is to return at dinnertime Thursday, about a week after floods left four feet of water in the basement.
---
The Famous Deli in Holland, Bucks County, unrelated to the others, seems to have gone el foldo, judging by the dark interior and the cut-off phone and website. Nearby, Johnny Apple's is fixing to reopen soon.
---
Pencil in 6 to 8 p.m. Tuesday, Sept. 20 for a Bobby Flay booksigning at the Williams-Sonoma store in King of Prussia (160 N. Gulph Rd.). He's pushing The Bar Americain Cookbook. If history holds, he'll drop by the University City location of Bobby's Burger Palace after the signing, as he's headed to an appearance the next day in Annapolis, Md.