Archive: July, 2011
Michael Klein, Philly.com
Iron Chef Jose Garces will be one of the Food Network stars at next week's pre-party for the Atlantic City Food & Wine Festival.
The evening (5 to 9 p.m. Thursday, July 28) is called "Bikinis & Martinis." (I'm guessing that Jose won't be wearing a bikini.)
I'm giving away three pairs of tickets. No talent required.
Michael Klein, Philly.com
A watermelon pie?
Who does a watermelon pie? And why?
These should have been the first two questions that the bakers and marketers at Tasty Baking should have asked when they approved the new, limited-edition pie now on shelves.
Michael Klein, Philly.com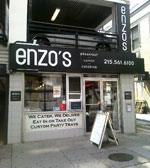 Shanks Uptown, which cleared out of 120 S. 15th St. last week, has a new occupant: Enzo's is a sandwichery run by the husband/wife team of Vincent "Enzo" Tagliente and Maria Pistorio.
Tagliente, who's in real estate (Coldwell Banker Preferred in Old City), says it's inspired by his dream of the food he grew up with in Italy. She's running the day-to-day.
On the menu are Philly classics by Levis, including the hot dogs. (Menu is here.)
Michael Klein, Philly.com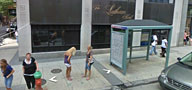 This one's really under wraps at the moment, but I can tell you of plans to open a restaurant in the ground-floor space at the Latham Hotel as part of a top-to-bottom renovation.
The 138-room Latham, a boutique hostelry at 17th and Walnut Streets, was was once among the finest hotels in Center City -- the Four Seasons of its time.
From 1970 to 1993, Eli Karetny ran the room as Bogart's. Then, celeb chef Michel Richard came with a swish spot called Michels. After that, it went dark until 2001, when Jolly Weldon -- who had split from the Prime Rib and his brother Garth, down the street -- opened it as Jolly's, which ran till the end of 2006.
Michael Klein, Philly.com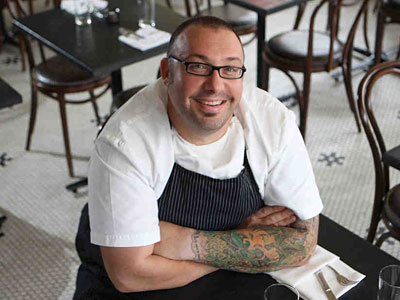 Chef Matt Levin is stepping away from the stove at Adsum, the Queen Village bistro he helped to conceive last year.
He and operating partner Kar Vivekananthan call the split amicable.
Though Levin will step out of the kitchen, effective Sunday, July 24, he will retain an ownership interest.
Michael Klein, Philly.com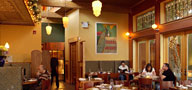 Illuminare, the Italian spot in Fairmount with the sweet little magnolia-shaded courtyard out back. appears to be down just shy of its 10th anniversary.
Its website merely presents a brick-wall background with the word, "Thanks."
Owner Brian Augustine says family issues have forced him to take personal time.
Michael Klein, Philly.com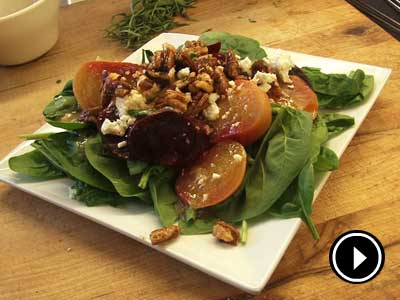 SJ Hot Chefs -- the nickname of the South Jersey Independent Restaurant Association, representing about 40 independent eateries -- is running its fifth annual Farm to Fork Week, Sunday, July 17 to Saturday, July 23.
Most of the farms and restaurants are less than a half-hour apart, so it was a snap for me to visit 1895 Organic Farm in Lumberton this morning to watch owner/farmer Kim Batten get into the soil to pull up some beets for Robin Winzinger, chef-owner of Robin's Nest, a mere 10 minutes away in Mount Holly.
In her kitchen, Winzinger then whipped up her signature roasted organic beet salad. (The recipe is here.) In sum, the whole shebang from field to table took less than an hour.
Michael Klein, Philly.com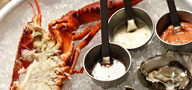 The idea of an all-seafood menu just doesn't seem to cut it in Philly.
Even during its late-1990s heyday, Striped Bass added a beef entree to its menu.
And now Fathom Seafood House in Fishtown has gone to the land side as Mike Stollenwerk adds a lamb burger and marinated tri tips (beef tips).