Archive: July, 2009
Michael Klein, Philly.com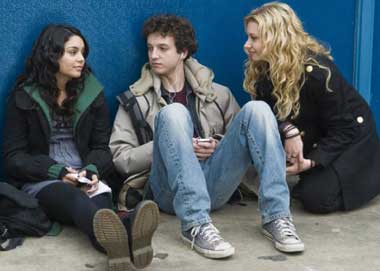 Vanessa Hudgens (High School Musical) and Gaelan Connell (Chocolat, A Dirty Shame) are due at noon Sunday (8/2) at the Franklin Mills mall's FYE store to sign autographs and promote Bandslam, their new movie, which will be released Aug. 14.
Giveaways will include autographed posters, movie passes and earplugs. Only kidding about the earplugs.
Michael Klein, Philly.com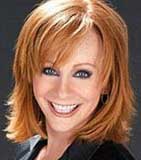 Reba McEntire will debut on QVC at 7 p.m. Friday (7/31) and she'll preview songs from her forthcoming album Keep On Loving You: Her new single "Strange," the album's next single "Consider Me Gone" and the current dance club hit "I Want a Cowboy."
The West Chester electronic retailer will sell the album bundled with her autobiography, Reba: My Story, more than two weeks before street date.
Some seats are available in its Studio Park facility for this free but ticketed event: E-mail: StudioPark@QVC.com.
Michael Klein, Philly.com
All Buca di Beppo locations will dish out free lunch-size portions of lasagna to those who order any pasta or entree on Wednesday (7/29). It's not valid on takeout, but those who dine in may box it up and take it home.
Michael Klein, Philly.com
Erin O'Hearn, the 6ABC anchor/reporter, and her husband, builder Sal Paone Jr., are first-time parents.
Baby girl: Sienna Kateri. Born Saturday night, July 25, at 8:16 p.m. Weight: 8 pounds, 1 ounce. Length: 20.5 inches.
The couple, who met when she did a story on him (she's 32 and he's 31), were married Sept. 6, 2008.
Michael Klein, Philly.com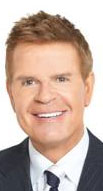 Good Day Philadelphia alumnus Mike Jerrick will return to Good Day, as soon as Wednesday (7/29), Fox announced this morning. Starting Sept. 7, the show will expand to five hours, running from 5 to 10 a.m.
Jerrick, who anchored from 1999 to 2002, will anchor alongside Sheinelle Jones from 7 to 9 a.m., though she'll be leaving on maternity leave in early September. John Anderson will continue to anchor with Jones from 5 to 7 a.m.
"I'm thrilled to be back," says Jerrick, who will pick up the 9-to-10 a.m. hour, now occupied by reruns of his last program, The Morning Show with Mike and Juliet, which has been canceled. "I'm replacing myself."
Michael Klein, Philly.com
Pietro "Pete" D'abbraccio tells me that after 10 years, he's moving his South Philly favorite Ristorante Mezza Luna, but he's going only about a block away in his quest for a fresher look and more space (130 seats, opposed to his current 70).
Similar decor, same food, he says.
The new location will be the southeast corner of Eighth and Christian Streets, formerly Paxia and before that, Molcajete Mixto (below).
View Larger Map
Michael Klein, Philly.com
Sunday afternoon shoppers at the Whole Foods in Wynnewood got an eyeful of Reese Witherspoon and Jake Gyllenhaal, who spent an hour of her day off by filling up a cart with provisions. She handled the checkout line -- breezing past the magazine racks -- and no one bugged them.
Witherspoon is renting a house about 10 minutes away, and she's staying here through at least October while shooting the untitled James L. Brooks film with Paul Rudd, Owen Wilson and Jack Nicholson.
Witherspoon is in incredible shape, as she plays a softball player in the romantic comedy.
Michael Klein, Philly.com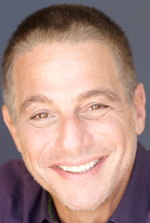 Actor Tony Danza has been nosing around for a school willing to host a reality series for A&E in which he stars as an English teacher and documents the school's goings-on.
That search began in New York City, headed to Yonkers, N.Y., shot out to Colorado, and then came to Philly, as I reported last month. Danza also considered a school in Lowell, Mass., and made several visits to Philly's Washington High. City officials, including Mayor Nutter, were eager to have the show, which is expected to show the host school in a good light.
Now, my sources have identified the school as Philly's Northeast High, at Cottman and Algon Avenues in Rhawnhurst. One sticking point was clearance, as the student participants are juveniles.