Archive: June, 2012
Michael Klein, Philly.com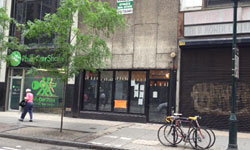 Jack Chen of Sakura Mandarin at 11th and Race Streets is behind Spice 28, now under construction at 1228 Chestnut St.
Chen says its menu will balance Szechuan and other Asian fare in an elegant atmosphere. There will be a bar. Pleading "I'm not Stephen Starr," Chen says it won't be too expensive.
It's due to open in early July.
Michael Klein, Philly.com
Michael Solomonov of Zahav, Percy Street and Federal Donuts is famous for speaking his mind.
Now, the chef is going to show off his skivvies, and those of restaurataur Jeff Benjamin and chef Marc Vetri and Jeff Michaud.
At Tuesday night's Great Chefs Event - which Vetri and Benjamin organize to raise money for the Alex's Lemonade Stand Foundation and for the Vetri Foundatioon for Children - Solomonov was trying to pump up the action on a live auction item: a 21-course Vetri dinner for people with Shake Shack creators Danny Meyer and David Swinghamer.
Michael Klein, Philly.com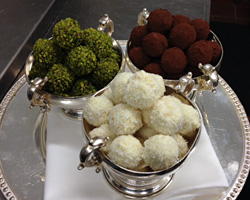 Tonight is the public opening of the revived Le Bec-Fin under new owner Nicolas Fanucci, former general manager of the French Laundry.
Chef Walter Abrams, also a FL alum, just sprung what very well might be the opening menu, served in the dining room for a $150 prix-fixe. Chez Georges, the subterranean bar, will have an a la carte.
Menu is here.
Michael Klein, Philly.com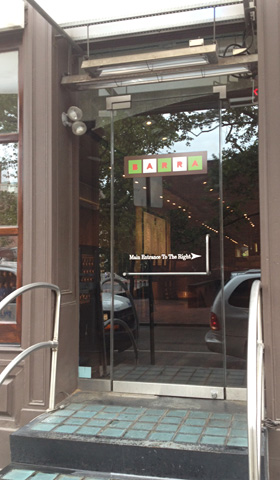 Gordon Dinerman is following up on his East Passyunk hit, Birra, with a sibling called Barra.
Opening tonight (!), he is partnering with Rob LaScala at 239-241 Chestnut St. in the space that housed LaScala's Rocchino's and Azione for the last six months; before that, it was Paradigm and Dolce.
Dinerman describes Barra as Birra's younger but more dynamic sibling, with a more sophisticated menu plus serious bar program featuring cocktails, local and international craft-brewed beers, and a late-night lounge scene Thursdays through Saturdays. LaScala put in a serious oven when renovating over the menu.
Michael Klein, Philly.com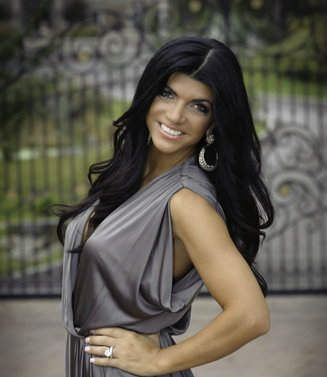 Teresa Giudice of The Real Housewives of New Jersey will be in town over the next several days to sign her third cookbook, Fabulicious: Fast & Fit, at the following locations:
University of Pennsylvania Bookstore - Wednesday, June 13th at 6 p.m.
Chester County Books & Music, West Chester – Thursday, June 14th at 6:30 p.m.
Michael Klein, Philly.com
Andy Kamaratos will mark the first anniversary of his Andy's Diner location in Trevose by offering free breakfast entrees on Thursday, June 14 between 6 a.m. and 2 p.m. (It's at 2224 Lincoln Highway, the former Steak & Ale on the Roosevelt Boulevard.)
Kamaratos has been in the diner business since emigrating from Greece in 1976, when he went to work as a dishwasher at the Sunnybrook Diner in Allentown. Six months later, he went into business for himself and has had a hand in about 25 diners in the region.
He now owns 24/7 Andy's Diners in Trevose, Conshohocken, Springfield, Delaware County, and soon in Spring House, Montgomery County, as well as Akropolis Marble & Granite on Bethlehem Pike in Hatfield.
Michael Klein, Philly.com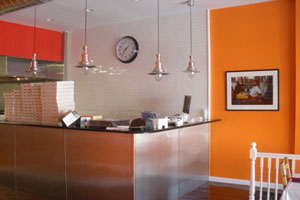 Back in May, Munish Narula closed the Indian pizza/street food shop Tiffin Etc. next to the flagship location of his Indian empire, Tiffin, at 712 W. Girard Ave.
Narula had planned to open an Indo-Chinese restaurant in the space.
Now he's now says he may have miscalculated on the shutdown.
Michael Klein, Philly.com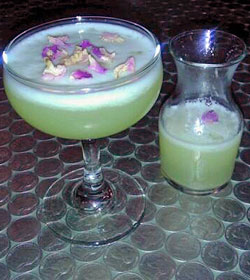 The bar Hop Sing Laundromat (1029 Race St.), now in semisoft-opening mode, is refining its drink menu.
Being offered tonight is something called Bells of Brotherly Love, whose description reads: "Here is one to an individual who has ruled Philadelphia with an iron pen/keyboard for over 14 years. Not much is known about this handsome gentleman except he is known to bring tears to grown men and women in the dining world..."
It contains Chinaco Tequila Blanco and fresh-squeezed pineapple juice (per order), lime juice (also squeezed per order), and Domaine De Canton ginger liqueur. Available with gin or vodka.