Archive: April, 2010
Michael Klein, Philly.com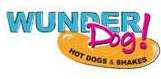 When last heard from, longtime lawyer Michael Untermeyer was running for Philadelphia district attorney.
Now, he's getting into a different kind of frying pan:
He's opening a hot dog shop in a small building he owns near 18th and South Streets.
View Larger Map
Michael Klein, Philly.com
Bradley Cooper undergoes a daily transformation as he gets into character for the film The Dark Fields, which has been shooting around town the last two weeks and will be here till the end of May.
For many scenes, he's ratty-looking, with stringy hair pulled back into a ponytail. For others, his hair's looking all slick and he wears sports jackets.
Cooper hits hair and makeup for the one-hour session required to turn him scruffy.
Michael Klein, Philly.com
Phillies announcer Scott Franzke and his wife, Lori, are parents.
Two weeks early, she delivered a 7-pound, 15-ounce boy Thursday night at 10:13, shortly after the Phils beat the Braves.
His name is August. The couple likes the name Gus and August.
Michael Klein, Philly.com
Two Center City restaurants are going for the obvious in the naming department.
City Grange, the restaurant inside the Westin in Liberty Place, is preparing to change its name to Center City Bar & Grill as its menu downscales to more bar items.
Now comes Pete Antipas, who is reopening his restaurant across from the Philadelphia Stock Exchange at 10 S. 20th St., which last was Blue Horseshoe.
Michael Klein, Philly.com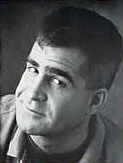 Last Comic Standing?
Almost wasn't Conestoga High grad Todd Glass, who collapsed following a performance Friday in L.A. with Sarah Silverman and Jeff Ross.
"Best show I ever did," he said.
Michael Klein, Philly.com
Gary Dorfman is moving Jake's Philadelphia Cheesesteaks from the Liberty Place food court into a new storefront at 122 S. 12th St. (next to the parking garage and Edible Arrangements just off the corner of 12th and Sansom Streets).
With partner Sean Stein (ex-Red Sky and Pearl), they'll open Jake's Sandwich Board on May 10, a seven-day operation decorated by a 20-foot mural of old black-and-white Philly restaurant photos created by Fishtown-based Brands Imaging.
Dorfman, who left his job at PricewaterhouseCoopers in 2006 to enter the real world, is getting ambitious, putting out a whole roasted pig on a carving station in addition to a menu of sandwich staples abetted by such new creations as the Barn Yard (pulled pork and veal, roasted peppers, baby spinach roasted garlic spread, and sharp provolone), the Steak & Egg (rib-eye steak, Sriracha ketchup and American cheese topped with a sunny-side up egg), and Village Turkey (fryer-roasted turkey breast, cherrywood-smoked bacon, arugula, and black cherry spread) -- all priced from $7 to $9.
View Larger Map
Michael Klein, Philly.com
Chef Alex Ureña, the hot, Dominican-born New York import who left the employ of R2L in Liberty Place on the eve of its opening, has settled comfortably into Devil's Den at 11th and Ellsworth in South Philly.
His new menu, crafted over the last several months, will be unleashed Friday.
It's tightly focused and hits the main points: mini-burgers, flat-iron steak, flatbreads, seitan meatballs, cheese and charcuterie plates..
Michael Klein, Philly.com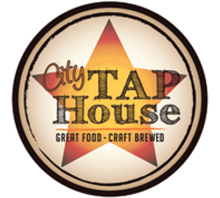 May 10 is the target opening of City Tap House on the Radian's balcony (3925 Walnut St. University City, 215-662-0105), more than 14 months in the making.
Salient point: 60 beers on tap, including Tripel Karmeliet, Hitachino Nest White, Ace Pear Cider, and Bell's Two-Hearted Ale.
Owners Brian Harrington, Gary Cardi, Chris Coco, and Frank Falesto, who also run such establishments as Mission Grill, Field House, and Public House, have gone with a timber-framed, mountain-lodge look, using reclaimed wood, slate tile, and a hammered copper bar top, from Partridge Architects.