Archive: February, 2010
Michael Klein, Philly.com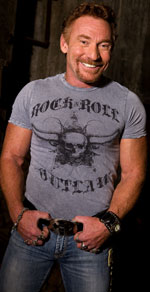 WYSP morning man Danny Bonaduce will add a TV gig:
He'll join The CW Philly's morning crew as a daily commentator, starting Monday, joining anchors Ukee Washington and Liz Keptner in the 8 to 8:30 a.m. half-hour.
He will feed his live hits on assorted topics via Skype from WYSP's Old City base.
Michael Klein, Philly.com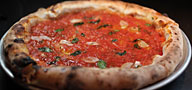 Confirming details from last October: Pending city approval, Stephen Starr's Pizzeria Stella at Second and Lombard Streets will indeed expand next door, into the former Equilibrium Pilates studio.
Starr says the adjoining space, opening in the summer, will allow 30 additional seats and have a bar serving wine and beer.
A March 3 zoning hearing has been scheduled for the matter.
Michael Klein, Philly.com
If you've passed the corner of Seventh and Bainbridge Streets, you've spotted the tiny Japanese restaurant across from the Bean Exchange.
Ro-Zu is the name, it's been all lit up for weeks, seemingly complete but not open for business.
The BYOB, licensed for only 18 seats, should be open any day now.
Michael Klein, Philly.com
Aspiring actor Arthur Kade appears Monday on the series La La Land (11 p.m., Showtime), giving advice to a guy identified as Gary, a London cabbie who wants to become an actor.
In fact, Gary is comedian Marc Wootton, who plays several characters, Borat-style, on the comedy.
A video teaser has Kade -- a Rittenhouse Square resident infamous for his braggadocio-filled blog posts, nightclub conquests, and vain tweets -- talking show biz with Gary in an L.A. sushi restaurant.
Michael Klein, Philly.com
Ted Farrell, a police detective supervisor at the University of Pennsylvania (and a retired 24-year veteran of the Philly PD), finished two days on Who Wants to Be a Millionaire with $50,000 in winnings.
Farrell, 58, started in the hot seat today by looking at the $50,000 question with no lifelines left.
Category, "Heads of State."
Michael Klein, Philly.com
American Idol firmed up its Season 9 top-24 list last night, and Temple sophomore Tyler Grady of Nazareth is among them.
Grady, a grad of Nazareth Area High School and a '70s-style rocker (he gives props to Robert Plant and Roger Daltrey), won his trip to Hollywood at the Boston audition.
Michael Klein, Philly.com
The James Beard Foundation is out with its list of semifinalists.
Before you get all worked up, keep in mind that this is the list from which Beard members will vote.
The actual "nominees" will be announced, amid more fanfare, on March 22.
Michael Klein, Philly.com
Michael Spector has lined up an opening this Sunday for his deli restaurant known as Delicatessen, replacing Kibitz in the City at 703 Chestnut St.
Spector calls it a Modern Jewish deli, and his menu is studded with old favorites as well as some newfangled twists. (The pressed pastrami sandwich on challah is called a "Jubano." Genius.)
Here's the menu and my first menschen (er, mention), which includes more details.