Archive: December, 2011
Michael Klein, Philly.com
With the attention placed on East Passyunk, Rittenhouse Square and Midtown Village, you might forget the dining scene in Fairmount was every bit as hot this year.
You have Fare, the organic American that opened in May at 2028 Fairmount. McKenna's Irish Pub, a corner spot at 24th and Brown, upgraded recently as Brown Street Pub. Isabel, a California-Mexican BYOB, opened last month at 2601 Pennsylvania Ave.
There's more.
Michael Klein, Philly.com
Marc Vetri does nothing traditionally.
Let's say you'll require a special table at Alla Spina, the Italian beer bar that he and his partners are opening next to Route 6 at 600 N. Broad St. If Vetri has his way, you'll be led up a ladder to the top of the walk-in beer fridge behind the bar for a private 6-top overlooking the restaurant. He is researching to see whether this sort of seating conforms to code.
Vetri is saying February for Alla Spina, which will boast a 25-seat, square-shaped bar, a lounge and other seating, and industrial, rock-and-roll vibe courtesy of the former Wilkie auto showroom's skylights and planned graffiti on the walls.
Michael Klein, Philly.com

Marcie Turney and Valerie Safran, the doyennes of Midtown (Barbuzzo, Lolita), are looking to mid-January for the rollout of Jamonera (105 S. 13th St., 215-922-6061), the cozy Spanish tapas bar replacing Bindi.
(They really can't open much earlier, as the dining room is bnow a veritable holiday shipping operation of chocolates from their candy business, Marcie Blaine.)
They're basing the Jamonera concept on tapas joints they encountered during a trip to southern Spain, whose cuisine - besides being accompanied by plenty of sherry - borrows from the broad Mediterranean and the Moors, more or less. It's named after the clamp that holds down an Iberian ham for slicing.
Michael Klein, Philly.com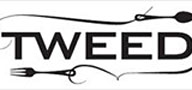 Adapted from a blog post from December 2007 and December 2010:
You see this every December: Well-meaning people walk into restaurants, approach the host's stand, and leave with gift certificates. They'll hand them out out to friends and business associates, who will smile at the gesture. And then, if tradition holds, they'll stuff the gift certificate in a drawer and wait for a special occasion.
And then, months later, the recipients will discover that the restaurant has closed.
Michael Klein, Philly.com
Post amended
Sorry, folks, but my source has backtracked on his assertion that Eataly, the Mario Batali-backed Italian food hyper-emporium, is fixing to come to Philadelphia.
I'm now told an Italian concept similar to Eataly - restaurants and retail, run by a big-name restaurateur - is being pushed for the first floor of the former Strawbridge & Clothier building at Eighth and Market Streets. A second source with direct knowledge of the talks confirms as much.
Michael Klein, Philly.com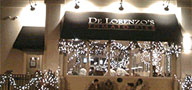 The Chambersburg section of Trenton is losing one of its landmarks as the De Lorenzo's Tomato Pie shop - the one in the converted rowhouse at 530 Hudson St., near the ballpark - plans to close Jan. 15 after 65 years, as the Times of Trenton reports today.
The De Lorenzo family's stated reasons for closing: "It's time."
This will leave the other De Lorenzo's - the larger one on Hamilton Street that's run by relatives in a friendly rivalry.
Michael Klein, Philly.com
The mad dash to open that restaurant project in 2011 continues.
New to Media-ites is 320 Market Cafe, a sibling (21 W. State St.) of the Swarthmore original.
Dec. 14 was the finale for Fish at 1708 Lombard St. as Mike Stollenwerk gears for a Dec. 26 relocation to 1234 Locust St. The 1708 location will become Brick American Eatery, but will not open till the new Fish is swimming correctly.
Michael Klein, Philly.com
South Street has never exactly been a haven of fine dining.
Now it looks like it'll become a french fry haven.
Construction work is underway on Paul's, speciallizing in Idaho potatoes, in a storefront at 429 South St., to the left of Bare Feet Shoes. This one seems to be a couple/few months away.