Archive: July, 2011
Michael Klein, Philly.com
The Philadelphia Art Alliance is finally putting to better use its restaurant, whose garden makes it the loveliest spot on Rittenhouse Square.
Catering giant Restaurant Associates just dropped the info that its in-house chef Ed Brown will be remaking what is now known as Gardenia -- you ever hear of it either? -- into what it describes as a place featuring "accessible, modern American cuisine, serving lunch, dinner and weekend brunch." It is tagged for a fall opening under an unnamed Philly chef.
Gardenia will close after brunch Sunday, July 31. Elisabeth Knapp of Knapp Interiors, who designed Zahav, Xochitl and Percy Street Barbecue, will do the interior and garden.
Michael Klein, Philly.com
Benny Lai, head of the family run Vietnam in Chinatown and its offshoot, Vietnam Cafe, in West Philly, is looking toward a fall opening of Grillfish Cafe, an Asian seafooder at 814 S. 47th St. (It's the old Vietnam Cafe space before Vietnam Cafe took over the Abbraccio space next door.)
He's going for a liquor license. Appetizers will cost $10 to $12; entrees $15 to $18. Dishes will include mussels, clams, octopus, head-on shrimp, whole grilled branzino, and striped bass.
Michael Klein, Philly.com
Ben Sargent (the so-called Brooklyn Chowder Surfer and star of the Cooking Channel's Hook Line & Dinner show) will stop at Reading Terminal Market from noon to 5 p.m. Wednesday, July 27 as the Cooking Channel marks its anniversary by giving away ice cream. (There will be a private lunchtime giveaway on Thursday for Comcast employees; they get special treatment because Comcast carries the Cooking Channel and Food Network.)
Bassetts is the ice cream of choice.
Sargent also will host a cooking class from 8 to 9 p.m. July 29 at Harrah's in Atlantic City as part of the Atlantic City Food & Wine Festival.
Michael Klein, Philly.com
The same economy that's propping up the pubs and the Center City scene has been mighty unkind to suburban BYOBs.
Aug. 6 is the last day for Rouget, a polished American restaurant in Newtown, Bucks County, that won three bells from Craig LaBan three years ago. (Review is here.)
Chef-owner Brian Held says he will resurface in Lambertville with a smaller BYOB -- and a smaller rent.
Michael Klein, Philly.com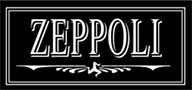 Less than five months after signing a lease for a storefront in Collingswood, Joey Baldino is just weeks from opening Zeppoli, his homey, Sicilian BYOB at 618 Collings Ave. His website is active, and his PR machine is about to get cranking with news. Baldino was Marc Vetri's chef de cuisine and he spent time in the employ of Georges Perrier, Michael Solomonov, Jose Garces, Alice Waters (Chez Panisse), and Daniel Boulud (Daniel). The basics: named after the fried-dough treat; black-and-white photos; farmhouse wood tables, Bentwood chairs, 1930s schoolhouse lighting pendants and terra cotta potted cactus; lots of seafood (particularly tuna, sardines and swordfish); traditional desserts such as cannoli and gelati; sample dishes: Panzanella Catania (tomato and bread salad with capers and Sicilian white anchovies), Gamberetti e Fagioli (whole shrimp sautéed with garlic, parsley, lemon and chili served over cannellini beans), Finocchi Salsiccia (house-made fennel sausage served with broccoli rabe), and Sicilian Fisherman Stew (with saffron and couscous); menu prices from $7 to $28; open Wednesdays through Mondays for dinner.
---
The MilkBoy at 11th and Chestnut Streets has survived construction delays and sundry union picketing. Its rep says it will open in the next two weeks, serving breakfast, lunch, dinner, and rock and roll.
---
Marshall Green's excellent Cafe Estelle at 444 N. Fourth St. is now BYOQ. The Q is for quarters. The building owners erected a gate to the parking lot, forcing cafe patrons to park on the street. It's metered every day.
Michael Klein, Philly.com
Sunday, July 24 marked the finale of Catelli, the swish Italian destination in the Main Street Complex in Voorhees since December 1994, a spokeswoman confirmed, citing the end of its lease.
Catelli, under chef Lou Imbesi, is supposed to announce a new location and a new, likely lower-priced concept shortly, to open in Voorhees Town Center.
A rep said gift certificates would be honored at the new restaurant.
Michael Klein, Philly.com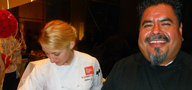 The locavores have gotten through to Center City District for its next Center City Restaurant Week, which starts Sept. 12.
Through a partnership with Greater Philadelphia Tourism Marketing Corp.'s Philly Homegrown, the chefs are being encouraged to include locally grown ingredients in certain dishes.
Also this time out, the Center City District is developing an online cookbook (PDF format) called "Center City Cooks," to coincide with restaurant week, which runs Sept. 12-16 and Sept. 18-23.
Michael Klein, Philly.com

How positively French of Pierre and Charlotte Calmels, who own Bibou, the South Philadelphia BYOB.
They're closing for a full month, shutting down after dinner Sunday, July 31 and revving up the stove again Sept. 7.
They're going to France with their daughters.