Archive: June, 2009
Michael Klein, Philly.com
Max Brenner -- the public face behind the international Max Brenner, Chocolate by the Bald Man restaurant chain -- visited his forthcoming Philly eatery today on his way to Australia.
Projected opening at 1500 Walnut St., assuming that today's health inspection goes well, is July 1. The plywood that encased the facade on 15th Street just south of Walnut came down this morning, and passersby are peeking in.
Here are the basics:
Michael Klein, Philly.com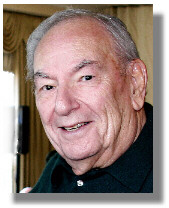 Irv Homer, the longtime talk-show host whose gruffness belied a soft spot for sick children, died tonight after he was stricken during an appearance at Eastern University in St. Davids.
His age is being reported at 86, but public records say he was 85.
Homer, who lived in Feasterville, fielded calls and sparred with listeners on WWDB from 1975 until its format was flipped in 2000. After that, he joined WBCB in Levittown -- hired by Merrill Reese -- and did shifts on WPHT.
Michael Klein, Philly.com
Two lively joints are on the way this weekend.
Brauhaus Schmitz, an old-fashioned bierhall, is due to open to the public Monday (6/29) at 718 South St. under husband-wife owners Kelly Schmitz and Doug Hagen. Environs are high-ceilinged and gorgeous, with much light wood and brick, and church pews serving as banquettes on the first floor. Twenty beers on draft, including 16 German varieties. And waitresses wearing dirndls. If you're 6 feet tall or over, you may wish to sit on the first floor, as upstairs dining on the balcony lacks headroom. The Hagens smartly put the kitchen in the basement to get in more seating. They've brought in as executive chef Jeremy Nolen (formerly of Bridget Foy's and Coquette) to do a straight-ahead German menu.
Here's lunch and dinner (part one) and dinner (part two). In so many words, Schmitz asks for people to keep their schnitzels in their Hose, as the entire menu will not be available from the outset.
Michael Klein, Philly.com
Restaurant M at the Morris House Hotel at 231 S. Eighth St. near Washington Square, which went through two chef-owners (Edmund Rek and David Katz) before it closed in 2007, will be coming back just after the July 4 weekend.
This time, hoteliers Michael DiPaolo and Gene Lefevre will keep it simple. They'll use the small indoor room at the 1787 colonial manor, but the focus will be on drinks in the outdoor garden -- one of the sweetest outdoor spaces in Center City. Since they use that garden for weddings on Fridays and Saturdays, they'll open M from Sundays through Thursdays, at least through the summer.
And rather than fuss with a chef, they'll put out simple snacks from Pascual Cancelliere, who is about to open an Italian-Argentine BYO called 943 across from Villa diRoma in the Italian Market.
Michael Klein, Philly.com
The Commonwealth is the name of a long-in-the-works project by Premiere Marketing Group's Justin Fine and Michael Steinberg and real estate developer Anthony Sembello at 1320 Chestnut St., a former clothing store.
They tell me it's an intimate, refined cocktail and small-plate concept that will present an "adaptable social environment" combining "the welcoming nature of a boutique hotel lobby bar with the classic look and feel of a grand residence."
As such, they emphasize, it will not be a lounge. Ryan Margolis, a Starr Restaurant alum who previously owned 707 restaurant, is consulting. A fall/winter opening is being targeted.
View Larger Map
Michael Klein, Philly.com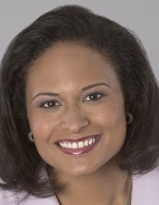 NBC10's Kristen Welker made the cut in Transformers: Revenge of the Fallen, which screened tonight and opens wide Wednesday. Her scene, as a TV reporter, comes up about three-quarters of the way into the movie as the world is ending, thanks to the evil Decepticons.
'"I did about four takes of my scene," Welker told me last year when she worked for director Michael Bay at City Hall. "He's clearly someone who pushes his actors to try new things and be creative." Welker says she was called out of the blue.

Michael Klein, Philly.com
From time to time, followers of radio gossip have spread rumors that WYSP will become a sports station.
Well, it's happening -- in a way.
CBS will simulcast the audio from 610WIP on WYSP's HD radio channel HD-3, effective July 4.
Michael Klein, Philly.com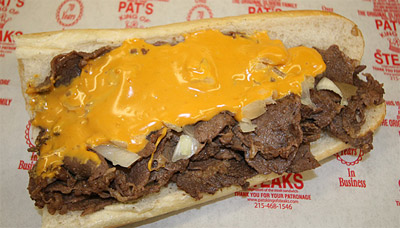 Playboy.com, assessing the best sandwiches in America, gives props to Pat's, the South Philly originator of the cheesesteak.
"Aside from the ubiquitous Buffalo Wing, nowhere in the country is a single food item so synonymous with a city than the Philly Cheesesteak," the mag extols.
"This perfectly made, greasy masterpiece has won fans throughout every bar-n-grille in America, but only one place has the balls to name itself the "King of Steaks"— and rightfully so."