Archive: April, 2011
Michael Klein, Philly.com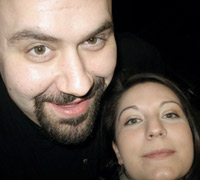 Eric Paraskevas -- no stranger to TV -- turns up Thursday, April 21 on 24 Hour Restaurant Battle (10 p.m., Food Network), working alongside his girlfriend Laura Sandoval.
As they explained, they were having a rough patch in their relationship and figured that the solution was to appear on a high-pressure reality show together.
Paraskevas, 30, is chef at Center City's Terra restaurant, where Sandoval, 27, is a server; she's also a doctoral candidate in art history.
Michael Klein, Philly.com
Longtime chefs/pals Clark Gilbert and John Wolferth are up to something special in Manayunk and Narberth.
Gilbert is selling Gemelli, his BYO in Narberth, to Wolferth. Gilbert's last night in the kitchen was Saturday, April 16. Wolferth is keeping it going, as it is, for now, but will change the name and the concept in a few weeks. A spring menu will be on next week.
Gilbert's next move: He has signed a lease for the former Mango Moon in Manayunk, which recently closed as owner Moon Krapugthong decided to refocus on her Chabaa Thai and a forthcoming Japanese spot up the street. Gilbert will take the Gemelli name with him when he opens at 4161 Main St. in June. He will have a liquor license there, and he says he will modify the decor to make it more rustic.
Michael Klein, Philly.com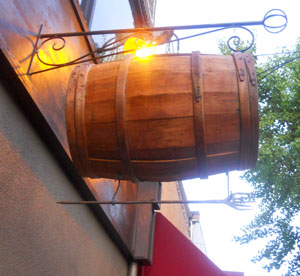 Last night's closing of Fork & Barrel, the exotic beer bar that opened last September in East Falls, caught everyone by surprise.
That apparently includes Sherman Properties, the landlord.
Sherman issued a statement today, reading:
Michael Klein, Philly.com
The Camden Riversharks will offer Mediterranean food this season from Cherry Hill favorite Kuzina by Sofia.
Kuzina Express will serve traditional and chicken gyros, falafel, spanikopita, cheese pie, hummus with vegetable sticks and pita, Greek sesame bread sticks filled with cheese, and baklava for dessert. Prices will range from $5 to $7.50.
Chef Sofia Karakasidou Khoury and her husband, Assad Khoury, plan to expand Kuzina Express to other stadiums.
Michael Klein, Philly.com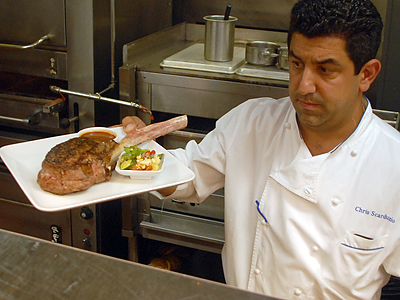 Table 31's Chris Scarduzio says the ink has barely dried on a deal that will put him in Showboat Atlantic City with a 230-seat steak house called Scarduzio's.
It will replace Rib & Chophouse near the House of Blues.
Scarduzio says it will have an exposed sushi bar and late-night ultra lounge with DJ.
Michael Klein, Philly.com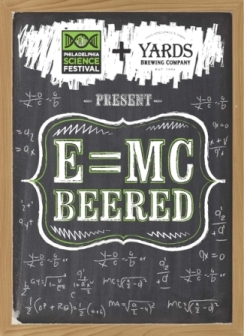 The ongoing Philadelphia Science Festival has named its beer, brewed by Yards.
Festival director Gerri Trooskin said there were more than 1,500 votes cast online.
Of the dozen or so options for the Belgian strong ale, the top vote-getter was E = MC Beered. The distant second was Natural Selection: A Beer for the Evolved Palette, followed by Atomic Ale and Large Hops Collider.
Michael Klein, Philly.com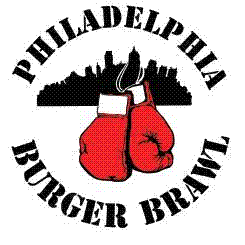 Rob and Maggie Wasserman, who own Rouge and 500 Degrees, were kicking around ideas for a fund-raiser to help son Jonah's school, Meredith Elementary in Queen Village, get a computer lab.
Since the Wassermans are in the burger biz, they figured, why not a burger competition. "Everybody thinks their burger is the best," says Rob Wasserman.
They worked the phones and came up with corporate sponsors and 18 restaurants, including some of the biggest burger braggarts in town.
Michael Klein, Philly.com
Mike Stollenwerk of Fish, Little Fish, and Fathom wants to stir the pot a bit.
He's unhappy that he can't call his signature crab-topped fries "crab fries" because Pete Ciarrocchi of Chickie's & Pete's owns the trademark.
Stollenwerk calls his signature dish "Fathom fries." Besides crab, Fathom Fries are topped with crab gravy and cheese, while regulation Chickie's & Pete's Crab Fries™ are fries topped with a spicy seasoning similar to Old Bay™.
Michael Klein, Philly.com
Luca Sena and John Poulos are preparing for a May opening of Revolution House at Second and Market Streets, across from the Continental. It's the former Snow White diner, which was in Poulos' family for 60 years before he put it to sleep last April. Poulos and Sena, who owns Ristorante Panorama and whose family owns La Famiglia and Le Castagne, gutted the building, adding a second-floor roof deck that looks across the street to Christ Church and yonder to the Ben Franklin Bridge.
Richly appointed interior boasts an Italian-made wood-burning pizza oven, two bars (upstairs ans downstairs) with antique bar backs, much exposed brick and reclaimed wood, and an open, screen-metal stairwell topped by a massive chandelier and a mirror from the old Ben Franklin Hotel. Menu will include pizzas (I tried a delicious, fluffy-crusted margarita as well as an intriguing sweet-and-sour red pepper variety), sandwiches, salads, and American entrees. Bread will be baked on premises. Sena explains that the oven is shut down at night but retains enough heat the next morning to bake rolls.
---
Lucky Old Souls, a jazz venue from Matthew "Feldie" Feldman at 1713 McKean St. in South Philly, has nailed its final approval from the Liquor Control Board. Feldman emails to say that the extensive renovations required on the long-vacant building will start this spring and that he hopes to open before the end of 2011. He will host free outdoor neighborhood concerts every Saturday in May from 3 to 6:30 p.m.
Michael Klein, Philly.com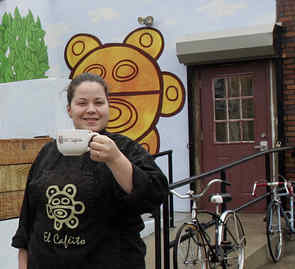 Kensington is losing one of its bright, young stars.
Lisa Padilla told me that this is the last week of El Cafeito, her Puerto Rican cafe, at Third and Cecil B. Moore. Finale will be Friday, April 15.
In a profile last year, colleague Rick Nichols described it as "something of a rose in Spanish Harlem, so to speak" on a "gap-toothed" block. He praised her Puerto Rican chicken soup and sandwiches.