Archive: November, 2008
Michael Klein, Philly.com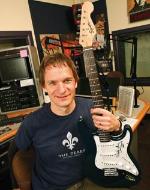 Jim McGuinn, who programmed alt rock in Philly since 1995, is moving to Minneapolis to program The Current, a public station.
McGuinn called the shots on the old WDRE and Y100. When the programming geniuses at Radio One silenced Y100, he helped start Y100Rocks.com, an online successor. The station (and McGuinn) joined WXPN (88.5) in 2004, and last year he became into XPN's afternoon-drive host in addition to programming what is now known as XPN's Y-Rock On XPN service.
XPN music director Dan Reed will take over afternoons, starting in mid-January. Bruce Warren, XPN's assistant general mnager for pogramming, will take over McGuinn's programming responsibilities for Y-Rock On XPN service, and assistant music director Mike Vasilikos will take on a portion of Reed's off-air responsibilities, according to a press release, issued Monday, that quotes general manager Roger LaMay.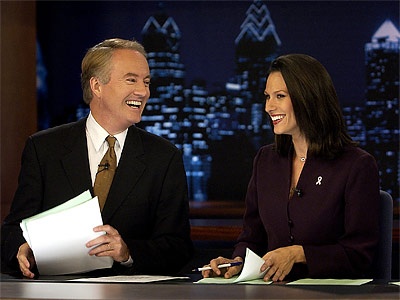 Read more breaking news in our From The Source blog.
Michael Klein, Philly.com
The "winter 2009" issue of Philadelphia Home magazine, which hit the street in November, will be the last till next spring. Metrocorp president David H. Lipson announced today that the company, which also produces Philadelphia Magazine, has trimmed it from a quarterly to a semiannual.
Editor Lauren McCutcheon will remain, but most of her staff -- six people -- were let go, a spokeswoman said.
The company said in a statement that "other brand-wide cost cutting measures, such as a reduction in the number of direct mail pieces sent for marketing purposes," would be done.
Michael Klein, Philly.com
Vinnie the Crumb, last heard on the air as part of Kidd Chris' former show on WYSP, has a guest stint planned for Friday on sports talk 950ESPN. He'll be joining Harry Mayes as he fills in for Jody Mac from 9 a.m. to 1 p.m.
For now, it's a one-shot deal.
Michael Klein, Philly.com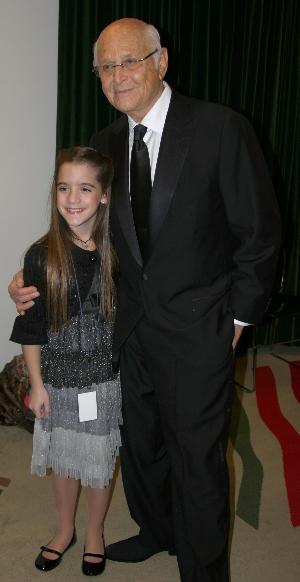 Aiyana Tedi Braun, 11, of Wayne, went 3,000 miles to win a spot on Monday night's Marian Anderson Awards program -- without even trying.
Here's how it happened: Aiyana, whose parents are dancer-choreographers Shimon and Meghan Braun, was on a two-week vacation this summer in California. Her mother says she simply wanted to keep up her piano practice. A family friend set her up with a piano — at the home of Norman Lear, one of this year's Marian Anderson recipients.
He and wife Lyn listened to Aiyana play for a while and insisted she get on the bill.
Michael Klein, Philly.com
Where Philly anchors (past and present) go, trouble seems to follow.
Check out my colleague Bob Fernandez's story in today's Inquirer about an alleged fraud that set up dummy corporations and accounts to steal $41 million in settlement funds. The irony: The funds had been set up to resolve fraud cases.
The U.S. Attorney's Office has charged Kevin Waltzer and lists an address in Washington Crossing. He's the husband of Lisa Mishler, a Bucks Countian who anchored and reported at NBC10 from 1998 to 2003, and did part-time work last year for CBS3. Waltzer, 41, is expected to surrender next week. His lawyer declined to comment.
Michael Klein, Philly.com
Macy's (13th and Market Streets) will unveil its holiday windows at 4:30 p.m. Monday.
Santa will be there, as will Brian McKnight, performing with his teen sons, Brian Jr. and Nikolas, and the Philadelphia Boy's Choir. McKnight, who has a new album I'll Be Home for Christmas, will sign autographs afterward.