Archive: July, 2009
Michael Klein, Philly.com
The Travel Channel's Adam Richman spent a few days here last week to shoot a Man v. Food episode that is to reach the screen at 10 p.m. Sept. 23 (tentative).
Each time out, Richman does a challenge -- some sort of gustatory feat. In Philly's case, Richman challenged cheesesteak entrepreneur/actor Tony Luke Jr. to cheesesteak eating -- and the sandwiches were 5 pounds each. Bill "El Wingador" Simmons was the ref.
Richman also went to DiNic's in Reading Terminal Market for roast pork and roast beef, and to Old City's Franklin Fountain for ice cream.
Michael Klein, Philly.com
The good times no longer roll at Carmine's Creole Cafe in Bryn Mawr.
It closed last night. Owner Howard Taylor will work with Nick Farina of the nearby Blush on a Euro-Latin restaurant called Verdad, which means "truth" in Spanish. (Farina will be managing partner and executive chef.)
Verdad will serve tapas, and there will be a tequila bar and a selection of wines from Spain, Cuba, Chile, Brazil and Mexico, plus a Latin beer selection. Figure on $35 a head, including a drink and a couple of small plates. Opening is penciled in for the first or second week of August.
Michael Klein, Philly.com
Grub Street, New York Magazine's food blog, today rolls out editions in Los Angeles, Chicago, San Francisco, Boston and Philadelphia. It's written by Kirsten Henri and launched with a treatise on burgers, including a peek at the new SquareBurger, opening at lunchtime today on Franklin Square.
Michael Klein, Philly.com
Chef Georges Perrier is about two weeks into his summertime experiment of allowing some patrons at Le Bec-Fin to pay what they wish for dinner.
So far, he says, people have been dropping $40 and more a head for the privilege. One party of what he says were "three young girls" left $6 a person. "An hour later, one of them came back and left more," he says.
The deal, Mondays through Thursdays for a 7 p.m. seating at his 20-seat chef's table, is booked solid through August.
Michael Klein, Philly.com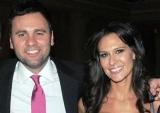 Alycia Lane, the former CBS3 anchor, flies out today to L.A. and her new home in the Hollywood Hills.
Lane is joining beau Chris Booker, who last month started hosting afternoons on L.A.'s KAMP, a top-40 station. He was morning man on Philly's Q102 when they started dating in fall 2007.
Lane, who has a buyer for her Washington Square condo, said she hopes to land a TV job.
Michael Klein, Philly.com
Restaurant M at the Morris House Hotel at 231 S. Eighth St. near Washington Square, which went through two chef-owners (Edmund Rek and David Katz) before it closed in 2007, will be coming back Monday (7/13).
This time, hoteliers Michael DiPaolo and Gene Lefevre are keeping it simple - hence the name M. They'll use the small dining room at the 1787 colonial manor, but the focus will be on wine and drinks in the outdoor garden - arguably one of the sweetest outdoor spaces in Center City. Since they use that garden for weddings on Fridays and Saturdays, they'll open M from Sundays through Thursdays, at least through the summer.
Rather than fuss with a chef, they'll put out simple small plates from Pascual Cancelliere, who is about to open an Italian-Argentine BYO called 943 across from Villa diRoma in the Italian Market.
Michael Klein, Philly.com
Citing the economy, David Ansill has closed Ansill, his ambitious, Euro-style foodie-centric bistro at Third and Bainbridge Streets in Queen Village.
It opened in February 2006 as an offshoot of Pif, his now-closed French bistro in South Philly.
Michael Klein, Philly.com
Miga, a moderately upscale Japanese-Korean mix, is in the soft-opening phase at 211 S. 15th St. in the former ¡Pasión! space and directly across from the new Max Brenner chocolateria.
Owner Sam Cho has assorted business interests in Center City, mostly as a silent partner. (He owns a piece of Alfa on Walnut Street, for example).
Miga's big draw, aside from the stylish, white-tablecloth atmospherics left over from ¡Pasión, is the neatness of tabletop barbecue, which starts today. Cho has obtained electric, smokeless barbecue grills on which servers will cook meats to order. Not all tables are so equipped; Cho's assistant Kim Gould tells me that they're trying the grills in one dining room under the eyes of city health officials to see if additional ventilation is required.