Artist at work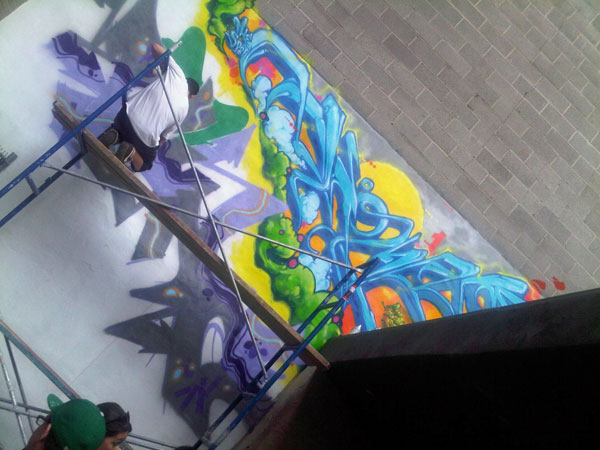 Michael Schulson hired graffiti writers to decorate his new outdoor area at Sampan.
Artist at work
Rather than decry graffiti as blight, Michael Schulson of Sampan restaurant (124 S. 13th St.) has hired three people to decorate the walls of his 30-seat, private open-air patio behind the restaurant.
A Lot, Rune and Distort -- not their real names -- were at work Friday.