Gemelli's menu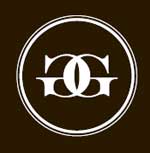 Clark Gilbert's Euro BYO will open next week in Narberth.
Gemelli's menu

Clark Gilbert, whose culinary background includes Taquet, Fountain at the Four Seasons, the Saloon, and La Terrasse, is looking for a Tuesday (9/29) opening for Gemelli, his BYOB at 232 Woodbine Ave. in Narberth.
The space previously was Margot.
Menu is studded with Euro bistro staples. (Second menu of the day to feature steak frites.)