Philly will get a taste of Maine lobster rolls in a few weeks.
Luke's Lobster - a burgeoning quick-serve founded by a young, entrepreneurial lobsterman - indeed is taking the subterranean space that was Bonte waffles at 130 S. 17th St., as I wrote in March.
Luke's VP Ben Conniff says the shop is expected to open May 16.
Press materials make it clear that these guys are serious, yet casual. It's counter service - much like the true Maine experience. The sustainably harvested seafood comes from 28-year-old founder Luke Holden's own company. The split-top lobster rolls are stuffed with lobster - not lobster salad with mayo, onions, scallions, or other filler. They're just a quarter-pound of lobster meat and a swipe of mayo in the bun and a dash of lemon butter and seasoning on top, for $15.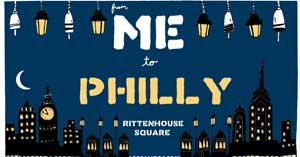 Menu is simple: Besides the lobster rolls, there are shrimp and crab rolls made of Jonah crab from Beals Island and Maine shrimp from Casco Bay; Hurricane's chowders and bisques, flown in from Greene, Maine; Empress crab claw; a dessert called The Blue Monster (Gifford's of Maine's Blueberry ice cream sandwiched between two large, homemade chocolate chip cookies); and Maine Root soda.
There are six Luke's in NYC, two in D.C., one in Bethesda, Md., and one on the way in Brooklyn.