Archive: April, 2012
Peter Dobrin

, Inquirer Classical Music Critic
Man does not live by cheesesteak alone. He needs opera.
And three times on Saturday, he got it. In another one of the Opera Company of Philadelphia's flash-opera events, chorus members milled about in line at Geno's Steaks, dressed like any number of other customers, and then, at three appointed times a half hour apart, belted out the "Anvil Chorus" from Verdi's Il trovatore.
Customers ate it up - at least, some did, looking over-the-moon delighted. Others smiled mildly, looking up nervously from their wax-paper wrapped prizes. A few barely noticed, but applauded politely at the end.
Peter Dobrin

, Inquirer Classical Music Critic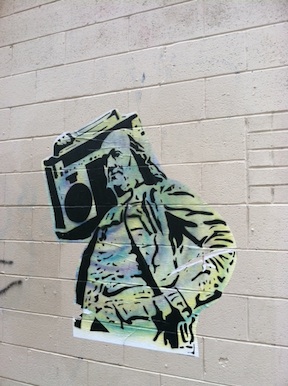 Lombard and Watts Sts., 4 p.m., April 28, 2012.
Peter Dobrin

, Inquirer Classical Music Critic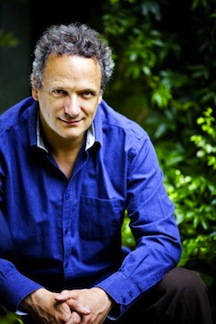 Louis Langrée is the new music director of the Cincinnati Symphony Orchestra. The Frenchman, 51, music director of the Mostly Mozart Festival at Lincoln Center in New York and guest in opera houses internationally, starts his new post with the 2013-14 season.
The appointment comes after a 27-month search, said Trey Devey, president of the Cincinnati Symphony and Pops.
"At the outset, we were clear that chemistry and rapport were our criteria, and if that didn't exist we would not push forward," he said. "But in gathering feedback from our musicians and certainly those involved in the search process, it was clear that Louis spiked in that category."
Peter Dobrin

, Inquirer Classical Music Critic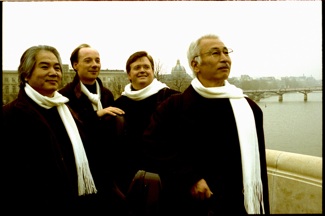 After June of 2013, the Tokyo String Quartet will be no more. The ensemble, founded in 1969, has revealed on its website that, with the retirement of two players, a previously announced search for replacements would not be feasible. Auditions were held for viola and second violin. But in the end, the group decided to disband.
Said violinist Martin Beaver:
"It is a difficult prospect to replace one long-standing quartet member. To replace two of them simultaneously is a Herculean task. With the retirement of our colleagues in our minds, we increasingly felt over the last few months that the most fitting way we could honor and celebrate our quartet's long and illustrious career was to bring it to a graceful close."
Peter Dobrin

, Inquirer Classical Music Critic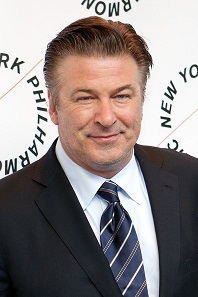 Actor and classical music lover Alec Baldwin pressed Congress Monday to send more money to the arts.
"If I had any influence, I'd want the [National Endowment for the Arts] to have a budget of a billion dollars," Baldwin said. "We spend too much money on war in this country."
Baldwin is the on-air voice for radio broadcasts of the New York Philharmonic, and a particularly passionate fan of conductor Charles Dutoit.
Peter Dobrin

, Inquirer Classical Music Critic
Soprano Ailyn Pérez, a 2006 graduate of the Academy of Vocal Arts, is recipient of the 2012 Richard Tucker Award - the fourth AVA grad to win the award in as many years (after Angela Meade in 2011, tenor James Valenti in 2010 and tenor Stephen Costello - Pérez' husband - in 2009).
The award, which comes with a $30,000 prize, is given annually "to an American singer poised on the edge of a major national and international career." Past winners include Renée Fleming, Deborah Voigt, Stephanie Blythe and Matthew Polenzani.
Two current AVA atudents, bass-baritone Scott Conner and mezzo-soprano Margaret Mezzacappa, were awarded 2012 $5,000 Sara Tucker Study Grants.
Peter Dobrin

, Inquirer Classical Music Critic

He held a lot of titles with the Philadelphia Orchestra during his more than four decades in the ensemble, and always did the job with great dignity. William de Pasquale retired from the orchestra in 2005, and spent much of his time more recently coaching young string players in the Philadelphia Youth Orchestra, which is dedicating the rest of its season to him.

Obituary here.