Archive: March, 2012
Peter Dobrin

, Inquirer Classical Music Critic

Maurizio Pollini has canceled his May U.S. appearances for health reasons - including a set of concerts with the Philadelphia Orchestra. These are Charles Dutoit's last three performances as chief of the Philadelphians, and in Pollini's place, the conductor has engaged a friend: Portuguese-born pianist Maria João Pires, who will be making her Philadelphia Orchestra debut.

The repertoire will change: instead of Chopin's Piano Concerto No. 1, it will be Chopin's Concerto No. 2.

Pires is a major catch - hardly a pale stand-in for Pollini. A specialist in Mozart, Schubert and Chopin, she is a strong personality we're happy to be hearing.
Peter Dobrin

, Inquirer Classical Music Critic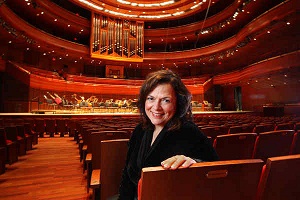 In the interest of closure, it's worth noting that the Philadelphia Orchestra Association's contract covering the continued employment of president/CEO Allison B. Vulgamore has been approved by U.S. Bankruptcy Court Judge Eric L. Frank.
In case you've forgotten details of the deal, find them here.
Peter Dobrin

, Inquirer Classical Music Critic

The Philadelphia Orchestra Association has hired two new executives to take over aspects of the orchestra's operation.
As executive vice president for orchestra advancement, Ryan Fleur, 40, will have "organizational responsibility for all orchestra creative concert, touring and residency fulfillment, orchestra personnel, human resources, shared services (information technology and TicketPhiladelphia), and electronic media development," according to an orchestra statement. Fleur, president and CEO of the Memphis Symphony Orchestra since 2003, will also be the primary link between the orchestra and other partners and venues such as the Saratoga Performing Arts Center, Mann Center and Longwood Garden.
Matthew Loden, 44, is the orchestra's new executive vice president for institutional advancement, overseeing public relations, marketing and development, including the endowment campaign. He will also serve as liaison between the orchestra and the Kimmel Center. A violinist, he has been vice president and general manager of the Aspen Music Festival and School since 2008.
Peter Dobrin

, Inquirer Classical Music Critic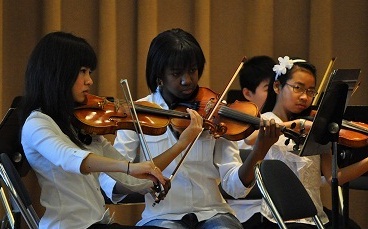 In Philadelphia, where the need is great and resources strained, the news is doubly good when an organization wins an outside grant. The theory is, the award of local money means another local group needing it loses out, whereas money coming from a national source is a net gain into the community.
Which is one reason Settlement Music School is so tickled to have landed a $250,000 grant from the Jack Kent Cooke Foundation. The one-year award from the Lansdowne, Virginia foundation comes with possible renewals in years two and three.
The money will go to support students between the ages of 8 and 18 with "all-inclusive access to individual instruction and ensembles by offering financial aid to students in need," according to a Settlement statement. "Additional services will be provided, geared to the particular challenges lower-income students face when they study music seriously, including quality instrument loans and parental support."
Peter Dobrin

, Inquirer Classical Music Critic

Noah Geller, a first violinist with the Philadelphia Orchestra, will leave his position to become concertmaster of the Kansas City Symphony this fall.

"I probably would have done it whether the [Philadelphia] orchestra was in this financial situation or not, because it's the direction I'd like to move my career in," Geller told me recently. "Concertmaster is a very rewarding position," said the violinist.

Geller, who joined the Philadelphia Orchestra in 2008, is currently acting assistant concertmaster.
Peter Dobrin

, Inquirer Classical Music Critic

Ricardo Morales, announced in April as the New York Philharmonic's new principal clarinetist, has "resigned" the post before even beginning, the Philharmonic acknowledged Monday after a reporter's inquiry.

"For family reasons, Mr. Morales has chosen to remain in Philadelphia, where he currently holds the position of principal clarinet with the Philadelphia Orchestra. The New York Philharmonic wishes Mr. Morales well in his future endeavors," the Philharmonic said in a statement.

A Philadelphia Orchestra Association spokeswoman said president Allison B. Vulgamore was unavailable, and the orchestra would only offer a short statement on the matter. "We are pleased to have him rejoin the orchestra," the spokeswoman wrote in an email.