Archive: March, 2010
Peter Dobrin

, Inquirer Classical Music Critic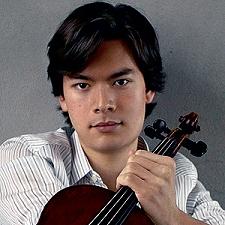 Even if you remember nothing else of Elgar's Symphony No. 1, you leave the hall with the great, noble theme of the first movement taking up permanent residence in your consciousness.
The theme is an emotional anthem, but a ghostly one — almost a remembrance of better days. It's also a red herring. This is a symphony with a main theme anyone can hum, and yet a work of such cunning sophistication that no one has been able to firmly establish keys for long stretches of the symphony. Elgar — toying with the idea of the dissolution of tonality, but on his own terms — speaks on many levels.
So does Andrew Davis, 66, the sporadic caretaker of this orchestra since 1975, who led the piece Thursday night at the Kimmel Center. The English-born Chicago maestro gets a pleasantly plump sound from the Philadelphia Orchestra, but is careful about balancing important voices. He's not a big taker of chances, but, as an opera conductor (who shares a conducting teacher with Riccardo Muti), he is often there with some wonderful emotional highs. When that great theme reasserts itself at the end of the piece it's no longer pensive and merely stately, but set off against fireworks. Davis paced its arrival point beautifully.
This orchestra accesses Elgar by way of Wagner and Strauss, and was comfortable enough under Davis in the middle two movements to achieve some remarkably emotional moments. Solos were short but trenchant, filled with individuality but deftly emerging from the ensemble: hornist Jeffrey Lang, oboist Peter Smith, English hornist Elizabeth Starr Masoudnia, and a hushed-as-"Nimrod" string section.
Davis pared down the orchestra for two works of Mozart, and yet the orchestra sounded no less assured for the exposure of individual instruments. The Overture to La clemenza di Tito, K. 621, was a crisp burst of energy.
Mozart's Violin Concerto No. 4 in D Major, K. 218 doesn't offer the composer's greatest obvious potential for interpretive depth, but with Boston-born Stefan Jackiw, 24, the piece seemed to grow. Passages lurking with etude-like tedium were brought to life when the violinist endowed a single note in the series with his unusually deep tone. His first-movement cadenza was the kind of triumph of personality you wanted to cheer, not so much for its heroism as a sound so saturated and vibrant it sounded like a living thing. For the close doublings between Jackiw and oboist Smith you could thank the small size of the ensemble, but also Davis, who consistently laid down an orchestral part transparent enough for the soloist to thrive.
- Peter Dobrin
Peter Dobrin

, Inquirer Classical Music Critic
Ray Chen, a 21-year-old violinist student at the Curtis Institute of Music, has been picked up by Sony Classical.
His first release, planned for the end of this year, will show him in works of Bach, Sarasate and others. Another, in 2011, is to feature virtuoso 19th-century pieces with orchestra.
Sony Classical president Bogdan Roscic didn't spare the next-big-thing-by-association accolades in a prepared statement:
Peter Dobrin

, Inquirer Classical Music Critic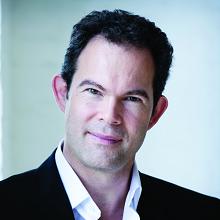 From Friday's Inquirer:
If Gerald Finley hadn't been a bass-baritone, he might have ended up a particularly charismatic storyteller. Of course, as a singer he's both, but not all vocalists subscribe to his philosophy of primary fidelity to the word.
The Montreal-born Finley, 50, who made his Philadelphia Chamber Music Society debut Wednesday night at the Perelman Theater, has everything a singer's toolbox needs — a gorgeous instrument, an ear for color, spot-on intonation. But the greater part of his charm, especially in songs of Ravel, Ives, and Barber, comes by way of his large gift for conveying a tale.
Not that the Schumann/Heine songs making up the first half of his recital with pianist Julius Drake were wanting. He shaded his sound specifically to each song, sometimes even within a single piece. In "Belsazar," he toggled between Wagnerian heroics and more subtle Schubertian text painting. He often modulated his vibrato, and if his sound perhaps grew too bald and cold at one end of the spectrum, he was quick to warm it up again. Sometimes Finley so closely blended with Drake's left hand in pitch, duration of notes, and even timbre that it constituted a form of mind reading.
Finley's emotional involvement with Ravel's Histoires Naturelles was on a different, higher level. Drake set down highly developed mood markers — the lumbering feeling of a peacock's day, the nervous protestations of a cricket, the sense of time being suspended and breath held as a kingfisher touches down on your fishing pole. Has a musical bestiary ever been rendered more sensually anthropomorphic? Finley slipped into a conversational intimacy, though it worked only because he had the technical command to underline certain words with a whisper of vague pitch or an expansive and exquisitely detailed full-throttle phrase.
In "Charlie Rutledge," one of five (including an encore) Ives songs, Finley applied a Western accent to sung and spoken words — let's call it Texas Sprechstimme. The accent worked — and here, and in "The Green-Eyed Dragon" (music Charles Wolseley, words Greatrex Newman), it suddenly seemed that Finley had become a cabaret artist.
In introducing the encore (with its genially suspenseful series of ascending notes beautifully paced by Drake's left hand), Finley said he does what he does because of John Charles Thomas. The early-20th-century baritone moved among opera, operetta, and Broadway in a career that resisted clear genre classification. Finley, in recital, echoed that great singing needs neat categories no more now than then.
- Peter Dobrin
Peter Dobrin

, Inquirer Classical Music Critic
In 1970, at the 113th Academy of Music Anniversary Concert, Philadelphia Orchestra music director Eugene Ormandy was presented with a gift to honor his 70th - the Happy Birthday Variations.
Eighteen composers each contributed a variation - Bernstein, Copland, Orff, Persichetti, Virgil Thomson, Miklós Rózsa among them.
Today, in honor of the 100th anniversary of Samuel Barber's birth in West Chester, Pa., we remember Barber, who died in 1981, with a snippet of his contribution to Ormandy's musical birthday card. It's scored for brass choir and timpani, and if you take a look at the closing bars, you'll see the composer's reference to his own Adagio for Strings.
Peter Dobrin

, Inquirer Classical Music Critic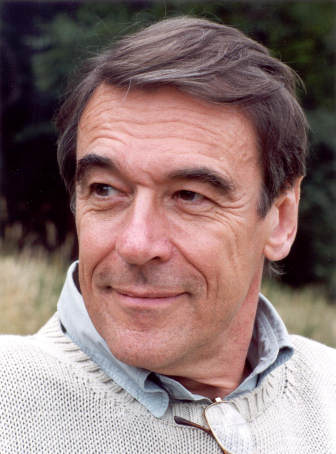 Tenor Philip Langridge has died, the BBC reports. The singer maintained a wide variety of role on opera stages, in Mozart, Schoenberg and Wagner, and Britten, Tippett and Birtwistle. U.S. audiences will remember him, however, as the flour-doused, campy yet caustic Witch in the Metropolitan Opera's Hansel and Gretel.
Peter Dobrin

, Inquirer Classical Music Critic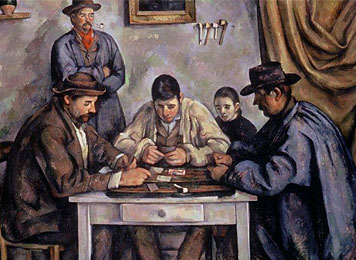 The Art of the Steal gets a lot of attention today in The Inquirer: a piece by me, one by art critic Ed Sozanski, and responses by the Barnes and foes of the move to Center City.
The Washington Post reveals that the film's executive producer offered to pay people to speak in the film. This, as many know, is an ethical no-no.
From the Post story:
Peter Dobrin

, Inquirer Classical Music Critic

Astral Artists has announced new arrivals to its roster. The five musicians, plus one string quartet, will be showing up on Astral's programs, and will receive other career assistance from the Philadelphia-based group.

The newbies are:

Flutist Julietta Curenton, 28, trained at the Juilliard School and the Royal Northern College of Music of Manchester, England.