Archive: February, 2011
Peter Dobrin

, Inquirer Classical Music Critic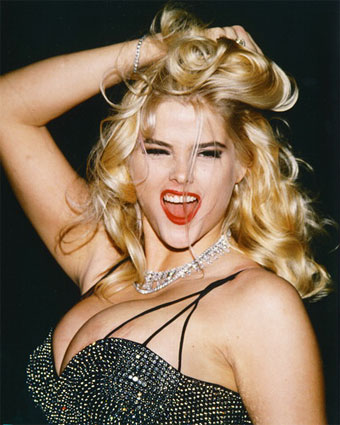 No joke. The Royal Opera House in London has premiered Anna Nicole, an opera based on the life of the late American sex symbol.
The Guardian has an interesting sampling of opinions - divided down the middle, I'd say. Photos from the New York Times here.
The Times, by the way, gives it a rave:
Peter Dobrin

, Inquirer Classical Music Critic

At the Detroit Symphony Orchestra, where management and players have joined hands to damage that wonderful ensemble, guest conductors and soloists for the rest of the winter and spring are being cut loose. As the musicians' strike reaches week 20, management says it is suspending the remainder of the 2010-11 season (though experienced orchestra strike watchers know how quickly such decisions can be reversed after settlement).

From the Detroit News:

"Though the two sides reached consensus on a 3-year, $36-million framework, representatives from both sides said the biggest disagreements remain over base pay levels; control over scheduling public service work such as teaching, coaching and chamber music; and rules and pay governing Internet broadcasts, video and recordings."
Peter Dobrin

, Inquirer Classical Music Critic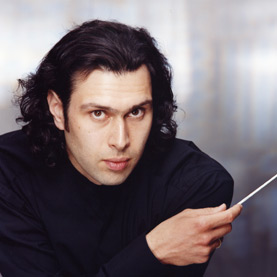 Readers often ask why we don't revisit the same Philadelphia Orchestra programs several nights in a row and compare performances. The reason this generally doesn't work is that if we attend the orchestra Thursday, Friday, Saturday and Tuesday, that prevents us from covering concerts of other groups on those nights.
We have done it on occasion, though, and after David Stearns reviewed Friday night's Vladimir Jurowski concert, I heard Saturday's. I won't write an entirely new review, especially since I concurred with so much of what David wrote, except to say that in terms of sophistication of interpretation and standards of orchestral playing, only Rafael Frühbeck de Burgos is Jurowski's equal. But here are a few loose threads worth noting.
Violin soloist Lisa Batiashvili was obviously feeling comfortable enough to play the Beethoven Violin Concerto and its Alfred Schnittke (1934-1998) cadenzas from memory Saturday, which wasn't the case Friday. I felt the first cadenza didn't work, but loved the cadenza in the third movement. The difference? The first-movement one was a stylistic interloper, a 20th-century foreign substance that seemed to come out of and lead no where. The third-movement one, however, though still in a modern language, grew more naturally out of Beethoven's material, and successfully made the case that in relative terms, we are contemporaries of Beethoven – very much of the same world. Artful, the way the orchestra participated in the cadenza itself – a technique much underused by composers.
Peter Dobrin

, Inquirer Classical Music Critic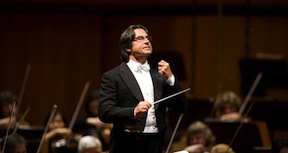 Cardiologists say that a "common heart rhythm disturbance" was responsible for Riccardo Muti's collapse during a recent Chicago Symphony Orchestra rehearsal.
"Fortunately, the remainder of the Maestro's medical evaluation has revealed that he has superb heart function," said doctors from Northwestern Memorial Hospital in a statement. "In order to prevent possible future episodes of slow heart rate, we have implanted a standard pacemaker. Pacemakers are small devices (about the size of a silver dollar) that continuously monitor the heart rhythm and can deliver a small charge to create a heart beat if the patient's own heart rate drops too low. Patients with pacemakers live full and active lives with excellent prognosis."
For his part, the maestro is calling the episode destiny:
Peter Dobrin

, Inquirer Classical Music Critic

Linda Scribner Paskin, the polished and much-adored fund-raiser who has worn many hats at the Philadelphia Orchestra and Academy of Music, is leaving the organization.

Scribner will become director of development for the Barnes Foundation, orchestra president Allison Vulgamore said in a note to staff this morning.

If there was one charming presence most responsible for the $50 million gift from Leonore Annenberg to the orchestra, it was probably Scribner.
Peter Dobrin

, Inquirer Classical Music Critic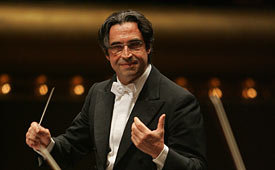 The Chicago Symphony Orchestra and Northwestern Memorial Hospital last night released an update on Riccardo Muti:
Chicago Symphony Orchestra Music Director Riccardo Muti underwent successful surgery this morning at Northwestern Memorial Hospital to repair facial fractures sustained during a fall last week.
Alexis B. Olsson, DDS, chief and associate clinical professor of oral and maxillofacial surgery at Northwestern Memorial Hospital and Northwestern University's Feinberg School of Medicine, performed the surgery. "During surgery, screws and plates were placed to facilitate healing of the facial fractures. The upper and lower jaw have also been temporarily fixated using wires to stabilize the lower jaw during healing," said Dr. Olsson.
Peter Dobrin

, Inquirer Classical Music Critic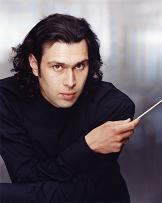 While we're awaiting further word on the condition of Riccardo Muti, once again sidelined in Chicago, word comes that Vladimir Jurowski has canceled his week with the Cleveland Orchestra. Jurowski was to have led the ensemble Feb. 11, 12 and 13 in Tchaikovsky's Manfred Symphony - the piece he led here a couple of seasons ago that convinced so many listeners that a special partnership had been forged - but called in sick.
Which leaves us concerned about his Feb. 18, 19 and 20 dates with the Philadelphia Orchestra.
But not to worry, we're told by a Jurowski rep. The conductor was ill with the flu in London, but will have had two weeks' rest at home before his Philadelphia dates. The program promises to be a thriller: Wagner's Prelude to Parsifal, Prokofiev Symphony No. 6 and the Beethoven Violin Concerto with Lisa Batiashvili.
Peter Dobrin

, Inquirer Classical Music Critic

Chicago Symphony Orchestra music director Riccardo Muti will undergo surgery today to repair the "multiple facial and jaw fractures" he sustained after collapsing at Thursday's CSO rehearsal, said orchestra president Deborah Rutter. Additionally, medical staff at Northwestern Memorial Hospital is continuing tests in an attempt to determine the underlying cause of the spell, Rutter said in a statement released by the orchestra Friday.

Muti - music director of the Philadelphia Orchestra in the 1980s before fading from the scene in the early 1990s - will miss at least two weeks of concerts in Chicago. Muti canceled his previous Chicago appearance, in October, after complaining of stomach pains.

We wish both Muti and the orchestra the best possible outcome.