Archive: October, 2012
Peter Dobrin

, Inquirer Classical Music Critic

Hans Werner Henze, the German composer who had a U.S. presence for several decades, died Saturday, the New York Times reports. David Patrick Stearns has more here about the composer and his substantial works performed recently in Philadelphia.
Peter Dobrin

, Inquirer Classical Music Critic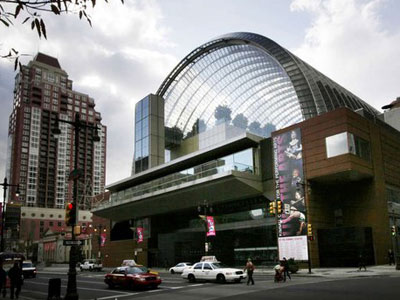 The Philadelphia Chamber Music Society's Monday night concert, Musicians from Marlboro, has been canceled. Hurricane Sandy has in fact led the Kimmel Center to call off all concerts for Monday and Tuesday, which also means no Jeremy Denk recital Tuesday. PCMS will reschedule the latter.
As of the moment, the Philadelphia Orchestra's Thursday open rehearsal and that night's performance are still on.
Peter Dobrin

, Inquirer Classical Music Critic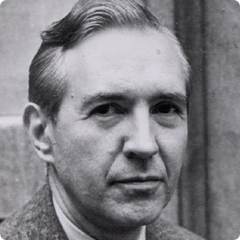 Ours is a time of severe specialization. Of having access to more information than ever, yet thinking it's wise to crunch extremely complex ideas or feelings into 140 characters. Of being impatient with third sentences that still aren't getting to the point.
And so it seems almost intentional that Jacques Barzun waited for this exact moment to die, just to remind us of the virtues of being a cultural polymath. The "distinguished historian, essayist, cultural gadfly and educator who helped establish the modern discipline of cultural history," as the New York Times put it, died Thursday. He was 104.
Barzun will be remembered for many things, perhaps most sensationally for his hunch that Western civilization was slouching toward self-satisfied ruin. He dug into a panoply of subjects, including race, Romanticism, education, Auden and politics.
Peter Dobrin

, Inquirer Classical Music Critic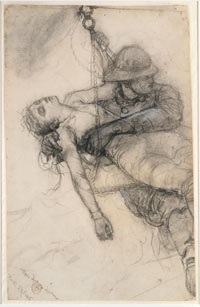 The Philadelphia Museum of Art's "Shipwreck! Winslow Homer and The Life Line," with 33 works by the artist, has been extended through Dec. 31, 2012.
Inquirer art critic Edward J. Sozanski has something to say about the show here.
Peter Dobrin

, Inquirer Classical Music Critic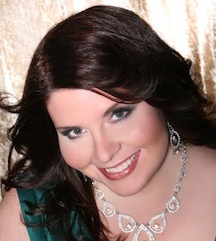 Soprano Angela Meade was called in to perform Sunday afternoon's Verdi Requiem with the Philadelphia Orchestra when Marina Poplavskaya had to withdraw after suffering from severe allergies.
Our friend Peggy Cooke was there, and reports:
Here's...another plus for the new maestro. He knelt to her after the performance (seen that? I haven't) and then, on the second curtain call arranged for her to go on stage by herself. She was stunned, the audience was knocked out. This guy is rare and wonderful and deserves all the praise and press he can get.
Peter Dobrin

, Inquirer Classical Music Critic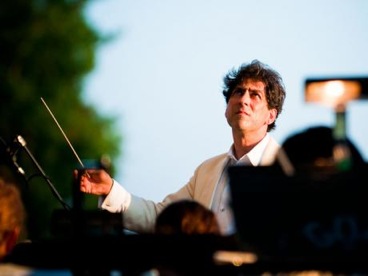 Contract talks will continue, but management and players of the Delaware Symphony Orchestra have struck a temporary deal that salvages the rest of the 2012-13 season.
The pact carries the orchestra through May 31, and calls for no reductions in the per-service pay scale, pension, mileage, cartage, or per diem, according to a union source. It does not guarantee a set number of services, but does preclude artistic dismissals and demotions this season.
Unable to reach a deal with musicians, the Delaware ensemble had canceled full-orchestra concerts this season and put in place a four-concert series of chamber music programs. (Addition: a musician familiar with talks says the decision to suspend the season came June 1, and was for financial reasons, not because of contract talks.)
Peter Dobrin

, Inquirer Classical Music Critic

School's been in session just weeks, so a few eyebrows arched at the appearance of Ein Heldenleben on the Curtis Institute of Music's first orchestra concert of the season. The score, treacherous and sophisticated, should come with skull and crossbones and the words nicht fur Kinder on the cover.

When Carlos Miguel Prieto led the ensemble in the Strauss workout Monday night in Verizon Hall, eyebrows were raised — not in doubt, but with awe. The work features intermittent but extended violin solos, played here by concertmaster Nigel Armstrong. Just getting through the part grants exoneration in the violin world. But Armstrong, 22, a second-year Curtis student, played at a level so highly developed it would have brought honor to any professional orchestra.

It wasn't about technique, though that's firmly in place. His was a real interpretation, with shape and purpose, minute manipulation of pitch and time, and fine gradations of bow speed. And then there was the sound. Armstrong — from Sonoma, Calif. — used a Guadagnini willed to the school by pedagogue Veda Reynolds. It was no doubt partly responsible for the throaty low register, responsiveness and penetrating-but-sweet upper notes. But in Armstrong, it had a natural partner able to make it ring.
Peter Dobrin

, Inquirer Classical Music Critic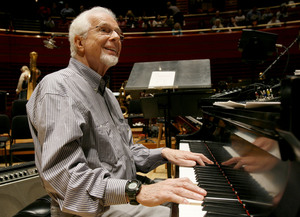 No one does variety hour quite like Peter Nero. In fact, in the old show-business sense of it, nearly no one but Nero practices the form at all anymore. And when Nero moves on at the end of this season from his 34 years as chief of the Philly Pops, the concept may disappear altogether.
Nero himself may not consider what he does to be of the variety-hour variety, but consider what tapped and shuffled across the stage Friday night: the concertmaster from Buffalo playing a tango tune from a recent film; a song-and-dance duo with a tribute to Fred and Ginger; direct from Spain, the dark and handsome classical guitarist you may have already seen on YouTube; a free-wheeling Richard Rodger symphonic tribute. And more.
In case you haven't already guessed it, the variety weighed in at considerably more than an hour, at 2 ½. Of course, there was Nero himself, presiding over the whole evening from the keyboard with occasional quips about politics and a pianistic facility that straddles what could have been in lesser hands a tasteless overlapping of classical and jazz. He has the gift of making it sound like these two worlds were conceived as two halves waiting to discover each other.