Archive: January, 2012
Peter Dobrin

, Inquirer Classical Music Critic

The Philadelphia Orchestra Association and CEO Allison B. Vulgamore have once again asked for an extension on the terms of her current contract for a few weeks while talks over a new contract continue.

Vulgamore and the orchestra "are in the process of finalizing an amended contract," according to a Monday filing seeking approval from U.S. Bankruptcy Court, and in the meantime seek to extend the terms of her current contract through Feb. 29. If approved, this would be the second one-month extension on her current deal.

Vulgamore was hired by the orchestra, with a two-year contract, in Jan. 2010.
Peter Dobrin

, Inquirer Classical Music Critic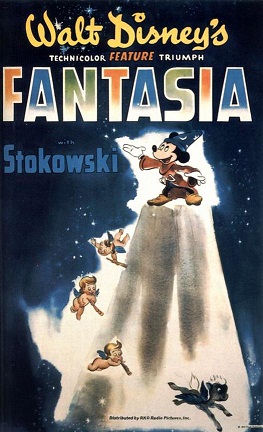 A new version of Fantasia accompanied by live orchestra will be given its U.S. premiere by the Lancaster Symphony. This hybrid - with sequences from the original film as well as the sequel - is called Disney's Fantasia, Live in Concert! The world premiere took place in Switzerland a few weeks ago, and in the U.S., the honors go to the Pennsylvania ensemble playing April 4 at American Music Theatre in Lancaster. Longtime music director Stephen Gunzenhauser conducts.
This mashup - two hours long, including intermission - presents, from the 1940 film, music from Beethoven's Symphony No. 6, Tchaikovsky's The Nutcracker and Dukas' The Sorcerer's Apprentice; from the sequel, excerpts from Beethoven's Symphony No. 5, Respighi's Pines of Rome, Gershwin's Rhapsody in Blue, Elgar's Pomp and Circumstance and Stravinsky's The Firebird.
What's interesting about the Lancaster concert is the inclusion of a six-minute animated sequence prepared for the 1940 film that was cut: a shadowy moonlit swamp scene set to Debussy's Claire de Lune. The arrangement sounds to me like the one Sawallisch recorded with the Philadelphia Orchestra in a 1996 release for EMI Classics. Listen to how the celesta is synchronized to ripples in the water.
Peter Dobrin

, Inquirer Classical Music Critic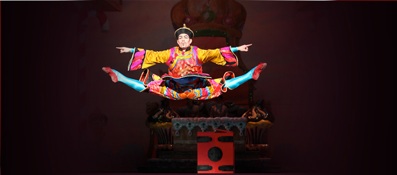 Pennsylvania Ballet's The Nutcracker did just fine this year. Given the weak economy and increased competition for the holiday dollar, that's significant. In case you missed the story that ran in the A section Sunday, here it is.
Peter Dobrin

, Inquirer Classical Music Critic

It wasn't as disruptive as the New York Philharmonic cell phone ring heard around the world, but Thursday night in Verizon Hall, a ringer caused a bit of disruption. The New York Times has a piece about how the Philharmonic's episode has earned points for its music director, Alan Gilbert.

What was interesting about Thursday night's cell phone outburst is that the recorded announcement asking audience members to turn off electronic devices had just sounded. I think recorded routines like that just become wallpaper - because people have come to expect them, they don't really hear them anymore.

The Philadelphia Chamber Music Society has a better idea. For years, just before the concert starts, all-around-do-everything-guy Miles Cohen walks out on stage, holds up his cell phone, turns it off, and reminds listeners to do the same. It's hard to ignore a real person. In all my years of going to PCMS concerts, I don't think I've ever heard a cell phone go off. It's a smart, polite way of handling the problem. Then again, just about everything PCMS does is smart.
Peter Dobrin

, Inquirer Classical Music Critic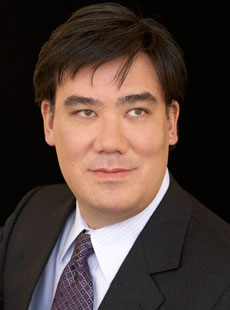 This is painful to even read. Blogger Superconductor conveys a fascinating account of Tuesday night's New York Philharmonic performance of Mahler's Symphony No. 9, or, rather, of the cell phone accompaniment to Mahler's Symphony No. 9.
This wasn't just any cell phone outburst. Apparently it went on and on. Conductor Alan Gilbert stopped the performance and, in a firm manner, confronted the cell phone's owner.
Superconductor reports:
Peter Dobrin

, Inquirer Classical Music Critic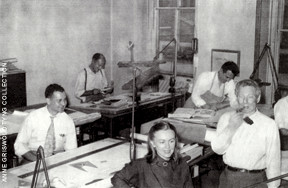 Anne Griswold Tyng, the architectural big thinker who taught at Penn for several decades, has died, according to the Architect's Newspaper. Tyng, an alluringly gentle and charismatic force, was of course also known for her close professional and personal association with Louis I. Kahn. The Inquirer's obituary is here.
The Pennsylvania Gazette wrote of the Kahns and Tyngs in a fascinating article here.
Peter Dobrin

, Inquirer Classical Music Critic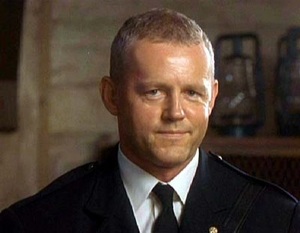 In addition to glittery guest performers, the Academy of Music Anniversary concert each year imports a host of some import, and this year's talking tour guide to the evening is actor David Morse.
Morse, 58, has had parts in Dancer in the Dark, The Negotiator, The Green Mile, Disturbia, The Long Kiss Goodnight, The Crossing Guard, The Rock, Extreme Measures, 12 Monkeys, 16 Blocks, and Hounddog. He is a regular on HBO's Treme. You might remember him as Mike Olshansky, the former Philadelphia police officer who turned to driving a cab in the television movie Hack. He now lives in the Philadelphia area, according to a Philadelphia Orchestra spokeswoman.
The Academy of Music Anniversary Concert and Ball this year is Jan. 28. Musical performers are Yo-Yo Ma, Diana Krall, conductor Yannick Nézet-Séguin, and, of course, the Philadelphia Orchestra.
Peter Dobrin

, Inquirer Classical Music Critic
Aretha Franklin, whose pop eye has wandered over to opera from time to time, says she wants to find and develop a budding opera star.
Franklin tells NPR that she will sign the singer, or singers, to her record label and give other career assistance. The pop singer doesn't specify exactly what she's listening or looking for in emerging talent between the ages of 18 and 40, but tells NPR:
"Some of the older classical singers like Jessye Norman, Leontyne [Price] and Barbara Hendricks are retiring, they're not singing anymore, and I'd like to see some younger singers come along and take their place." (Actually, Price retired from the opera stage in 1985.)