Archive: August, 2009
Peter Dobrin

, Inquirer Classical Music Critic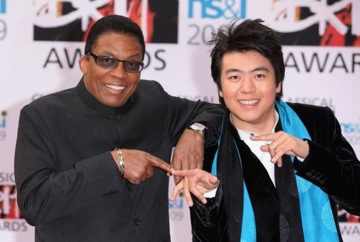 Readers weren't shy in reacting to the Lang Lang/Herbie Hancock concert that closed the Philadelphia Orchestra's Mann season last week. And they weren't unexpressive about my review. Some North Jersey readers who caught the act at NJPAC also weighed in.
If anyone out there feels moderately about the schtick, she's keeping it to herself. Quotes from five readers:
"Peter, my husband and I just read your scathing review of this concert, and it is a shame that you can't get out of your stuffy world to recognize a completely magical evening when you hear one. "
"Expecting a night of bedazzling musical swordplay between the two stars, each in their own element, we instead were blighted with inappropriate panache and bewildering antics. Had Victor Borge conjured up a jovial rendition of Rhapsody in Blue, I would have been forgiving. It wasn't a new arrangement of an American canonical piece - it was a derangement."
"The evening was an affront to all of us who expected two great performers to respect their audience and treat the music (and the announced program) with respect.
Perhaps we were naive or may lack your sophistication, but we and everyone around us went away smiling and quite happy to have witnessed this performance. Remember, Herbie Hancock is unquestionably one of the greatest jazz pianists of all time. Jazz IS improvisation and most people expected it. I read you often and agree with you often. In this instance, I feel, we attended two different concerts.

Peter Dobrin

, Inquirer Classical Music Critic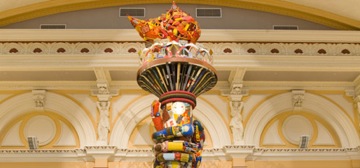 The Please Touch Museum's first-floor drainage system was overwhelmed by rain Sunday, flooding parts of the children's museum in Fairmount Park.
The museum shut down just before noon Sunday after water starting seeping into the first floor of Memorial Hall, inundating offices, storage areas and areas behind the birthday party rental rooms.
Four birthday parties were canceled or postponed.
Peter Dobrin

, Inquirer Classical Music Critic
The Philadelphia Orchestra played Deliverance Evangelistic Church last night as part of its free neighborhood concert series. Turnout wasn't huge - about 1,000, in a church that accommodates 5,000 - but the feeling sure was warm. Orchestra interim leader Frank P. Slattery Jr. offered two free tickets for any subscription concert next season to the first 25 attendees who called his office Monday morning. Here, assistant conductor Danail Rachev leads an ensemble dotted with many substitute players, while mezzo Marietta Simpson pauses between phrases in an excerpt from Bizet's Carmen.