Archive: May, 2012
Peter Dobrin

, Inquirer Classical Music Critic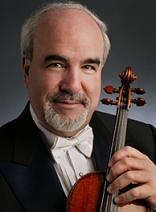 Glenn Dicterow, New York Philharmonic concertmaster since 1980, is stepping down at the end of the 2013–14 season, the Philharmonic announced Thursday. He is expected to take a faculty position at the University of Southern California's Thornton School of Music.
Peter Dobrin

, Inquirer Classical Music Critic

Thirteen months after entering Chapter 11, the Philadelphia Orchestra Association Wednesday night filed its plan for exiting bankruptcy. With consent — sometimes hard-won — now in place from key creditors, the orchestra's blueprint for recovery will be considered by U.S. Bankruptcy Court in coming months. If the plan draws no objections and Judge Eric L. Frank approves it, the orchestra expects to be out of bankruptcy by July 31.

More here.
Peter Dobrin

, Inquirer Classical Music Critic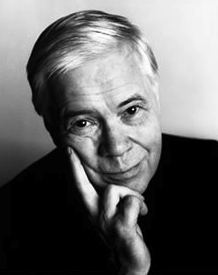 Dietrich Fischer-Dieskau, 86, the high priest of art song, has died in Bavaria.
Peter Dobrin

, Inquirer Classical Music Critic

Musical flash mobs have produced their own video genre, and this example, in which Grieg sneaks up on train commuters in Copenhagen, might be the best so far. The sound quality is extremely clear, which heightens the drama. More important, perhaps, the editors chose reaction shots that gorgeously illustrate the power of music. The video has clocked more than 2.5 million views. This one is pure joy.
Peter Dobrin

, Inquirer Classical Music Critic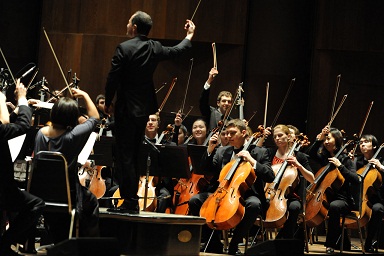 This week, 105 students from the Curtis Institute of Music play three concerts in Dresden - including one by the orchestra Tuesday (night in Dresden, afternoon in Philadelphia) to be streamed live here.
The program: Brahms. His Symphony No. 2, the Concerto for Violin and Cello (with soloists Ray Chen and Jan Vogler), the Academic Festival Overture and other works. Robert Spano conducts. Streaming starts just after 2 p.m.
To track reports on the Curtis in Dresden, look here.
Peter Dobrin

, Inquirer Classical Music Critic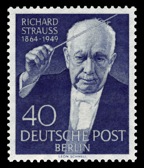 Orchestra groupies might have noticed a few interesting changes in the composition of the Philadelphia Orchestra for Thursday night's Elektra in Verizon Hall. In addition to the Wagner tubas, the orchestra was joined by a special guest playing assistant principal horn: Julie Landsman, principal horn of the Metropolitan Opera orchestra from 1985-2010. Landsman was helping out her former student, principal hornist Jennifer Montone, on the heavy-duty part.
Strauss' score calls for heckelphone, a four-foot oboe. Jonathan Blumenfeld handled the part on bass oboe. Both instruments are pitched an octave below the regular oboe.
Also, if you think you saw violists playing violin, you're right. Six violists switched to violin in the piece.
Peter Dobrin

, Inquirer Classical Music Critic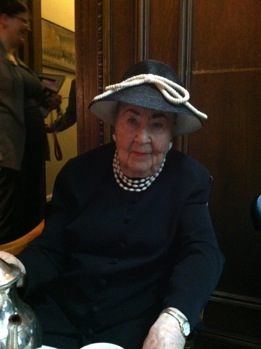 At the Curtis Institute of Music Wednesday, students, faculty, board members and other friends celebrated Eleanor Sokoloff's 75 years. Seventy-five is not her age. It's the number of years she's been teaching piano at the conservatory.
"Actually, Eleanor has been a part of the Curtis family for 82 years," former Curtis director Gary Graffman told the crowd that stuffed the lobby of Curtis' main building on Rittenhouse Square. He was counting in her first Curtis tenure as a student. "She came here as a teenage piano prodigy, and, to make a long story short, she never left."
No one knows how many pupils she's taught over the years. But at least 75 of them have gone on to play with the Philadelphia Orchestra. "No other piano teacher can begin to compete with that record," said Graffman.
Peter Dobrin

, Inquirer Classical Music Critic
Maurice Sendak, 83, who became one of the 20th century's great children's book authors by recognizing in his young reader an often under-estimated sophistication for appreciating the joy and messiness of being human, died Tuesday.
Mr. Sendak's themes encompassed matters both dark and light - in not only books, but also set design and art direction for opera, ballet, TV and film - and were so diverse in tone as to suggest more than one author. And yet his creations and their aesthetic were his alone: cross-hatched figures with fangs and horns, a cherubic lad who sips chicken soup with rice through the months of the year, an objectionable boy named Pierre who only would say, "I don't care!"
In both his portrayal of the terrors of being a child and the deep flaws of adults, Mr. Sendak was a throwback to an earlier era in children's literature, when 19th century books like like Heinrich Hoffmann's "Der Struwwelpeter" lacked the sweetness and justice of a well-ordered world.