Archive: April, 2011
Peter Dobrin

, Inquirer Classical Music Critic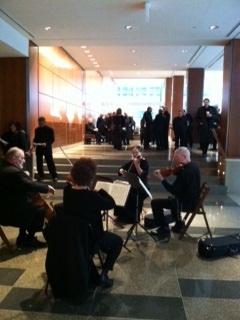 In a scene Saturday morning that was, in turns, somber, awkward and tense, members of the Philadelphia Orchestra Association board arriving to vote on Chapter 11 were greeted by, of all things, music.
Players dressed in solid black jammed the lobby of 1701 Market St. - the building of Morgan, Lewis & Bockius - to hand leaflets to the board members urging rejection of bankruptcy while a string quartet played Barber (the mournful Adagio for Strings), Schubert and Mozart.
When a security guard interrupted and told all present that they had to leave the premises, musicians listened politely - and then pressed their bows back to strings for more Schubert.
Peter Dobrin

, Inquirer Classical Music Critic
Philadelphia Orchestra concerts continue. That's the important thing to remember in the coming days and weeks as discussion intensifies surrounding the orchestra's financial troubles and labor strife. The orchestra board is scheduled to vote on bankruptcy Saturday. But - despite a TV report suggesting that bankruptcy might trigger a six-month strike - the musicians say they will honor a no-strike stipulation in their contract.
A strike could happen, but only down the road, and only after a long series of ifs:
If the Philadelphia Orchestra Association board votes for bankruptcy; if the Association actually files for bankruptcy; if the bankruptcy judge sets aside the current contract; if players can't live with a contract put in place; and if the orchestra musicians have enough votes to go on strike.
Peter Dobrin

, Inquirer Classical Music Critic

Astral Artists on Saturday premiered its specially commissioned animated film Who Stole the Mona Lisa?

Review here.
Peter Dobrin

, Inquirer Classical Music Critic

Look ma - it's opera! The Opera Company of Philadelphia has organized another culture ambush - this time bringing members of the Keystone State Boychoir to the Please Touch Museum April 2 to sing "Avec la garde montante" from Bizet's Carmen. Trumpeter Brian Kuszyk starts them out.
Peter Dobrin

, Inquirer Classical Music Critic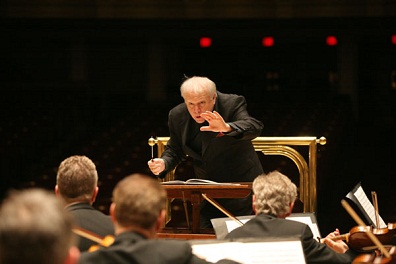 A tentative agreement has been reached in the six-month-old Detroit Symphony Orchestra strike, the Detroit Free Press reports. If approved by the entire orchestra membership, an end is near in the longest orchestra strike in U.S. history. Concerts could begin as soon as this weekend.
It remains to be seen what - if anything - the strike accomplished. But in comments to the Free Press, music director Leonard Slatkin put a little lipstick on this particularly hideous pig:
"If there's one thing we've learned, it's that we have to be more involved in the communities outside of Orchestra Hall," he said. "We won't abandon it, but direct connections with other populations are absolutely crucial."
Peter Dobrin

, Inquirer Classical Music Critic

"Its organizers described it as the most elaborate series of cultural events in Philadelphia history. It was, they asserted, 'an extraordinary coming together of the arts and culture of an entire city around an idea...' It took two years to put together. It lasted seven weeks. Eighty-one cultural institutions and organizations were involved, plus a number of Center City businesses."

No, it's not the Philadelphia International Festival of the Arts, which opens this week. It was Festival Mythos, in 1991, the city's last big arts festival. Go down memory lane here.

Interesting thing about Mythos: it cost only $600,000 to produce (about $1 million in 2011 terms, adjusted for inflation) and was attended by a million people. PIFA's budget is $10 million.
Peter Dobrin

, Inquirer Classical Music Critic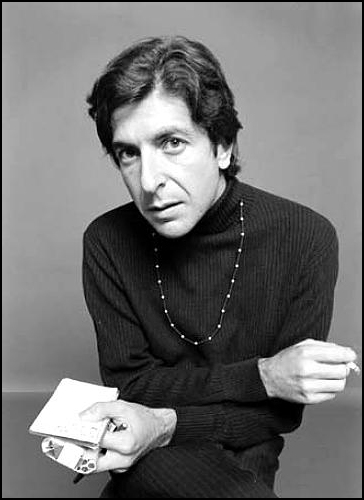 Singer, songwriter, poet and novelist Leonard Cohen (pictured) has been awarded the Ninth Glenn Gould Prize - presented to "a living luminary who has made a unique lifetime contribution that has enriched the human condition through the arts and manifests the values of innovation, inspiration and transformation."
The award comes with a cash prize of $50,000 (Canadian dollars).
On the jury were screenwriter, film and opera director Atom Egoyan; actor, screenwriter, author and director Stephen Fry; pianist Gary Graffman; recording industry executive Costa Pilavachi; and others.