Archive: January, 2013
Peter Dobrin

, Inquirer Classical Music Critic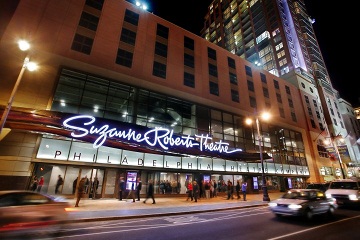 Philadelphia Theatre Company's Friday night preview performance of The Mountaintop was canceled after local 8 of the International Association of Theatrical and Stage Employees called a stagehand strike.
Work rules and economic issues were in dispute for 27 newly organized union members handling scenery, lights, sound and props at the theater, according to local 8 business agent Michael Barnes.
But a noon meeting produced significant progress, he said.
Peter Dobrin

, Inquirer Classical Music Critic

It's not the restoration of a national radio presence, but the Philadelphia Orchestra will return to regional radio under the terms of a new deal with WRTI-FM.

Starting Feb. 24 and through the end of the season, the Temple University station will begin airing a series of regular Sunday afternoon delayed broadcasts of Philadelphia Orchestra concerts.

Broadcasts will run between Feb. 24 and the end of the 2012-13 season, with re-broadcasts over the summer. The series is expected to resume next season, said David S. Conant, WRTI's general manager.
Peter Dobrin

, Inquirer Classical Music Critic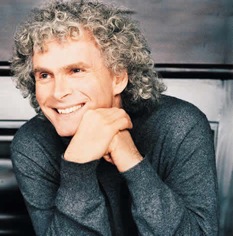 Simon Rattle will step down from his Berlin Philharmonic music director post in 2018, the New York Times reports.
"As a Liverpool boy, it is impossible not to think of the Beatles' question, 'Will you still need me when I'm 64?'" Mr. Rattle, 57, said in a statement, noting that he will be stepping down just before he reaches that age. "I am sure that then it will be time for somebody else to take on the magnificent challenge that is the Berliner Philharmoniker."
No word at the moment about whether Rattle plans to take on directorship of any other orchestra, but he's always been a careful career strategist, and it's safe to assume that he already sees his next assignment on the horizon.
Peter Dobrin

, Inquirer Classical Music Critic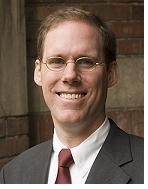 Curtis Institute of Music vice president and dean John R. Mangan has resigned, school officials said.
Mangan, 47, who held the post for 3½ years, declined to speak about his reasons for leaving the conservatory, referring a reporter to Curtis' press office.
"John resigned on Jan. 4 indicating that, as Curtis prepares for the next strategic phase of its future, he made the decision to step down," said a spokeswoman. "He plans to explore other opportunities in his field."
Peter Dobrin

, Inquirer Classical Music Critic
If notes on staves were New Year's greetings, the Philadelphia Orchestra sailed a sheaf full of good wishes out into Verizon Hall Monday night. At what he told a sold-out crowd was "the biggest party in town," Yannick Nézet-Séguin led a program that, Janus-like, glanced back at a year of "great moments and maybe not so great moments," but looked forward, too.
Everyone knew what he meant. Never uttered was the word "bankruptcy," but by forming a first half of the program with Haydn's "Farewell" Symphony and music from Strauss' Der Rosenkavalier, the orchestra's music director put sound to his aspirations, and, hopefully, the city's as well. Goodbye to talk of lawsuits and weighing the orchestra as a going concern, and hello to a silvery bloom. The suite from Strauss' opera suggests nostalgia, but, more than that, it is gilded with the possibilities of transformation.
Comedy broke out in the Haydn. The composer choreographed the piece as a way of telling his patron that the musicians needed a break, but the Philadelphians added their own gestures as each finished his or her part and exited the stage even while the music continued. Some embraced, while one – perhaps in a gentle rebuke of audience etiquette breaches over the years – pantomimed a cell phone call. Nézet-Séguin left before his last two players, which had the audience in stitches and kept the last wisps of the piece from being heard.