Build it and they will come!
Intriguing things are happening in stage design around here. For the Curio Theatre Company production of Waiting for Godot, running through March 4, Paul Kuhn is both the co-lead, playing Estragon — and also the set designer, creating a fourth-wall-busting tree of recycled materials.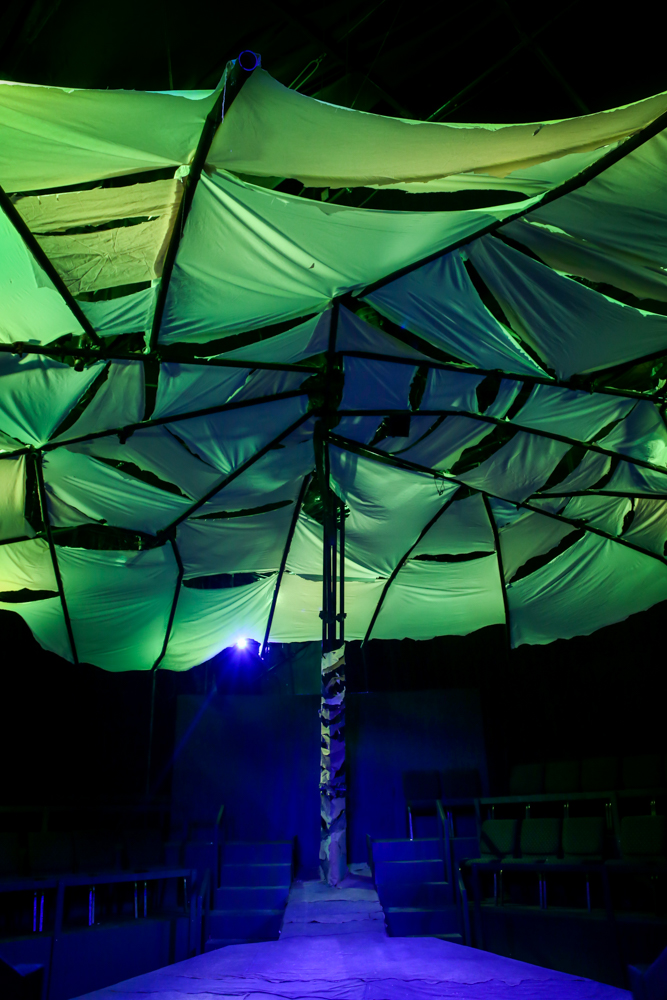 Paul Kuhn's tree design for Curio Theatre Company's Waiting for Godot, seen from the audience. A tree center stage is called for in Samuel Beckett's first stage direction. Photo: Rebecca Gudelunas.
Kuhn describes "an enormous, jutting tree, with a canopy that goes over the entire audience. It was exhausting to build, three months of solid work, reusing materials." A brother-in-law brings Friday truck deliveries of castoff set pieces from TV shows like USA Network's Mr. Robot or Power on Starz. Kuhn speaks with pride of the "old plastic conduit we've heated and bent with a heat gun, irregular pieces of raw muslin that would have been thrown away. On this set, we're probably hitting around the 80 percent mark with reusing materials."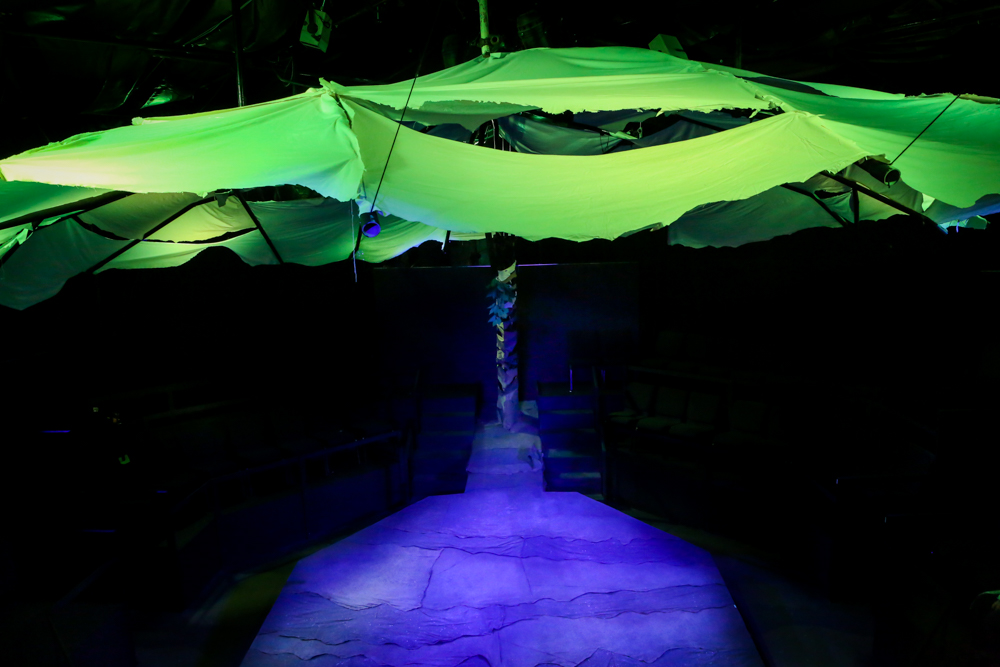 Why does the tree reach way out, over the audience? To make that audience part of the play. "For each show, I ask the question: `What is the audience in the world of this play? Are they just onlookers? Or are they part of the architecture of this world?' I feel it's our job as theater-makers to give the audience more of a reason to come out of their homes, to become a part of something, and we really do have to work vigorously to reinvent this art form."