Peter Dobrin

, Inquirer Classical Music Critic So passionate an advocate for his art form is Jonathan Biss as a writer and teacher, no one should forget his day job: pianist. Biss, whose online course on the Beethoven piano sonatas was reviewed in Sunday's Inquirer, is performing Tuesday night with Elias Quartet for the Philadelphia Chamber Music Society. Among the works on the program is the Schumann Piano Quintet in E Flat Major.

Peter Dobrin

, Inquirer Classical Music Critic
Long ago, when we were more familiar with the sounds of the forest than the earbud and on friendlier terms with the dome of stars above us than the glow of the cellphone, music and nature cohabitated easily. Vestigial evidence of man in nature survived well into the concert hall era: horn calls in Brahms, bubbling streams in Schubert songs, the murmurings of Dvorak and Wagner.
When did our relationship with nature in music change? And how did composers and others react in the 19th century to creeping industrialism? Musicologist Emily Dolan dips into the subject tonight at a 6 p.m. lecture entitled "Instruments and Order: In Search of Nature Music" at the Wagner Free Institute of Science. Armed with recordings and video clips, Dolan will explore musical instruments that were developed - and have since slipped into obscurity - that were meant in some way to imitate nature.
"Music and nature have always been very closely aligned," says Dolan, a University of Pennsylvania associate professor, "but how they are aligned has changed in really interesting ways from period to period. In the 18th century there was a paradoxical shift with all of these instruments sounding to people like the voice of nature."
Peter Dobrin

, Inquirer Classical Music Critic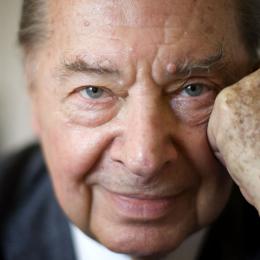 In his date with the big fish, the title character in Hemingway's The Old Man and the Sea muses: "Why did they make birds so delicate and fine as those sea swallows when the ocean can be so cruel?" Many a conductor has sketched the title character in Debussy's La Mer mainly as a benign beauty, and there is plenty in the score to support that.
But from the opening moments of the piece Thursday night, Rafael Frühbeck de Burgos, age 80, turned the Philadelphia Orchestra's gaze to a more varied and complex interpretation. The sea is not a gentle place; you do not step gingerly into it, Frühbeck argued, even in the first light of dawn. Maybe it takes a grown-up to sense the menace below the surface.
That the conductor did so without violence is remarkable. In an opening presentation, musicians of the orchestra noted that this was Frühbeck's 150th appearance with the orchestra since his debut in 1969. One player called him "nice." But nice is a useless trait in conductors.
Peter Dobrin

, Inquirer Classical Music Critic
The most dynamic orchestra in the city emerges each year with a few surprises among its ranks. So it was Sunday afternoon, when the Curtis Institute of Music's fall class of instrumentalists found form as a symphony orchestra in dancerly works of Strauss, Rachmaninoff and Stravinsky.
Tallying individual talent is great sport - a bassoonist who took the opening to The Rite of Spring as if as if she were born and raised on a high wire – and yet there was something more significant at work. Heavy rehearsals and an Allentown performance the previous night no doubt lent surety. But sometimes these concerts reach only as far as the didactic, and by the time this program conducted (mostly) by Michael Stern arrived in Verizon Hall, two professional characteristics were bubbling away: solos of fully realized personality, and an ensemble identity that seemed to be inventing itself on the spot.
A more vivid orchestral sound has been rarely heard in this hall. It's not just that it was loud. In the "Dance of the Seven Veils" from Salome, conducting fellow Kensho Watanabe presided smartly over Strauss' calculating orchestrations, allowing colors to project with gorgeous clarity. Stern, music director of the Kansas City Symphony and a Curtis graduate, might not have fully trusted the instrument at his disposal at the beginning of Rachmaninoff's Symphonic Dances, so conservative were his expressive risks. True, trifling balance and ensemble troubles were heard at the start, but they quickly lifted to reveal qualities that could light a fire under some professional orchestras. Double-basses, placed stage right, penetrated in a way that comes only from absolute lock-step unity – so, too, the horns and trumpets.
Peter Dobrin

, Inquirer Classical Music Critic

Nearly every good finale has buried in it somewhere the seeds a sequel. New York City Opera in recent days has professed little public hope for a future beyond bankruptcy. Unless you want to count a little S.O.S. tucked into general manager George Steel's legal declaration that serves as the official overture to the many filings of a chapter 11 proceeding.

The first clue to a possible future beyond chapter 11 is just that - a chapter 11, rather than chapter 7, filing. Chapter 7 is what you do when you want to dissolve the entity. Chapter 11 is for re-organization.

City Opera's filing is interesting, because, although it clearly starts the process of winding down, it holds open the possibility of the business continuing.
Peter Dobrin

, Inquirer Classical Music Critic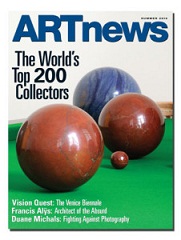 ARTnews' Top 200, just released, lists four Philadelphia collectors among the world's most active from an acquisitions perspective.
They are:
- John S. Middleton, 19th- and 20th-century American art. Middleton, who keeps a low profile, sold his tobacco business, Bradford Holdings, to Altria Group Inc. of New York, parent of Philip Morris USA, for $2.9 billion in 2007.
Peter Dobrin

, Inquirer Classical Music Critic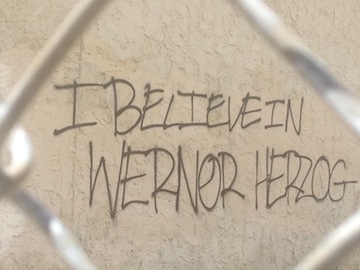 19th and Walnut Sts., July 10, 2:30 p.m.
Peter Dobrin

, Inquirer Classical Music Critic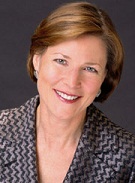 Anne Ewers will lead the Kimmel Center for at least another three years. The Kimmel president/CEO, whose three-year contract expired June 30, has not yet signed on the dotted line of her new contract, but expects to do so shortly, she said.
"I have to say, of all the places I've ever worked, I love this job the best," she said. "In terms of the history, the people, I love the feel of the community.The arts here, need I say, are marvelous."
Ewers said that despite challenges like higher costs associated with a new stagehands contract, and a lower rent negotiated with the Philadelphia Orchestra as part of the orchestra's chapter 11 proceedings, the Kimmel ended the fiscal year June 30 with a balanced budget.