Archive: November, 2012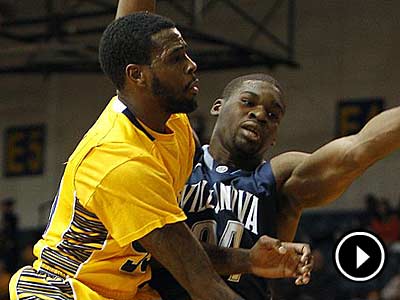 Video: Joe Juliano of the Inquirer reports from Tom Gola Arena where La Salle earned an overtime-victory over Villanova, 77-74, in Big 5 action.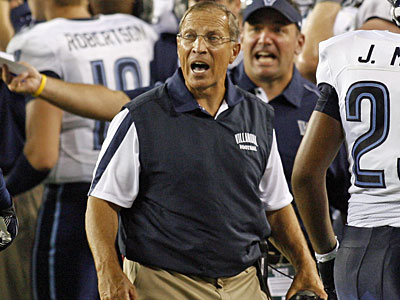 Villanova is currently 7-3 overall and 5-2 in the Colonial Athletic Association.
There are 20 FCS playoff bids, 10 automatic and 10 at-large. Eight of the 20 play Thanksgiving weekend with the rest receiving a first-round bye.
New Hampshire is 6-1 in the CAA and would earn the CAA automatic big with a win against Towson. Villanova, Towson, Richmond and James Madison are all 5-2. Old Dominion is 6-1 but ineligible for the CAA title (because it is leaving the conference after this year). However, ODU, which suffered its lone loss to Villanova, is considered a definite playoff team.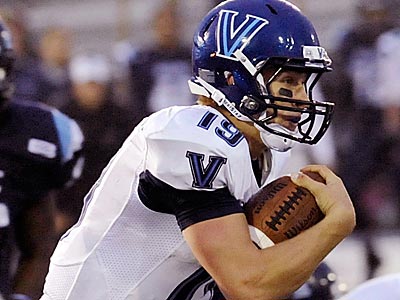 Villanova quarterback John Robertson has passed all the concussion tests to this point, according to a school official.
He is on track to play on Saturday and the team will likely know for sure after practice Thursday.
Robertson suffered his injury in Saturday's win over James Madison.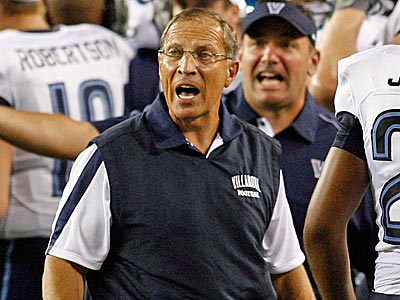 The Colonial Athletic Association is still working on potential football tiebreaking procedures which could come into play to determine the conference's automatic Football Championship Subdivision playoff berth.
With one game remaining there are six teams within one game, although Old Dominion (6-1 CAA) isn't eligible for the conference title because it will be leaving the league next season.
New Hampshire is 6-1 in the CAA, while Villanova, James Madison, Richmond and Towson are 5-2. The only easy scenario is if New Hampshire (8-2 overall, 6-1, CAA) defeats visiting Towson (6-4, 5-2), then the Wildcats would win the division and earn the automatic berth.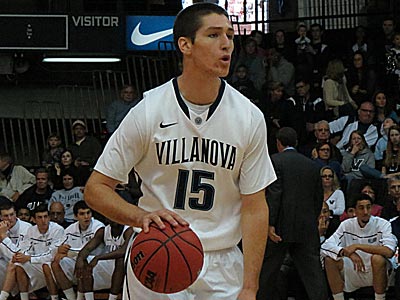 Villanova freshman point guard Ryan Arcidiacono was obviously disappointed not to play his high school senior season at Neshaminy following December back surgery, but instead of pouting, he used his down time to his advantage.
Arcidiacono attended Villanova's games, a valuable lesson into what it takes to compete at the Big East level.
He says he has been pain-free since the surgery and even though he didn't play as a high school senior, Arcidiacono has benefited from the mental edge he received while spending time with the team last year.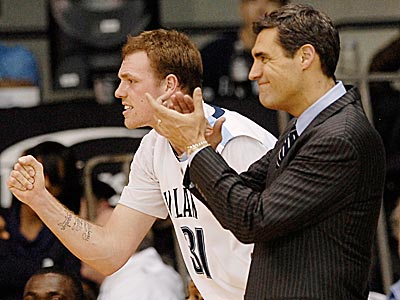 The big question for Villanova basketball is whether the Wildcats can be significantly improved or even slightly improved from last season's 13-19 team.
After one game this can be answered with a simple question – who knows?
It's hard to take much from the opening 78-58 win over Division II District of Columbia.
Joe Juliano, Inquirer Staff Writer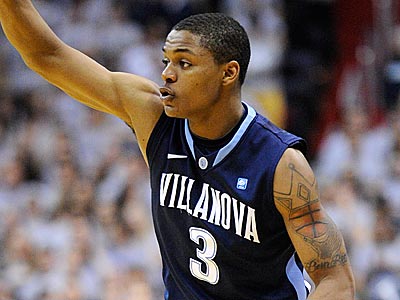 Sophomore point guard Ty Johnson will transfer from Villanova, coach Jay Wright announced Wednesday.
The 6-foot-3 Johnson, of Plainfield, N.J., played in all 32 games last season for the Wildcats, making nine starts but mostly backing up Maalik Wayns. He averaged 3.3 points, 1.0 rebounds, 2.0 assists and 17.7 minutes of playing time. His 65 assists were second on the team to Wayns.
Johnson was expected to challenge for the starting point guard position. But the Wildcats added two players who play there -- junior transfer Tony Chennault and freshman Ryan Arcidiacono -- and Johnson chose to go elsewhere.