Football
Villanova is now ranked No. 24 in the latest Sports Network Football Championship Subdivision poll, but coach Andy Talley won't allow his team to look too far ahead or dwell on recent national attention.
The Wildcats bounced back from a 28-17 loss to Richmond in Saturday's convincing 38-14 win at previously unbeaten and No. 3 ranked Old Dominion.
"Some think we can be a playoff team and there are others who just aren't sure," Talley said. "I haven't worried about that."
Villanova football coach Andy Talley chatted with The Inquirer's Marc Narducci at the weekly local college football coaches' luncheon about the Wildcats' Colonial Athletic Association opener against Rhode Island this coming Saturday.
(Video by Marc Narducci/The Philadelphia Inquirer)
Joe Juliano, Inquirer Staff Writer
The Inquirer's Marc Narducci catches up with Villanova football coach Andy Talley ahead of the Wildcats' home opener against Fordham on Saturday.
Joe Juliano, Inquirer Staff Writer
Villanova's football team will appear on television three times during the 2012 season, the Colonial Athletic Association announced Tuesday.
The Wildcats' season opener against Temple on Aug. 31 at Lincoln Financial Field will be shown on ESPN3. Two more games will be on Comcast SportsNet -- a Sept. 15 matchup against Rhode Island at Villanova Stadium, and a home date on Oct. 27 against Towson.
The Wildcats will be looking to improve upon a 2-9 record in 2011.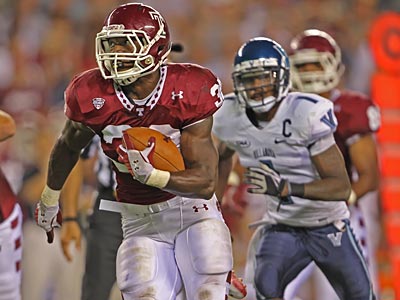 By the time its 42-7 loss to Temple was over, Villanova had used 17 first-year players as they challenged the Owls in the Mayor's Cup at Lincoln Financial Field.
The Wildcats dug a hole for themselves with two first-half turnovers, and trailed 21-0 at intermission.
It never got any better for 'Nova, as Temple totaled 475 yards of total offense while getting four take-aways in all.
Villanova football coach Andy Talley talks about his apprehensions going into the team's first game of the 2011 season. (Video by Kevin Tatum/The Philadelphia Inquirer)
Villanova wide receiver Mikey Reynolds talks about the Wildcats' previous Mayor's Cup games against Temple. (Video by Kevin Tatum/The Philadelphia Inquirer)
Villanova's Dillon Lucas talks about stepping into the starting lineup at middle linebacker as a freshman. (Video by Kevin Tatum/The Philadelphia Inquirer)