Archive: June, 2013
Esther Lee
A new survey released by Ashley Madison, a site for married folk with wandering eyes, reveals which labels are most popular among cheating women.
The controversial site surveyed 52,390 of its female members and went on to create a list of the top ten most popular places these women like to shop. While we assumed lingerie companies like La Perla and Agent Provocateur would be among the brands to land on the list, the surveyed women actually found themselves frequenting stores like J.Crew and Banana Republic - the latter retailer topping the list.
According to Ashley Madison CEO Noel Biderman, a sudden interest in grooming and physical appearances is oftentimes directly correlated with infidelity: "If your spouse suddenly seems more consumed with style and putting outfits together after spending years in sweat pants, that is a telltale sign she could be two-timing."
Esther Lee
The queen of Southern cuisine lost another significant portion of her kingdom Thursday evening.
West Chester-based home shopping network QVC announced its decision to "take a pause" from beleaguered culinary star Paula Deen. After a deposition conducted in May and filed last week revealed the chef's admission of using the "N-word," seven companies have now severed ties with Deen.
Two separate letters were posted to the QVC blog: One from QVC President and CEO Mike George, the other from Paula Deen herself.
Esther Lee
The search is over for the Missoni family.
The aircraft carrying Vittorio Missoni, his wife, and four others, that mysteriously vanished off the coast of Venezuela Jan. 4, was discovered just north of its departure point of Los Roques, Interior Ministry spokesman Jorge Galindo tweeted Thursday afternoon.
Galindo shared that the aircraft was found within the Los Roques archipelago by the oceanographic ship Deep Sea.
Molly Eichel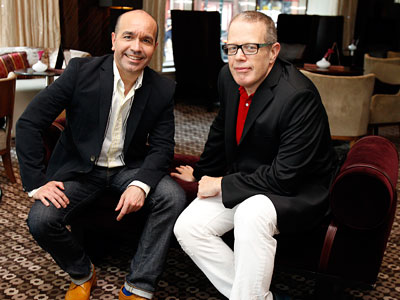 Philly-based red carpet fashion bloggers Tom and Lorenzo proposed to each other via Twitter today after hearing the the Supreme Court found the Defense of Marriage Act unconstitutional.
The couple has been together for 17 years, while sharing a blog about what the celebrities are wearing since 2006.
(To learn more about Tom and Lorenzo, read my profile from last year.)
Esther Lee
The gown that Hollywood icon Elizabeth Taylor wore for her first wedding to Conrad "Nicky" Hilton Jr. has been sold for a whopping 121,875 pounds (or $187,931) at an auction in London.
The sale price more than doubled the highest estimate.
Molly Eichel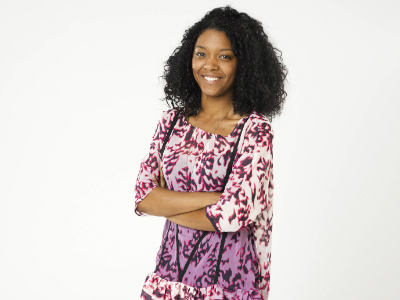 In today's column, I introduced you to Philly's "Project Runway" candidate, Dom Streater. The 24-year-old Streater is a Moore College of Art and Design grad from West Philly. In a video show for the Lifetime reality show, the shoe-loving Streater shows you around her West Philly home. (You can also take a tour of her closet.)
Streater is young, but Christian Siriano, the show's most popular winner, was only 21 when he took home the "Project Runway" crown. And that bubbly personality will hopefully serve her well when it comes to screen time.
Streater is currently a freelancer who designs the Halycon Collectin. Want to see some samples of Streater's work? Take a gander at her portfolio.
Esther Lee
Want to own scandalous memorabilia from recent Presidential history?
A 32-item lot used in the investigation of Monica Lewinsky's sexual relationship with former U.S. President Bill Clinton is being auctioned online, Nate D. Sanders Auctions announced Monday. The description provided by the company says the Lewinsky lot was "examined as potential evidence by Kenneth Starr's team in one of the most controversial presidential scandals of the 20th century."
The Lewinsky-Clinton affair lead to the former President's eventual impeachment by the House of Representatives in 1998 on charges of perjury and obstruction of justice. Clinton was later acquitted by the Senate and completed his second term.
Esther Lee
And here we thought, "Hurry up with my damn croissants" was the line to be reckoned with in Kanye West's latest hit, "I Am God." But the story behind the song just got more intricate and interesting.
The self-adoring artist revealed to W magazine that the track was written after an "unnamed designer" invited him to his runway show one condition - if West would decline other fashion shows that season.
"Cause it's like, Yo! Nobody can tell me where I can and can't go," West shared. "Man, I'm the number-one living and breathing rock star. I am Axl Rose; I am Jim Morrison; I am Jimi Hendrix. You can't say that you love music and then say that Kanye West can't come to your show."