Archive: April, 2013
Esther Lee
That loose, flabby jiggle beneath our arms, sometimes affectionately referred to as "chicken wings," "bingo wings" and "yoo hoos" (the latter which evokes images of people flailing their arms above their heads as they yell the phrase), has become an increasingly targeted spot requested by patients undergoing plastic surgery procedures.
The American Society of Plastic Surgeons (ASPS) released its annual report Monday, and among the interesting statistical data left for us to digest, upper arm lifts as a cosmetic procedure have experienced an astounding and "whopping" 4,473 percent growth since 2000. The surgery, which leaves a scar tracing from patients' armpits to elbows, has become exponentially popular in the last decade, and there are key factors involved here.
The ASPS hints at why so many women are joining the craze stating, "Celebrities from the White House to the red carpet may have an influence." They share data from a poll where women rate five celebrities with arms they most admire. The breakdown is not surprising, at all:
Gabrielle Bonghi, Philly.com
When you're feeling a bit down and need a quick pick-me-up, nothing does the trick better than getting a fresh set of nails.
Perfectly polished paws are always in, and there are a endless ways to make your nails match your unique personality! The process of "getting your nails done" has been around forever, but recently the beauty world has picked up on the fine art of nail design. In turn, the act has reached a level of mainstream popularity.
From the occasional self-indulgent to the masterful manicurist, we've rounded up our favorite Philadelphia nail salons to suit any person or pocketbook.
Esther Lee
Clean-shaven or bearded? A new study may put this debate, though largely a matter of personal preference, to rest.
A fascinating report released in the May issue of academic journal Evolution and Human Behavior says stubble, despite its itchiness, is worth the discomfort. In fact, men were found most attractive with a 10-day "heavy" stubble as opposed to being fully bearded or clean-shaven.
Researchers gathered 351 women and 177 heterosexual men and had them rate 10 men at four different stages of facial hair growth: clean-shaven, 5-day stubble, 10-day stubble, and bearded. The participants were then asked to rate each guy based on qualities of attractiveness, health, masculinity, and parenting ability.
Esther Lee
Well before she became a magnate and match.com candidate, Martha Stewart was a model.
The entrepreneur and DIY-queen, who started modeling at the age of 13, continued posing her way through Barnard College. "I wasn't the cover girl," Stewart told Parade in a recent interview. "I wasn't Suzy Parker. But I should've been."
Esther Lee
Arcadia Boutique in Rittenhouse Square is closing.
But fans of the beloved, independent apparel boutique have nothing to fear: The Northern Liberties location (819 N. 2nd Street) will remain open. In fact, it's expanding.
Owner Ali McCloud announced Monday she is starting a new collaboration this summer with Design 6 - the company responsible for Arcadia's nifty decor and memorable interior design. Design 6 is setting up a small studio within the NoLibs location, and will offer wallpaper, fabrics, and interior design services for clients.
Esther Lee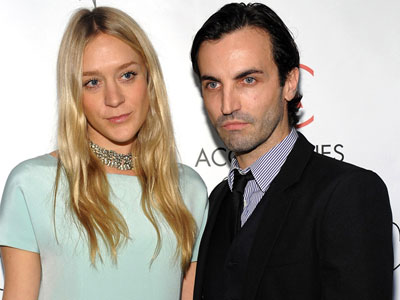 In an exclusive interview excerpt obtained by the Business of Fashion from System Magazine, designer Nicolas Ghesquiere has a few scathing remarks regarding his former employer, Balenciaga, and the fashion house's business model.
"I started to become unhappy when I realised that there was no esteem, interest, or recognition for the research that I'd done," says Ghesquiere in the interview. "They only cared about what the merchandisable result would look like." The former creative director of the storied fashion house unloaded his frustrations in an interview with System, sharing that he felt incompatible with Balenciaga's management "all the time."
"There wasn't really any direction," he adds. "I think with Karl and Miuccia, you can feel that it's the creative people who have the power. It was around that time that I heard people saying, 'Your style is so Balenciaga now, it's no longer Nicolas Ghesquière, it's Balenciaga's style.' It all became so dehumanized. Everything became an asset for the brand, trying to make it ever more corporate – it was all about branding. I don't have anything against that; actually, the thing that I'm most proud of is that Balenciaga has become a big financial entity and will continue to exist. But I began to feel as though I was being sucked dry, like they wanted to steal my identity while trying to homogenise things. It just wasn't fulfilling anymore."
Esther Lee
Chadds Ford has its beloved, eponymous winery, but a new boutique could make the quiet town in the Brandywine Valley a destination for those who seek sleek womenswear.
Saches Boutique, a new contemporary and high-end shop located along Route 202 in Delaware County, will open May 11. Housed in what was formerly the site of a car dealership, Saches will carry brands like Tracy Reese, Robert Rodriguez, and Obakki. The overriding designer allure of the apparel store, however, is its mark as the tri-state region's exclusive retailer to carry Fiona Cibani's Ports 1961, filling a gaping hole after the fashion house was pulled from Nordstrom's offerings a year ago.
Store owner Annette Wilson says Saches fills a "special niche" of womenswear offerings in the region. Wilson has several years of experience working in the RTW section of Bloomingdale's in King of Prussia, a job which she says prepared her well for her new gig. "I'm wearing many hats," Wilson says, on her role as store owner, buyer, and interior decorator.
Colin Kerrigan, Philly.com Photographer