Archive: March, 2013
Esther Lee
Meet Ali: An 83-year-old Turkish tailor who lives in Berlin. He's also the star and inspiration behind a popular fashion blog called "What Ali Wore."
The tumblr, founded and managed by Austrailian photographer Zoe Spawton since October, traces Ali's sartorial style selections. "His outfits were so put together and he obviously took great pride in his appearance," 29-year-old Spawton shared with CNN Thursday. What Ali Wore rapidly spread across the Internet this week after German street style blog Spiegel featured a Q&A with Spawton. What makes this fashion blog so interesting is the story behind the well-dressed gentleman in the photos, and his daily interactions with the photographer.
Five minutes past nine o' clock every morning, the subject saunters past Spawton's cafe with his signature mustache in tow. He's impeccably dressed in pinstripe trousers, herringbone blazers, skull caps, and other pieces - some handmade by Ali himself. "Once we went together on a trip to pick apples, which was very nice," Spawton tells Spiegel. She also shares that Ali (whose last name was not disclosed to media outlets) is a retired doctor with 18 children. The burgeoning friendship between 83-year-old Ali and 29-year-old Zoe is bridged by a common interest in style - and that seems to be among the attractive factors of the blog to visitors: A stylish probe into the rich, long life of an old man, documented on the Internet by a millennial.
Esther Lee
So does he make you want to buy clothes from Saint Laurent Paris, or run the other direction?
The luxury label's latest ad campaign, shot by creative director Hedi Slimane, was posted Friday by Nicola Formichetti on Tumblr. The ad features rocker Marilyn Manson in a leather jacket, eerily staring at the viewer through his signature black-lined eyes.
Previous stars tapped by Slimane to star in Saint Laurent campaigns include Beck and Sky Ferreira.
Esther Lee
She's an adventurous one, that DvF.
The fashion designer, involved in her second ski accident in three years, is currently mending from "a bad fall" in Aspen. "I broke my shoulder in three places," von Furstenberg told WWD. "No surgery required."
The designer, who's been recovering from her Los Angeles home, tweeted Thursday, "Sometimes the universe gives you signs...'stay still' is the message I got from my ski fall and broken shoulder ! love Diane."
Esther Lee
Haute mon dieu!
A letter published by left-wing French newspaper Liberation accuses Louis Vuitton of "assimilating luxury with the world's second most profitable criminal activity after drug trafficking" - prostitution. Signed by the Scelles Foundation Against Sexual Exploitation, several politicians, and a leading French lawyer who calls the short film, "an extremely shocking representation of women," the group condemns a short film released by Love Magazine for objectifying women's bodies and portraying prostitution as "playful" and "enjoyable."
The video in question is a lingerie-inspired short by filmmaker James Lima who shot a group of Louis Vuitton's fall 2013 runway models at a show fitting. The idea was developed by Love editor-in-chief Katie Grand, who serves as a style consultant to designer Marc Jacobs - notably the creative director of Louis Vuitton. In the short, models dressed in skimpy (but expensive) clothes and sky-high stilettos stand on street corners and alleys, as they wait for cars to pick them up. Essentially, the video alludes to the activity of prostitution.
Esther Lee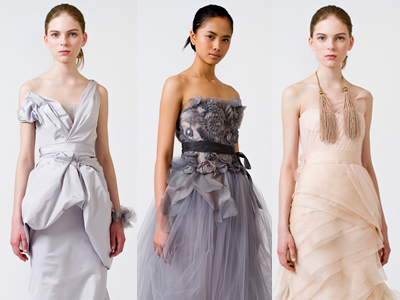 The beauty of boutiques is this:
Walk in, select a few pieces you like, step into a fitting room, take a few selfies, and purchase the products you like. Simple. Now imagine what would happen if boutiques charged a try-on fee: Business would plummet.
Last week, a report surfaced that Vera Wang's Shanghai bridal boutique was charging clients a considerable fee of 3,000 yuan (or approximately $482) per 90-minute appointment to try-on the designer's dresses. The Internet, outraged over the practice, accused Wang of snobbery, exclusivity and class discrimination. The designer's team, on damage control, told Refinery29 that the fee "was surprising to us too," adding that the practice is "left to the discretion of local operators."
Esther Lee
Don't mess with this billionaire.
Valley Forge-raised designer Tory Burch filed a lawsuit against New York-based costume jewelry producer Bluebell Wholesale Inc. on Friday for selling "unauthorized reproductions" of the coveted double-T monogram logo identifying her brand.
According to WWD, Burch and her subsidiary company River Light hired an investigator to purchase rings, earrings, necklaces and bracelets from bluebellwholesale.com in November. The items, it was concluded, were "strikingly similar" to the designer's range of products. Burch then sent a cease-and-desist letter, but the owners of Bluebell failed to provide "reliable documentation evidencing their purchases and sales to date," in addition to the "supplier of the counterfeit goods being sold."
Esther Lee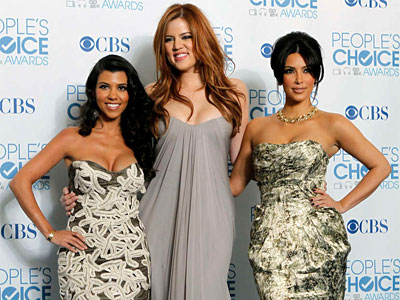 "Leave Your Worries Behind."
So it says in the text of a leaked Ford Figo ad campaign mock-up that made its way onto the Internet last week. But it seems that there are many more worries ahead for the car company, including a potential Kourt Kase with the Kardashians.
The offending advertisement features the three Kardashian sisters in the form of caricatures - bound, gagged and ruffled in the back seat of a Figo - while fellow celebutante Paris Hilton winks from the passenger seat of the car. Two similar ads were leaked including one of former Italian Prime Minister Silvio Berlusconi posing with a peace sign in the front seat, as three scantily-clad, disgruntled women (later identified by La Repubblica as the women at the heart of the Berlusconi sex scandal) remain bound in the back of the car.
Esther Lee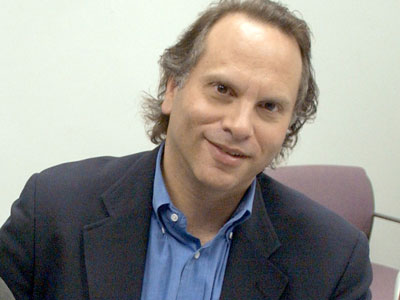 What would Frida Giannini say?
Best-selling, Philly-based author Buzz Bissinger clearly has a knack for writing and reporting. But a crippling addiction to shopping is the latest personal revelation from Bissinger shared in an essay published in the April issue of GQ magazine.
"I have an addiction," he writes.