Archive: June, 2013
Esther Lee
Fashion designer Narciso Rodriguez and his longtime beau, Thomas Tolan, wed Saturday in New York City.
People reports celebrities like Jessica Alba and Jessica Seinfeld attended the nuptials at the Gramercy Park Hotel, where Alba shared photos from the ceremony.
Colin Kerrigan, Philly.com Photographer
Meet 10 fashionable ladies who were spotted at the newly-opened Paine's Park Friday afternoon for the Riff Raff and Trash Talk concert. (Photos by Colin Kerrigan / Philly.com)
Esther Lee
French designer Jean-Louis Scherrer, whose couture creations were worn by the likes of Jackie Kennedy in the era of '60s and '70s fashion, died Wednesday in Paris. He was 78.
Scherrer trained under Christian Dior at the start of his long career as a couturier. He went on to launch his eponymous label in 1962, the same year he staged his first runway show- in a cellar.
Shortly after its debut, Scherrer's collection was picked up by Bergdorf Goodman, making his designs exclusive to the uptown social set over the next two decades.
Caitlin Sweeney, CobblestonesandStilettos.com
Still need outfits for a beach getaway? The weekend warriors are headed to the Jersey Shore for the next few months. We bring you some local spots that have your beach attire covered - or something along those lines.
Esther Lee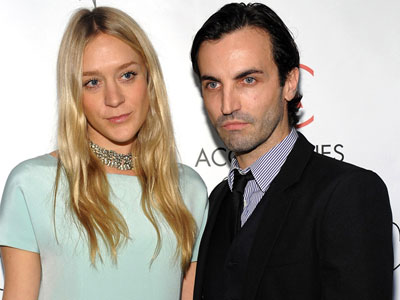 The fashion set across Europe is certainly becoming familiar with courtrooms.
While Dolce and Gabbana were convicted for tax evasion in Milan on Wednesday, WWD released a detailed report on multiple French brands heading to court. The jaw-dropping story in the mix of the LVMH-Hermes debacle, however, involves Balenciaga and the man who made the brand.
The French fashion house is suing its former creative director, Nicolas Ghesquière, over comments he made in an interview with System magazine upon his exit from the luxury brand last fall. Though "freedom of expression" is a component of French law, certain limitations are applicable especially when pertaining to the workplace. Therefore, if a current or former employee "imperils" a company in any way, that employer can take the individual to court.
Esther Lee
From sharp, tailored suits to orange jumpsuits.
Storied designer duo Domenico Dolce and Stefano Gabbana were found guilty of tax evasion on one of two counts, a Milan court ruled Wednesday afternoon.
The designers were each sentenced to one year and eight months behind bars for failing to declare $268 million to authorities, a decision reached after a three hour-long jury deliberation. They were also ordered to cough up $670,000 to tax authorities. The designers were cleared of the second count which dealt with the tax rate paid and valuation of all D&G assets.
Esther Lee
"I love women," says Bobbie Thomas.
"I know that sounds weird, coming from a heterosexual woman who just got married," the "Today" show's style editor – fresh off her two-week honeymoon in Jamaica – says to me over the phone. "But I do."
Thomas, in town Wednesday for a Q&A surrounding the release of her new book, The Power of Style: Everything You Need to Know Before You Get Dressed Tomorrow (HarperOne, $25), calls Philly a great "educational hub" for fashion. "I'm a big fan of indie brands and it's hard to find things that are special," she says. "I wish there was an effort to pull for more home-grown stuff."
Esther Lee
Condé Nast CEO Charles H. Townsend announced Tuesday in a release that Eva Chen is Lucky magazine's new editor-in-chief.
The former beauty director of Teen Vogue replaces Brandon Holley, a veteran at the company who has helmed Lucky for the last three years. Fun fact: Chen worked as a fashion assistant at Lucky when she first started her career.
Chen, meanwhile, had been working as a consultant for Lucky, particularly working on "special projects" alongside Condé Nast creative director and Vogue editor-in-chief Anna Wintour. In a statement released by the publishing company, Wintour calls Eva, "The quintessential Lucky girl."