Archive: March, 2013
Esther Lee
Could it be true? Is Navy Yard-based company Urban Outfitters eyeing e-retailer Nasty Gal?
In a profile with the New York Times published Sunday, Nasty Gal founder Sophia Amoruso mentioned in passing that she is currently entertaining the possibility.
Bigger competitors are taking notes. Urban Outfitters recently contacted Ms. Amoruso about a potential acquisition, according to people briefed on the discussions. Asked about that, Ms. Amoruso said only, "We're talking."
Esther Lee
Designer and CFDA president Diane von Furstenberg, an inspiration to young women around the world, created the DVF Awards in 2010 to celebrate women with courage, who possess "the power to survive and the leadership to inspire."
In a statement released by the Diller-von Furstenberg Family Foundation on Monday, the designer announced that the recipients of this year's DVF Awards include Good Morning America host Robin Roberts and model Natalia Vodianova. Von Furstenberg shared why she chose Roberts in a blog post for ABC News:
As a tribute to my own mother's struggle as a Holocaust survivor, I wanted to shine a light on the strength inherent in all women. But even as I wrote those words, even as I envisioned that ideal, never could I have imagined that a woman would come along who so purely and gracefully embodies those three principles.
Esther Lee
After 28 years as a couple, designer duo Mark Badgley and James Mischka tied the knot at New York City Hall on Friday.
The only witness at the ceremony was Badgley's twin sister. However, the happy couple gave the public a glimpse of the nuptials and shared a photo of their wedding bands on Twitter. According to WWD, they held a private celebratory dinner with an intimate group of 22 friends and family members at a SoHo restaurant.
The two met at Parsons School of Design and found an overlapping interest in fashion - and each other. In 1988, Badgley and Mischka launched their eponymous joint-label, Badgley Mischka, and debuted their bridal line just five years later. Sex and the City's Charlotte York played by Kristin Davis famously chose the label for her second wedding. Badgley Mischka's designs are also frequently worn by red carpet staples like Brooke Shields, Kelly Osbourne and Oprah Winfrey.
Elizabeth Wellington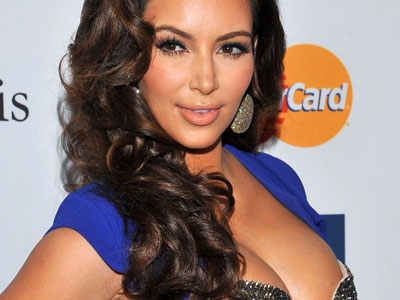 Kim Kardashian's beauty practices are becoming a bit much for me.
First it was the facial using her own blood. Gross. Now, Kanye West's pregnant girlfriend is tweeting pics of her face covered in accupuncture needles. This, courtesy of the Huffington Post.
We know accupuncture is relaxing. But this visual is just too much information. (Funny, we still felt the need to share it, eh?)
Gabrielle Bonghi, Philly.com
This Sunday, March 24th, crack open a crisp PBR and browse The Radlands spring-time sale items at EXIT Skateshop in Northern Liberties.
The Philly-based street wear company is clearing out their fall and winter goods to unload some new threads in time for the warm season.
Radlands Tees will be going 2 for $30 or 4 for $40, Crewnecks $25 and Zip Ups $30. A seriously rad deal for a seriously rad brand! Stock up on these limited edition items before it's too late.
Esther Lee
We saw this one coming, too.
Fashion fashion retailer H&M officially announced Thursday that mega star Beyonce is the face of its newest ad campaign.
The 31-year-old singer flaunts the Swedish retailer's summer collection (bikinis and sundresses) in the featured ads. The campaign also includes a tie-dye bikini from H&M for Water. 25% of sales from the charity-diffusion line will be donated to the retailer's initiative with WaterAid, which has raised £2,650,000 (a little over $4 million) to date.
Esther Lee
The slipper fits for a local mother-daughter duo - in Delaware.
Sherri Guggenheim and Jen Rubinstein will open their fifth ViVi G. boutique in Greenville, Delaware, located 45 minutes from Center City.
The multibrand footwear and accssories retailer first opened in Glen Mills in 2008, and has since expanded to three additional locations including Palm Beach, Nantucket, and Wayne.
Esther Lee
In an interview with the AP published Tuesday, Eva Mendes reevaluates this red carpet look with a healthy dose of self-deprecation.
The actress pokes fun at her previous fashion offenses, including the memorable lilac gown she wore to the premier of Ghost Rider in 2007. Here's what she said:
I really am the first one to laugh at myself and point out what a horrible fashion choice I made or point out an unflattering photo. About six years ago I went to the `Ghostrider' premiere in New York City and it was cold and snowing , I don't know why I'm sharing that, I think I'm trying to justify , and I had my dress on but I had to finish my hair and makeup in the back of an SUV.