Layla A. Jones, philly.com
John Galliano is known as many things in the fashion industry: Flamboyant. Bad boy. Creative genius. New creative director at Maison Martin Margiela. And an anti-Semite.
In 2011, Galliano was caught on video spewing anti-Semitic slurs in which he said he loved Hitler and told a group of people, "people like you will be dead today. Your mothers and fathers would be [expletive] gassed." After the scandal, Galliano vanished from the fashion scene. He was convicted in France of anti-Semitic behavior and fired from his gig at Christian Dior.
Following the conviction, Galliano went to rehab for alcoholism and, in 2013, admitted he was a racist during an interview with Vanity Fair. The same year, Galliano stepped out in a look that mirrored that of Hasidic Jews with a top hat, black suit and long, curled hair. The resemblance was unmistakable.
Gabrielle Bonghi, Philly.com
Let the rumors be put to rest and rejoice: Forever 21 has finally set a location for its long-awaited Philadelphia storefront.
Formerly Dress Barn, the 30,000 square ft. space at 1708 Chestnut St. is the where work has begun for the massively popular, cheap fashion house.
According to a sign posted outside of the building, completion is estimated for December 2014, but a rep from Donald Borg Construction, the project's general contractor, told me it's more likely to open in January 2015.
Layla A. Jones, philly.com
Barring Eyewear might become your new favorite sunglasses brand, and not for the traditional style reasons you'd think.
Eric Fiore, Joseph Hwang and Frank Tucci created the company out of adversity and desperation. The team, all Philadelphia students or former students with Hwang and Fiore currently studying at the University of Pennsylvania, were already conjuring up moneymaking methods but shared sorrow is what propelled the brand into fruition.
"The catalyst to us making this from an idea into a business is that tragedy struck amongst our [families'], with cancer," Hwang said.
Final Indiegogo Video 1 from Joseph Hwang on Vimeo.
Renee DeSantis, abeautyloft.com
Now that fall has officially arrived, update your beauty wardrobe with the season's biggest fashion and beauty trend, metallics. Whether sultry and smoky or neutral and nude, stand out and shine above the rest with these 5 products.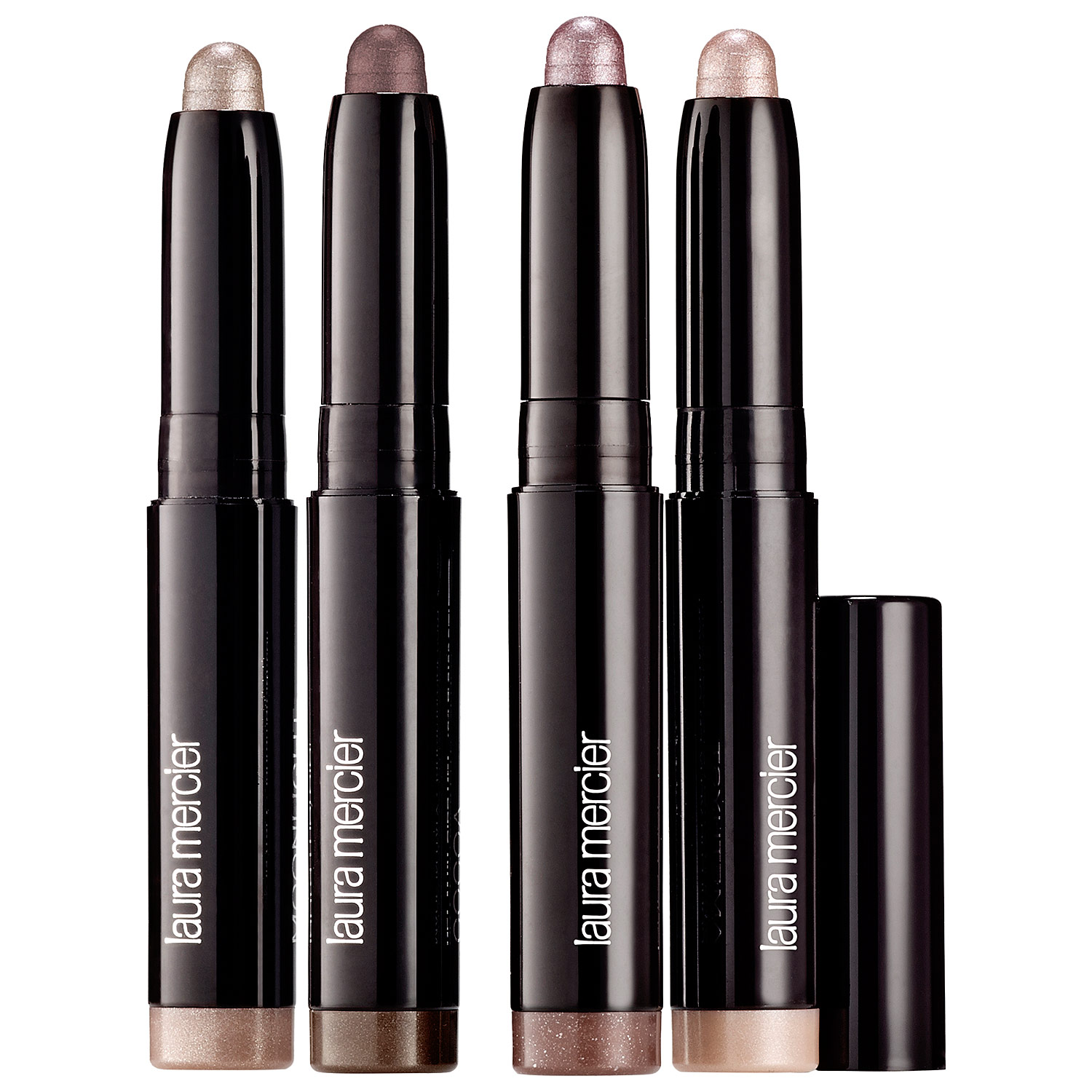 Laura Mercier Mini Caviar Stick Eye Colour Quartet ($38) These caviar eye sticks are an easy way to create a sexy metallic smoky eye look perfect for a night out.
Layla A. Jones, philly.com
Philly is really making a name for itself as a fashion destination for businesses and shoppers alike. This weekend is bustling with style events for everyone from the sartorially savvy to casually customer.
Don't let the rain dampen your weekend. Check out some of the stylish affairs taking place and head out to meet Philly's premiere trendsetters, get introduced to new hitters in the Philly retail scene, and, best of all, have to opportunity to win free stuff.
Neiman Marcus at King of Prussia Mall (160 N. Gulph Rd., King of Prussia) is holding a fashion show called Giving is Always in Fashion hosted by local stylist Malika Barber of MakeMeOverMalika on Friday, Oct. 3. The free will event benefit Best Buddies, a nonprofit dedicated to creating social and professional opportunities for people with intellectual and developmental disabilities. It features a cocktail reception at 6 p.m. followed by a fashion showcase of fall's top trends at 7 p.m. Complimentary valet will be available.
Layla A. Jones, philly.com
Malls are dying. That's not a secret. It's not opinion.
In January, Business Insider proclaimed that "Malls Are Dying A Slow, Ugly Death," with images of spookily deteriorating mid-tier department storefronts. Sears, JCPenney and Macy's were shuttering stores.
The New Yorker's March mall headline offered a little more hope than morbidity, posing the question, "Are Malls Over?" — the last sentence of the piece which reads, "You can buy it on Amazon," ironically answers the query — yes.
Layla A. Jones, philly.com
Naomi Watts is an Academy Award-nominated actress with two kids. "I know how busy life can be," she said. "But we cannot let that get in the way of taking care of ourselves."
Watts is the face of Tommy Hilfiger's eighth annual limited-edition handbag in support of the Breast Health International campaign. The bag, available online since Sept. 25 and in select stores starting Oct. 1, costs $299, $100 of which goes directly to the Fund for Living. The Fund for Living is a BHI initiative established to cover costs associated with a breast cancer diagnosis but not covered by insurance, like travel costs and child care. In addition to funds, the bag is also intended to bring awareness to breast health and breast check-ups.
"A self-examination only takes a few minutes and it could save your life," said Watts. According to Shelley Schwartz, Founding Chairperson of BHI, 75 percent of breast lumps are found during self-exams.
Ell Levi, Daily News
This homemade lip gloss keeps your lips moisturized while adding a hint of color and shimmer.
SUPPLIES YOU'LL NEED
Petroleum jelly; blush, powder eye shadow or bronzer; a dish (I used the Sur.face pro by beautyblender); a small spatula or brush for mixing, and a container.