Nick Vadala, Philly.com
"As you can see," Steve Duross says as he haphazardly dumps some sweet-smelling oil into a pot on his stove, "everything is measured perfectly." But in the time since I entered the second-floor soap kitchen above his duross & langel storefront on 13th and Sansom, he has yet to pull out any kind of measuring device—unless, of course, we're supposed to count his hands.
A wry joke, sure, but given Duross' quick rise to prominence among not only Philadelphia business owners, but the grooming product industry at large, it might be smart to do just that. Because, as Duross seems to have proven time and time again through his life, just because we as outside observers don't see the measurement—the path—doesn't mean it isn't there.
"Well," he adds, "it's not rocket science we're talking about here—it's soap and water."
Ian Michael Crumm, Philly.com
REVISIT, an accessories company dedicated to revitalizing areas of public interest through a 'caring capitalism' business model, launched their inaugural collection on Friday evening at the Four Seasons in Philadelphia.
Brown leather bags, bracelets, journals, and arrowhead necklaces sat atop waist-high white pillars inside of suite 755 in the Four Seasons. Wait staff ushered lobster crostini and Philly cheesesteak eggrolls to guests who sipped champagne as they perused the collection.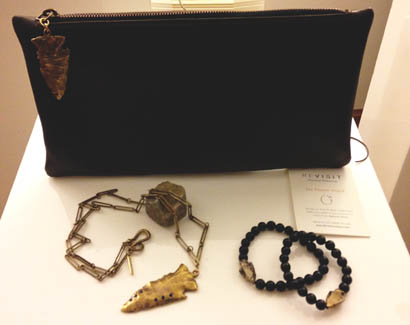 Gabrielle Bonghi, Philly.com
UNIQLO is giving visitors of the King of Prussia Mall a taste of what's to come.
With the brand's first Pennsylvania store set to open on Friday, May 16 in KoP, the company is entertaining everyone's excitement with a provisional pop-up store that will remain open from now until April 27.
The temporary store will feature a rotating selection of UNIQLO apparel including AIRism innerwear, UT and Supima Cotton for men and women, women's Ultra Stretch Jeans, and men's Selvedge Denim.
Ian Michael Crumm, Philly.com
Take a look inside Mitchell Kaplan's well stocked closet. This powerful attorney and managing shareholder of Zarwin Baum likes to mix neutrals with bold accents.
Colin Kerrigan, Philly.com Photographer
For the latest edition of Office Style, we visited the employees at P'unk Avenue, a multimedia web design and software firm, in their South Philadelphia office on East Passyunk Ave. to see how the work they do reflects each of their own personal style.
Gabrielle Bonghi, Philly.com
You don't often meet folks who are as passionate and driven as Johnny Mateu. The 28-year-old West Philadelphian isn't just highly invested in his leather working, the man is bursting at the brim with general enthusiasm for life. He's one of those "if it's broke, let's fix it and make it better" kind of people, and he's certainly not afraid to dip his toes into something new.
Originally from Delaware County, Mateu made his way to the city to study digital media production at the Art Institute of Philadelphia in 2006. Back in high school Johnny was dead set on working in the movie industry, whether that be by acting or film making. With years of skateboarding under his belt, he would spend much of his free time in college hanging out at Philly's FDR Skate Park, where he filmed some videos for "Thrasher" magazine. "FDR is kind of like Peter Pan and The Lost Boys in Never Never Land," he said. "I loved every minutes of that." The D.I.Y. skate spot is entirely created and run by the skaters who regularly surf the concrete, and soon Mateu found his own place within the colony. "I got immediately sucked into that world, 110 percent." He ended up spearheading the construction of two of the park's major ramps, including a 13-foot tall, 36-foot wide bowl known as "The Castle." Even though his father was a mechanic, he never saw himself as a maker of things, so his motivation to accomplish such a project came as a bit of a surprise. "When a question would come up like, 'Would you ever want to build a cabinet?' I was like hell no I would hate to do that!"
In 2010 Johnny started to dabble in chopper culture so he purchased his first Harley Davidson with the intention of stripping it down for customization. First on the list was getting rid of the bulky stock seat and finding something that was one of kind, of course it was then pointed out by his friend Josh that he could just make one of his own. That's where it began. He purchased his first $30 leather starter kit and made himself a one of a kind seat, just like he wanted. Four years later Johnny has really come to the sweet spot of his skill and craft. When he's not in his home workshop, he takes on a day job that requires just as much technique and creativity as his hobby. At Flying Pig Frames near the Piazza, he specializes in constructing recycled and reclaimed materials into unique picture frames – everything from bike tires and beer cans to barn wood. "I think it's really important for a young man to realize that you do have the power to create things."
Jessie Holeva, TrendHungry.com
Head out to Philly's western suburbs for Main Line Fashion Week, a celebration of local designers, boutiques, and fashionistas. The week has lots in store - giveaways, gift bags, wine, cupcakes, and a whole lot of style.
Here are a few of my favorite events happening during Main Line Fashion Week. Check out MLfashionweek.com for the full schedule.
Runway Shows at Sweetwater Farm
Molly Eichel
Like this J.Mendel dress from Anna Kendrick but I worry that it swallows up her tiny frame.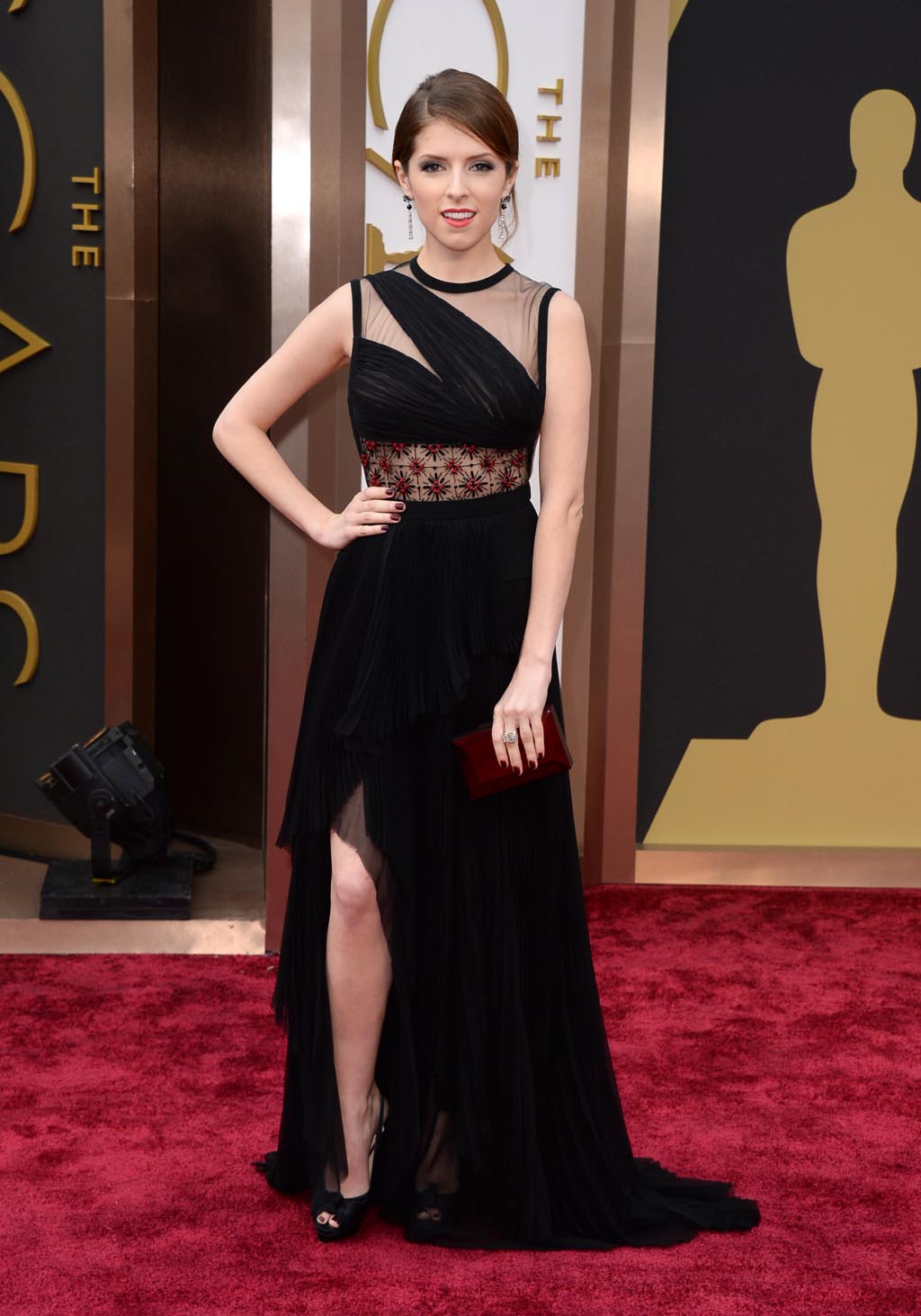 Anne Hathaway likes this cut, this time designed by Gucci, but it does nothing for her shape. The disco ball armor isn't helping matters.