Jenice Armstrong
Uncle Sam wants you - but maybe not your hairdo.
The U.S. Army has angered some African-American female service members by issuing new regulations clarifying certain black-oriented hairstyles such as dreadlocks and two-strand twists. Army officials go into detail and the exact specifications put a crimp into some hairstyles worn by African-American women who opt to keep their hair in its natural state. For instance, female service members can wear multiple braids but they have to be small - about a quarter inch in diameter. That means no elaborate goddess styles.
As soon as the new regulations came out on Monday, female soldiers started agitating and rightly so. One of the last things a service member wants to worry about when she's serving her country is the size of her hair braids. Having curly hair braided or getting locks, are logical solutions for black women with natural hair especially when a service member is facing deployment to a war zone.
PopSugar
Reader Jennifer Piccolo's weight never bothered her; in fact, she was a successful athlete in high school. "I was confident in myself, liked the way I looked, and obviously really enjoyed all of the horrible crap I was putting into my body," she says on her blog, JenTheFitFoodie. "I was actually pretty fit for being overweight. I worked hard (most of the time) and enjoyed every second of it, even going to Florida multiple times to compete at the national level with other dance schools around the country." But a desire to take better care of her health eventually led Jennifer to begin her weight-loss journey. Read about her story below, and then check out the rest of our before-and-after series here!
POPSUGAR Fitness: What made you decide to start?
Jennifer Piccolo: I decided to start losing weight at the end of my senior year of high school. I wanted to feel better about myself, be healthy, and fit into all the cute clothes that my friends could wear.
PS: What's your favorite way to work out?
JP: I love to work out at home. I own a treadmill and an elliptical. I really enjoy doing high-intensity interval training on the treadmill! It's quick and effective. I also own a lot of The Biggest Loser DVDs. I love Bob Harper!
Nick Vadala, Philly.com
For the third year in a row Saturday night, the nation's beardos descended upon Philadelphia for an evening filled with stunning follicular displays of unmatched prowess. But if host and organizer Brandon Biggins gets his wish, we'll be seeing a lot more of that in the future—especially seven years from now when he hopes we'll host a World Beard and Moustache Championship.
"Just give us some time to stop partying and mature," he said Saturday from behind a Macho Man Randy Savage getup. "Who are we kidding? That'll never happen. We party."
And, indeed, they do. In fact, the motto of the Philadelphia Beard and Mustache Club—of which Biggins counts himself a founder—is "We aren't here for a long time, we're here for a good time." Judging by Saturday's competition, the club's motto seems to have liberally crossed over to their little corner of the bearding circuit. The results, perhaps not surprisingly, have been an exercise in drunken, over-the-top fun.
Layla Jones
Although they often get a bad rap, selfies are now responsible for helping raise over $13 million (£8 million) in six days for the Cancer Research UK charity.
According to Adweek, what started with a photo from mystery author Laura Lippman seeking to show support for actress Kim Novak became a movement when social media users began sharing and re-sharing "no makeup selfies," and linking to cancer research donation websites. Novak's looks had been criticized on Twitter after her appearance at the Oscars on March 2.
Celebrities like British singer V V Brown have even joined the movement using the hashtag #nomakeupselfies.
Gabrielle Bonghi, Philly.com
It was a big night over at the King of Prussia Mall! UGG Australia finally opened its doors to their newest concept store on the lower level of the Plaza, right between jcpenny's and Neiman Marcus.
The in-store launch party on Thursday, Mar. 27 gave guests the opportunity to get a firsthand look at the 2,890 square foot shop that features the latest styles of men's, women's and kid's footwear. Carlo's Bakery, which we all know from TLC's Cake Boss, is delivered specially designed treats to mark the event.
"We've waited a long time to find the perfect location in the Philadelphia area," said UGG Australia brand president Constance X. Rishwain. "The King of Prussia Mall allows us to serve the city fans who come to shop that amazing mall, and the suburban fans who frequent it for their everyday needs."
Colin Kerrigan, Philly.com Photographer
For the latest edition of Office Style, we visited the employees at Curalate, a Pinterest and Instagram analytics & marketing firm, in Philadelphia to see how the work they do reflects each of their own personal style.
Gabrielle Bonghi, Philly.com
All right guys, they did it. After months of speculation, it actually happened.
Kanye West, 36, and Kim Kardashian, 33, cover the April issue of Vogue magazine. Kim wears a white wedding-styled dress while Kanye loosely wraps his arms around her from behind in a suit jacket – "Kim & Kanye: Their fashionable life and surreal times" boasts the cover.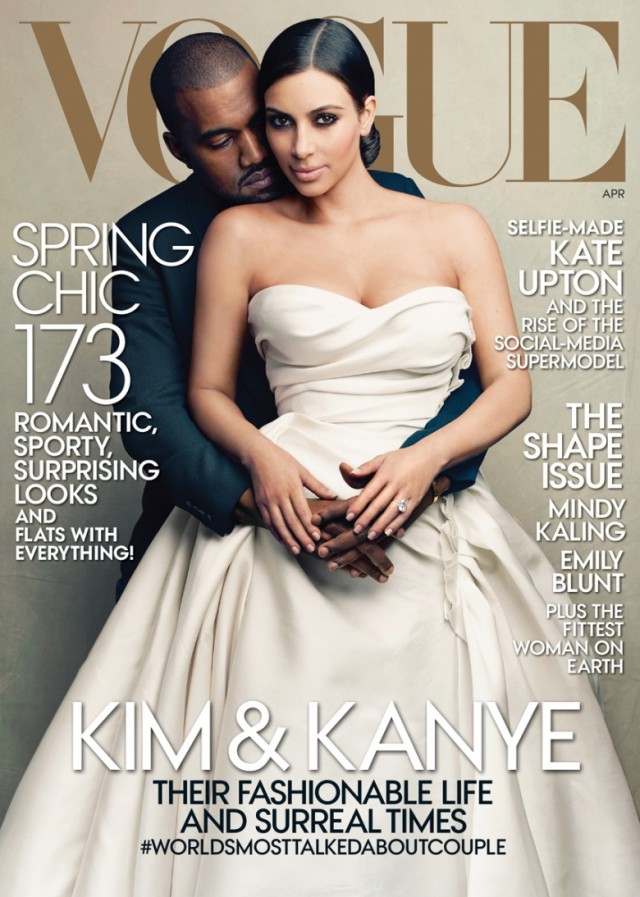 Colin Kerrigan, Philly.com Photographer
For the latest edition of Office Style, we visited the employees at creative agency Quaker City Mercantile in their Philadelphia Midtown Village office to see how the work they do reflects each of their own personal style.
Quaker City Mercantile is a hybrid of 19th century mercantilism and 21st century brand artistry. QCM creates brands from the ground up and brings them to market.