Layla A. Jones, philly.com
Tomorrow, Nov. 13, from 4 p.m. until 8 p.m., the Sandy Rollman Ovarian Cancer Foundation is hosting a shopping benefit at J. Crew at King of Prussia Mall.
In May 2000, Sandy Rollman succumbed to advanced ovarian cancer. The Sandy Rollman Ovarian Cancer Foundation was created to honor her life and legacy. King of Prussia and J. Crew and crewcuts are joining in on the effort to raise funds and awareness about ovarian cancer with the shopping benefit, hosted by Rollman's sister Adriana Way and nurse Robin Cohen.
Shopping benefit attendees can enjoy light refreshments and a 20 percent discount on purchases totaling at least $150. The event is free and open to the public. Visit the Sandy Rollman Ovarian Cancer Foundation website for more information.
Layla A. Jones, philly.com
The Philadelphia Fashion Incubator at Macy's Center City is accepting applications for its 2015 designers-in-residence program.
Started in 2012, the yearlong designers-in-residence program is designed to help emerging local fashion designers break into the industry with a curriculum consisting of various business and fashion marketing workshops. The program teaches the designers things like how to build a brand, predict trends and about finance management.
Philadelphia Fashion Incubator provides the up-and-coming designers with office space, creative workspace and showroom space.
Renee DeSantis, abeautyloft.com
After Oct. 31 toss out that leftover Halloween candy but keep the pumpkin to give your face a treat! Pumpkin is full of Vitamin A, C, and E, which have great anti-aging and healing properties. Here is a DIY pumpkin facial I posted on my blog a few years ago, courtesy of Erika Katz, author of "Bonding Over Beauty, A Mother-Daughter Guide to Self-Esteem, Confidence and Trust."
Ingredients
2 tsp canned pumpkin puree
Layla A. Jones, philly.com
Starbucks has banned employees from wearing engagement rings and other rings that have stones. While plain wedding bands are acceptable, rings with rocks seem to pose a "food safety" risk, according to the updated Starbucks employee dress code guidelines. This update in the dress code may be linked to Starbucks' plan to expand their food options in the next five years.
While the words "wedding ring" or "engagement ring" aren't explicitly mentioned in the infographic detailing appropriate work attire, the policy's guidelines require Starbucks employees to keep their keepsakes at home. The jewelry policy reads:
"There are food safety rules we have to live by. Here's the fine print - wearing a ring is okay if it's a plain band, no stones. Unfortunately, no watches, bracelets or wristbands are allowed. Simple necklaces can be worn under your clothes."
Ell Levi, Daily News
MUG eye shadows and blushes are highly pigmented, buttery soft, easily blendable and affordable. There's a great selection of matte and shimmery colors.
My palette is more neutral, but MUG has plenty of bright colors, too. Two great matte eye shadows (perfect for the eye crease) are Peach Smoothie and Cocoa Bear. I prefer MUG eye shadows to MAC's, which are double the price.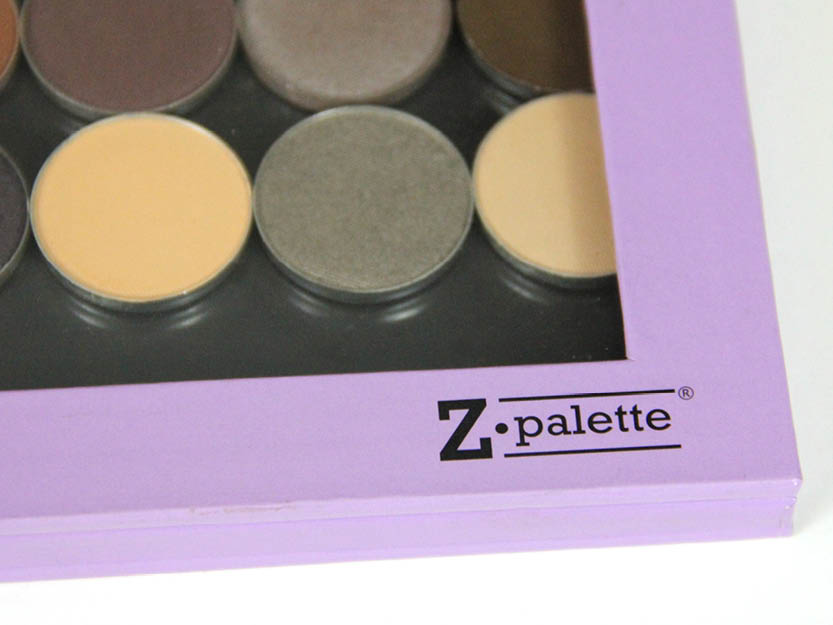 Alex Kacala
It has become much more acceptable to see men in the salon, a destination once only for women. Many area businesses have started to offer specific services targeted towards male clientele. This Movember, we have compiled a list of the 6 best beauty services offered in Philadelphia for men.
From eyebrow threading to manzilians, we have it all for the Philadelphia gent looking to get groomed.
HAIR
Layla A. Jones, philly.com
Last November, Victoria's Secret tweeted an image in celebration of its dreamy, annual fashion show with the caption, "Who needs a cap & gown when you can wear wings!?" suggesting that 1) the two entities were separate and unequal and 2) people could (and should) become Vicki's Secret models as easily as they could pursue higher education.
Who needs a cap & gown when you can wear wings?! #VSFashionShow pic.twitter.com/YYTNJbDwRR

— Victoria's Secret (@VictoriasSecret) November 13, 2013
A year before, the lingerie company issued an apology after viewers expressed outrage over supermodel Karlie Kloss' Native American headdress, meant to be representative of Thanksgiving (I think we can all understand why that gesture was problematic).
Layla A. Jones, philly.com
As Rikumo prepares to make space for new arrivals, the store is opening its third-floor loft to the public for the first time with a massive sample sale right in time for the holiday shopping season.
Known for its luxury towels and Binchotan charcoal products, Rikumo, the Philadelphia-based Japanese beauty, accessories and home goods shop, will be offering up to 75 percent off the high-end Japanese goods handpicked from the Asian island country by founders Kaz and Yuka Morihata.
A few of the must-see items that just must go? Rikumo's well-known lightweight Yoshii linen border towels in a navy or pink stripe and the Unitea glass teapot with built-in strainer and cups, minimalist kitchen accessories for tea enthusiasts and novices alike.