Layla A. Jones, philly.com
From Friday, Oct. 17 until Sunday, Oct. 19, Bryn Mawr's Skirt boutique will be holding a Diane Von Furstenberg (DVF) Trunk Show with 10% off all DVF merchandise.
The trunk show, which lasts from 9 a.m. until 6 p.m. on Friday, 10:30 a.m. until 6 p.m. on Saturday and noon until 4 p.m. during the store's special extended hours on Sunday, features the newest DVF collection and allows guests to meet with a DVF style expert from New York City. With each purchase, Skirt will include a free DVF candle.
Skirt is a high-end boutique, stylist and delivery service with a location in the Philadelphia area and one in New Jersey. After consulting with a stylist either in person or online, users receive a Skirt-developed "style file" to help the stylists learn each shopper's preferences. Skirt then sends a personal style box with no fees, allowing shoppers to try them on at home for family and friends. After five days, shoppers can send back what they don't want and pay only for what they keep.
Ell Levi, Daily News
TOOLS
Black eyeliner; bright and deep red lipsticks; fake blood (I used Stage Blood by Ben Nye); popsicle sticks; fangs (I used Scarecrow Vampire Fangs).
STEPS
Layla A. Jones, philly.com
Everyone's favorite season is almost upon us: the season of the "Peanuts" gang. It kicks off with "It's the Great Pumpkin, Charlie Brown," on Wednesday, Oct. 15. But catching the timeless gang on TV isn't the only way you can indulge in holiday nostalgia this year. That's because luxury fashion brand Coach has a limited-edition collaboration with Charlie Brown, Lucy, Linus and the rest of the "Peanuts" posse.
The handbag collection launched today at Colette, a French "brick-and-click" boutique, and will be available on Coach's website on Oct. 24 and in Coach stores on Nov. 1.
"'Peanuts' and Snoopy were a rite of passage for a generation and continue to be so emotive," said Coach Creative Director Stuart Vevers. One of Vevers' favorite "Peanuts" images shows a gleeful, dancing Snoopy. "I was intrigued by the idea of taking that image and playfulness but subverting it."
Renee DeSantis, abeautyloft.com
Scary fact: Every two minutes a woman in the United States is diagnosed with breast cancer. While advances in treatment, along with early detection, have helped save the lives of thousands, without a cure, the disease will continue to devastate the lives of thousands of women and their families.
This October, think pink when it comes to your beauty routine! Here's a list of local places to get your beauty fix while helping to knock out breast cancer once and for all:
Adolf Biecker Spa/Salon: Throughout the month of October, Adolf Biecker Spa/Salon will be hosting breast cancer awareness fundraising events at their Center City and Stafford locations, with fun events such as bake sales, beauty raffles, social media contests, and more to reach their fundraising goal of $20,000.
Layla A. Jones, philly.com
John Galliano is known as many things in the fashion industry: Flamboyant. Bad boy. Creative genius. New creative director at Maison Martin Margiela. And an anti-Semite.
In 2011, Galliano was caught on video spewing anti-Semitic slurs in which he said he loved Hitler and told a group of people, "people like you will be dead today. Your mothers and fathers would be [expletive] gassed." After the scandal, Galliano vanished from the fashion scene. He was convicted in France of anti-Semitic behavior and fired from his gig at Christian Dior.
Following the conviction, Galliano went to rehab for alcoholism and, in 2013, admitted he was a racist during an interview with Vanity Fair. The same year, Galliano stepped out in a look that mirrored that of Hasidic Jews with a top hat, black suit and long, curled hair. The resemblance was unmistakable.
Gabrielle Bonghi, Philly.com
Let the rumors be put to rest and rejoice: Forever 21 has finally set a location for its long-awaited Philadelphia storefront.
Formerly Dress Barn, the 30,000 square ft. space at 1708 Chestnut St. is the where work has begun for the massively popular, cheap fashion house.
According to a sign posted outside of the building, completion is estimated for December 2014, but a rep from Donald Borg Construction, the project's general contractor, told me it's more likely to open in January 2015.
Layla A. Jones, philly.com
Barring Eyewear might become your new favorite sunglasses brand, and not for the traditional style reasons you'd think.
Eric Fiore, Joseph Hwang and Frank Tucci created the company out of adversity and desperation. The team, all Philadelphia students or former students with Hwang and Fiore currently studying at the University of Pennsylvania, were already conjuring up moneymaking methods but shared sorrow is what propelled the brand into fruition.
"The catalyst to us making this from an idea into a business is that tragedy struck amongst our [families'], with cancer," Hwang said.
Final Indiegogo Video 1 from Joseph Hwang on Vimeo.
Renee DeSantis, abeautyloft.com
Now that fall has officially arrived, update your beauty wardrobe with the season's biggest fashion and beauty trend, metallics. Whether sultry and smoky or neutral and nude, stand out and shine above the rest with these 5 products.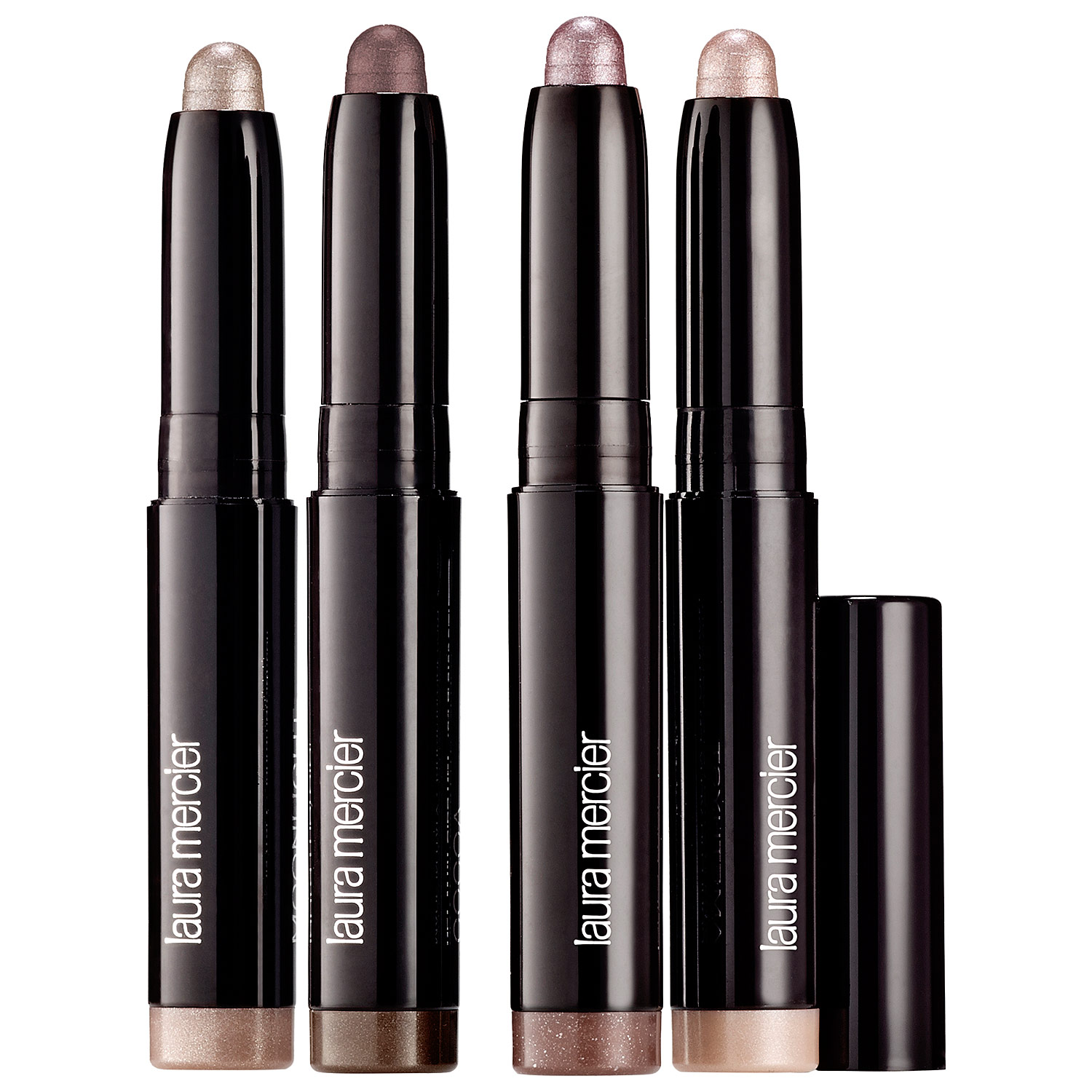 Laura Mercier Mini Caviar Stick Eye Colour Quartet ($38) These caviar eye sticks are an easy way to create a sexy metallic smoky eye look perfect for a night out.