Layla A. Jones, philly.com
In January, Urban Outfitters, a hipster-style retailer owned by Philly company URBN, came under fire for a shirt with the word "depression" printed all over it. The top, designed by a brand called Depression, was subsequently pulled.
In 2010, a top that said "Eat Less," thought to encourage eating disorders, prompted actress Sophia Bush to boycott the store.
And who can forget the infamous "Ghettopoly" board game — a cheap play on the classic game Monopoly with "ghetto" elements like "Hustle" playing cards and a central image of a man holding a gun and a bottle of alcohol. Needless to say, that rousing rendition didn't go over to well with many Americans.
Renee DeSantis, abeautyloft.com
If there's anything to be said about Philadelphia Eagles fans, it's that win or lose, we wear our passion on our sleeves.
But it doesn't have to stop there. Here are five ways to incorporate Eagles pride in your beauty routine, whether you're at home watching the game, tailgating at the Linc, or cheering them on at a sports bar.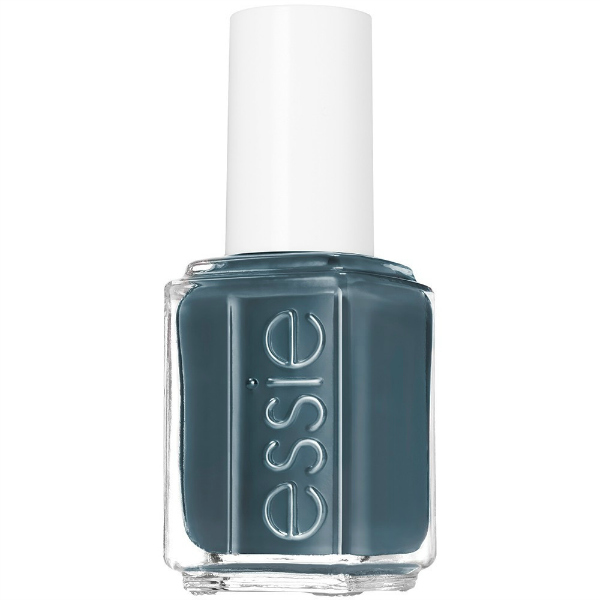 Layla A. Jones, philly.com
Refinery29 is the fashion blog version of your long-lost best friend. She (yes, we're going to call Refinery29 a 'she') tells you what's cool to wear on that date without trying to hard and, even better, where to get it for cheap. She lets you know that skin regimen is just not really doing anything for you. And now, she's coming to King of Prussia Mall to make sure your fall is as fun and fashionable as ever.
At an event geared toward millennials, King of Prussia Mall has partnered with Refinery29 to present The Shopping Block. The duo is bringing the virtual part of shopping to life.
The Shopping Block is more than a fall fashion show modeling a department store's hippest new duds. Taking place in the Nordstrom Court, the Refinery29 collaboration will include style guides for stores across the mall so, like the site, you learn what to buy and where to buy it.
Layla A. Jones, philly.com
Fall in Philadelphia promises to be one big fashion show.
The fifth annual Philadelphia Collection kicks off in September and comes with enough events to keep you busy throughout the month. The Philadelphia Collection was founded by the Center City District, the City of Philadelphia, and the Philadelphia Retail Marketing Alliance and was designed to bring local retailers and fashion entities to the forefront.
With a week of 45 events from the Macy's Fall Fashion Show to the XIX Most Fashionable Women in Philadelphia, here is just a taste of what this stylish September has to offer.
Layla A. Jones, philly.com
Vogue UK and Vogue Netherlands have revealed complete Alexander Wang x H&M ensemble sneak peeks.
Wang and the Swedish retailer dropped sporadic clues about the upcoming designer collaboration including a Wang embossed yoga mat and boxing gloves key chain. On Sunday, CFDA Fashion Icon Award recipient Rihanna was seen in a sporty long-sleeve crop top and matching leggings from the Alexander Wang for H&M collection and the web went wild with speculation.
The next day, H&M allowed Vogue Netherlands to squash the suspicion in the magazine's October preview, proving that contrary to prior belief, Wang's entire collection will not be solely dedicated to sportswear.
Ell Levi, Daily News
Sounds intimidating, but with a few easy steps and some practice, you'll find it easy to do.
TOOLS
Small angled brush, liquid eyeliner and adhesive tape. I am using a Sigma Eyeliner Brush E05 and Maybelline's Creme Eyeliner in Blackest Black.
Layla A. Jones, philly.com
Most people don't think twice about the color nude as it pertains to fashion and beauty. The shade, meant to match the naked body, translates to a beige-tan tone that matches the majority — white skin.
The problem is not everyone who wants clothing or makeup that matches their skin-tone is white. Lingerie is one arena where excluding certain complexions can yield an awkward fashion faux pas. What color bra do brown-skinned women wear under that white T-shirt?
One U.K.-based lingerie start-up is offering a line of lingerie that answers that question. Nubian Skin, said Buzzfeed, is "redefining the word 'nude'" with their skin-colored lingerie and hosiery for women of color.
Stephanie Aaronson
This year's Made in America fest brought out some stylish music fans to the Benjamin Franklin Parkway.
We stopped a few of this folks to ask them what they were wearing and who they were excited to see perform at this third annual event.