Layla Jones
Although they often get a bad rap, selfies are now responsible for helping raise over $13 million (£8 million) in six days for the Cancer Research UK charity.
According to Adweek, what started with a photo from mystery author Laura Lippman seeking to show support for actress Kim Novak became a movement when social media users began sharing and re-sharing "no makeup selfies," and linking to cancer research donation websites. Novak's looks had been criticized on Twitter after her appearance at the Oscars on March 2.
Celebrities like British singer V V Brown have even joined the movement using the hashtag #nomakeupselfies.
Gabrielle Bonghi, Philly.com
It was a big night over at the King of Prussia Mall! UGG Australia finally opened its doors to their newest concept store on the lower level of the Plaza, right between jcpenny's and Neiman Marcus.
The in-store launch party on Thursday, Mar. 27 gave guests the opportunity to get a firsthand look at the 2,890 square foot shop that features the latest styles of men's, women's and kid's footwear. Carlo's Bakery, which we all know from TLC's Cake Boss, is delivered specially designed treats to mark the event.
"We've waited a long time to find the perfect location in the Philadelphia area," said UGG Australia brand president Constance X. Rishwain. "The King of Prussia Mall allows us to serve the city fans who come to shop that amazing mall, and the suburban fans who frequent it for their everyday needs."
Colin Kerrigan, Philly.com Photographer
For the latest edition of Office Style, we visited the employees at Curalate, a Pinterest and Instagram analytics & marketing firm, in Philadelphia to see how the work they do reflects each of their own personal style.
Gabrielle Bonghi, Philly.com
All right guys, they did it. After months of speculation, it actually happened.
Kanye West, 36, and Kim Kardashian, 33, cover the April issue of Vogue magazine. Kim wears a white wedding-styled dress while Kanye loosely wraps his arms around her from behind in a suit jacket – "Kim & Kanye: Their fashionable life and surreal times" boasts the cover.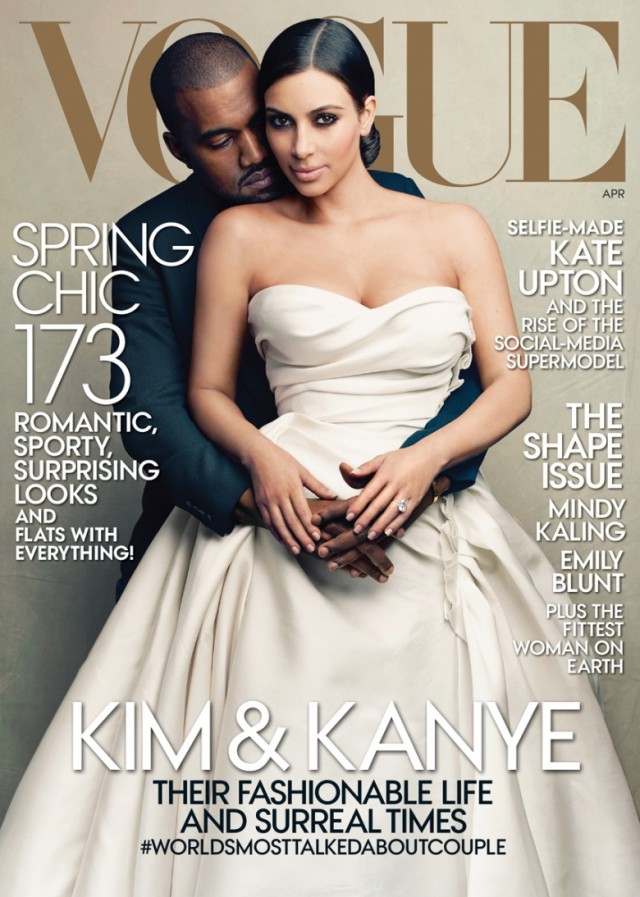 Colin Kerrigan, Philly.com Photographer
For the latest edition of Office Style, we visited the employees at creative agency Quaker City Mercantile in their Philadelphia Midtown Village office to see how the work they do reflects each of their own personal style.
Quaker City Mercantile is a hybrid of 19th century mercantilism and 21st century brand artistry. QCM creates brands from the ground up and brings them to market.
Nick Vadala, Philly.com
"As you can see," Steve Duross says as he haphazardly dumps some sweet-smelling oil into a pot on his stove, "everything is measured perfectly." But in the time since I entered the second-floor soap kitchen above his duross & langel storefront on 13th and Sansom, he has yet to pull out any kind of measuring device—unless, of course, we're supposed to count his hands.
A wry joke, sure, but given Duross' quick rise to prominence among not only Philadelphia business owners, but the grooming product industry at large, it might be smart to do just that. Because, as Duross seems to have proven time and time again through his life, just because we as outside observers don't see the measurement—the path—doesn't mean it isn't there.
"Well," he adds, "it's not rocket science we're talking about here—it's soap and water."
Ian Michael Crumm, Philly.com
REVISIT, an accessories company dedicated to revitalizing areas of public interest through a 'caring capitalism' business model, launched their inaugural collection on Friday evening at the Four Seasons in Philadelphia.
Brown leather bags, bracelets, journals, and arrowhead necklaces sat atop waist-high white pillars inside of suite 755 in the Four Seasons. Wait staff ushered lobster crostini and Philly cheesesteak eggrolls to guests who sipped champagne as they perused the collection.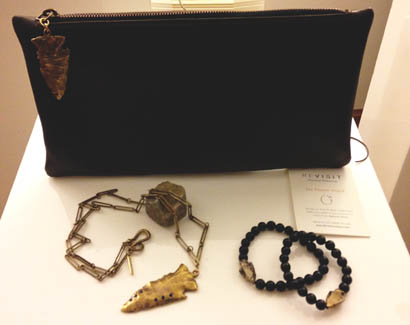 Gabrielle Bonghi, Philly.com
UNIQLO is giving visitors of the King of Prussia Mall a taste of what's to come.
With the brand's first Pennsylvania store set to open on Friday, May 16 in KoP, the company is entertaining everyone's excitement with a provisional pop-up store that will remain open from now until April 27.
The temporary store will feature a rotating selection of UNIQLO apparel including AIRism innerwear, UT and Supima Cotton for men and women, women's Ultra Stretch Jeans, and men's Selvedge Denim.