Renee DeSantis, abeautyloft.com
Nicki Minaj's signature makeup looks are as well-known as her costumes and lyrics. The sculpted features and Barbie-like look capture her offbeat and larger-than-life personality. It's a look that has spawned hundreds of YouTube and Instagram tutorials. It became so popular that it caught the eye of M.A.C. cosmetics and resulted in her own makeup collection with the company.
Enter celebrity makeup artist Tatiana Ward (@beatfacehoney on Instagram). Ward can be credited with helping perfect Minaj's signature makeup look over the past few years, as well as the looks of other celebrities such as Brandy, K. Michelle and more.
The Hatfield, Pa. native is returning to her roots next week to teach one of her highly in-demand Behind the Beat classes on Sunday, Dec. 14 at the Center City Hampton Inn (the class is sold out already, but there is a waiting list). Ward dished on what goes on behind the scenes doing celebrity makeup, advice for aspiring makeup artists and more!
Layla A. Jones, philly.com
At the Northern Liberties and Fishtown Holiday Shopping Spree on Dec. 6 from 11 a.m. until 8 p.m. and Dec. 7 from 11 a.m. until 6 p.m., the more shops you buy from, the bigger the discount. The annual, progressive sale presented by Art Star Gallery and Boutique is in its 8th year and has expanded to include Philly's up-and-coming Fishtown neighborhood, home to countless small, local businesses.
Designed to encourage small-business shopping, the Spree works like this: Customers who purchases from one of the 16 stores participating in the Spree receives 10 percent off their purchase and a spree card with one sticker. Visiting a second store earns you 15 percent off and a second sticker. At the third shop, shoppers will get a third sticker and 20 percent off. After earning three stickers, customers get 25 percent off at each additional participating shop.
Shops like Jinxed at the Piazza (1050 N. Hancock St.) and Jinxed Fishtown (1331 Frankford Ave.), Ritual Ritual (819 N. 2nd St.) and Two Percent To Glory (2031 Frankford Ave.) will be offering light refreshments with their discounted merchandise, ensuring everyone keeps up the holiday cheer.
Ell Levi, Daily News
HAIR
Bold hair color without bleaching. Bright-colored hair, especially pastels, is in style right now, whether it be highlights, a full head of color or ombre. I decided to try it myself using the Garnier Color Styler.
I was inspired by Kylie Jenner's hair at the 2014 American Music Awards.
Renee DeSantis, abeautyloft.com
"She always looks nice," remarks my mom while watching the nightly news on Channel 10. I nod my head in agreement after turning to the TV and admiring news anchor Jacqueline London, whose shiny hair, flawless skin and perfectly applied (but, yet, not overpowering) makeup is a fresh approach to the traditional "news anchor" look.

While genetics may set the stage, looking that good on HDTV also requires the right products in the hands of gifted professionals.

London gives us the scoop on her beauty secrets from her favorite mascara to where she heads to in Philly when it's time to get glammed.
Ell Levi, Daily News
How to?
1. Begin by applying an eyelid primer, this will make the eye shadow stand out and last longer.
2. Press a small piece of adhesive tape on cloth to make it less sticky. Use the tape to make a guideline from the outer edge of your lower lash line toward the end of your eyebrow. This will help you achieve a sharp, clean edge.
Layla A. Jones, philly.com
After Thanksgiving shopping is notorious for its crowdedness and hectic atmosphere. But everyone knows the best deals lie right around the corner on Black Friday.
Avoid the intense holiday rush all together and get some shopping done at these local Philadelphia online and brick-and-mortar shops. With something for almost everyone, you'll only have to stop by Walmart for that $100 50-inch TV.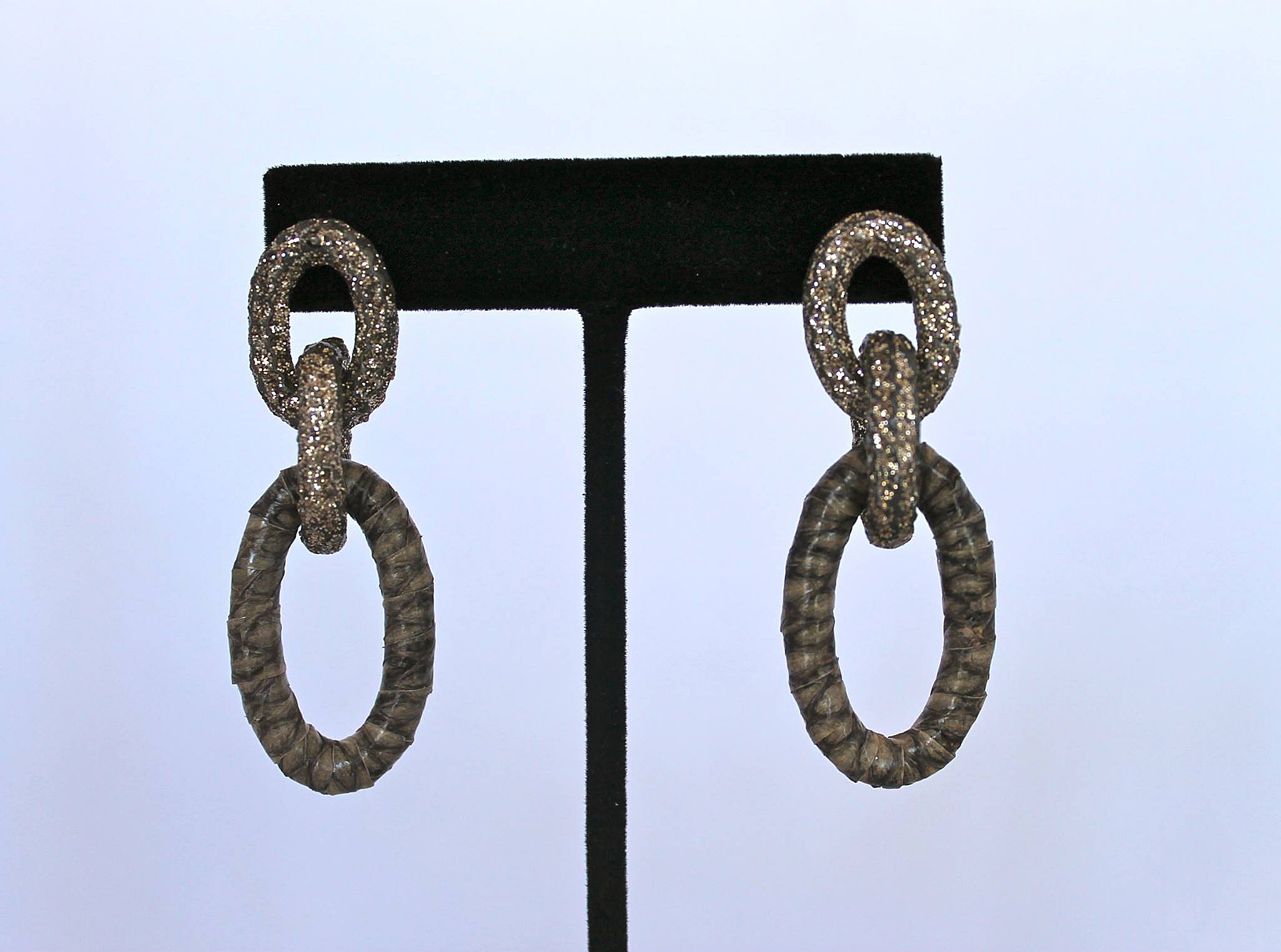 For the jewelry aficionado:
Renee DeSantis, abeautyloft.com
The Traveler: I wish I had this vanity every time I went out of town. Hotel lighting is poor or the one vanity provided doesn't allow for two people to get ready at the same time. The LolaV Kelly Kit with Mirror and Lights provides temporary housing for your beauty products and lights and mirror for perfect primping. $189
The Tech Geek: Meet the next generation of makeup brushes. Artis brushes use cutting edge materials and design for a better application and technique. Best yet, they only takes minutes to clean. The Elite Mirror, 5 Brush Set, $135
The Mom: Don't wait until Mother's Day to pamper Mom. Get her an Invigorating Peppermint Message at Rizzeri's Salon and Spa's beautiful new location in the Moorestown Mall, $55
Layla A. Jones, philly.com
Center City's only shop for expecting moms, Destination Maternity, is moving to The Shops at Liberty Place (1625 Chestnut Street). To celebrate, Destination Maternity is hosting a grand reopening event on Nov. 22 starting at 9:30 a.m.
Style director Olivia Capone Myers will be on-hand to provide fashion tips in time for Thanksgiving and Christmas dinner parties, and, of course, there will be sweets to enjoy. The first 50 moms-to-be will be gifted with a surprise from the store, and attendees can enter to win 10 complimentary prenatal classes from Mama's Wellness Joint.
Come out and shop, and 10 percent of net sales from the event will go to benefit The Center for Fetal Diagnosis and Treatment at The Children's Hospital of Philadelphia.