Layla A. Jones, philly.com
Thursday Night Football for the Eagles just got a little more fashionable. At The Style Games, you can meet some of your favorite Eagles players and see them face off in various challenges … fashion challenges, that is.
Will your favorite Eagles really be there? Well, if players like LeSean McCoy, Nick Foles, Brent Celek, Darren Sproles and Mychal Kendricks, just to name a few, are at the top of your list, then yes. Yes they will.
Created by Destined for Success Management in collaboration with Jen Abrams, celebrity fashion designer, The Style Games at Saks Fifth Avenue's Men's Store directly benefits new Eagles wide receiver Brad Smith's True Foundation. Brad Smith's True Foundation benefits Youngstown, Ohio-area youths through promoting discipline, education and organized activities.
Ell Levi, Daily News
Here's how to apply your makeup using a cosmetic sponge applicator.
The Beautyblender ($19.95 at Sephora) works wonders when damp. It will smooth and refine your makeup to provide a clean finish and prevent caking.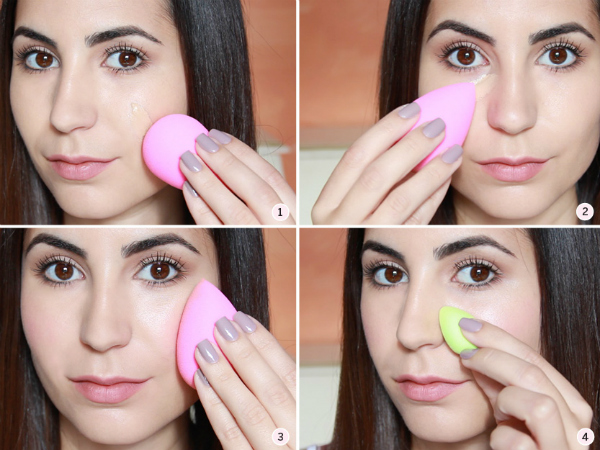 Robin Givhan for the Washington Post
NEW YORK — On the final days of the spring 2015 fashion shows, one of the industry's most reliably inventive labels, Proenza Schouler, presented a collection that was a bit like a summer camp project of the highest order — and just to be clear right off the bat: This is a good thing.
Designers Jack McCollough and Lazaro Hernandez focused on the unlikeliest of spring materials — leather — and wove it into shirts, skirts and even dresses, which were gradually deconstructed until their hemlines were little more than fringe. The delicate tops that looked as though they were knit from some version of cotton or linen, in an airy, open-weave mesh, had actually been constructed of fine nappa leather. And by the time the leather garments were mixed together with dresses that had been crocheted from viscose and metal, you'd lost faith in your eyes to tell truth from tricks of technology and sure-handed technique.
The two showed their collection down on Wall Street in a building that was more of a construction site than a temple of finance. Metal I-beams and disintegrating concrete dominated the space, serving as a dramatic, contradictory backdrop for a collection that was full of polish and sophistication — and the joy of experimentation.
Layla A. Jones, philly.com
I'm a Ravens fan who never really paid attention to the NFL's propaganda, though I did notice that prior to this Ray Rice fiasco, the league had been marketing heavily to women.
Women make up 45% of the NFL's viewership and as a thank you, the league partnered with your favorite fashion mag, Vogue, to debut a NFL women's apparel line. Four days later, TMZ released the video of Ray Rice knocking his wife (then, fiancée), Janay, unconscious and half-heartedly dragging her out of the elevator.
The NFL in February suspended the former Ravens running back for two games surrounding inconclusive video of Rice dragging Janay out of the elevator. After the extended video was released, Rice was suspended indefinitely from the NFL, dropped from the Ravens, kicked off of Madden videogames, and his jersey taken out of sports shops around the country.
Layla A. Jones, philly.com
In January, Urban Outfitters, a hipster-style retailer owned by Philly company URBN, came under fire for a shirt with the word "depression" printed all over it. The top, designed by a brand called Depression, was subsequently pulled.
In 2010, a top that said "Eat Less," thought to encourage eating disorders, prompted actress Sophia Bush to boycott the store.
And who can forget the infamous "Ghettopoly" board game — a cheap play on the classic game Monopoly with "ghetto" elements like "Hustle" playing cards and a central image of a man holding a gun and a bottle of alcohol. Needless to say, that rousing rendition didn't go over to well with many Americans.
Renee DeSantis
If there's anything to be said about Philadelphia Eagles fans, it's that win or lose, we wear our passion on our sleeves.
But it doesn't have to stop there. Here are five ways to incorporate Eagles pride in your beauty routine, whether you're at home watching the game, tailgating at the Linc, or cheering them on at a sports bar.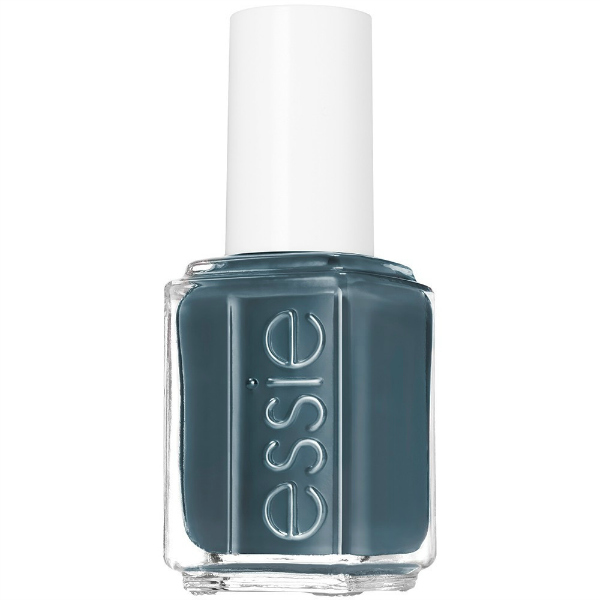 Layla A. Jones, philly.com
Refinery29 is the fashion blog version of your long-lost best friend. She (yes, we're going to call Refinery29 a 'she') tells you what's cool to wear on that date without trying to hard and, even better, where to get it for cheap. She lets you know that skin regimen is just not really doing anything for you. And now, she's coming to King of Prussia Mall to make sure your fall is as fun and fashionable as ever.
At an event geared toward millennials, King of Prussia Mall has partnered with Refinery29 to present The Shopping Block. The duo is bringing the virtual part of shopping to life.
The Shopping Block is more than a fall fashion show modeling a department store's hippest new duds. Taking place in the Nordstrom Court, the Refinery29 collaboration will include style guides for stores across the mall so, like the site, you learn what to buy and where to buy it.
Layla A. Jones, philly.com
Fall in Philadelphia promises to be one big fashion show.
The fifth annual Philadelphia Collection kicks off in September and comes with enough events to keep you busy throughout the month. The Philadelphia Collection was founded by the Center City District, the City of Philadelphia, and the Philadelphia Retail Marketing Alliance and was designed to bring local retailers and fashion entities to the forefront.
With a week of 45 events from the Macy's Fall Fashion Show to the XIX Most Fashionable Women in Philadelphia, here is just a taste of what this stylish September has to offer.